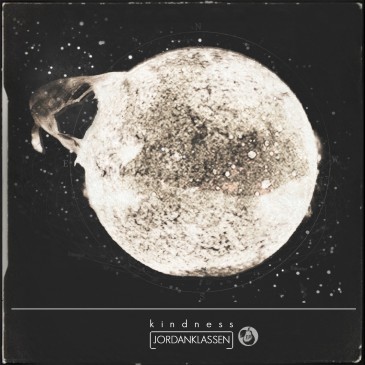 As we near the season where we welcome the opportunity to soak up the sun in front of an outdoor stage and let music fill ours ears and hearts, what better time to whet our taste buds than with a fantastic new offering in the world of folk. Jordan Klassen's Kindness EP is a sampling of what is to come, and if the four featured tracks are any indication, he may have a new place among royalty in the folk-pop world.

The lead track, "Go To Me," begins where Klassen's previous efforts left off, offering a simple, strummed acoustic piece with an endearing melody. What immediately follows the opening sequence is a complete divergence. "Go To Me" features a rich array of instrumentation and beautifully layered organic texture that culminates in an emotionally drenched finish with a chorus of voices and a lone, well-timed trumpet. The effect is immediate and memorable, the arrangement delicate yet powerful and the desire to hear it again is irresistible.
While "Go To Me" is the highlight, it by no means displaces the role of the other songs. "I am a Collector" regains a sense of calmness with a gorgeous melody and beautiful prose about the pervasive struggle against loneliness. "I am a collector of the fear / that everything I'm fighting for won't be here". During the story, Klassen invites us to "come away" with him which is a moot point because he already has us in the palm of his hand, and we are only on track two.
The remaining two tracks (not counting the bonus ultra cool Teen Daze remix available with digital version via Bandcamp) pays tribute to the intimacy of Klassen's songwriting and demonstrates confidence not previously apparent with his past two releases.
Kindness is the stuff of summer festival lore and the EP's strength, based on just four songs, foreshadows what the full length might offer when it is released later this year. Note to the world, you have been alerted.