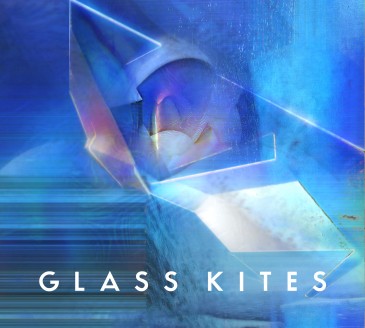 Glass Kites' first record is the perfect album to enjoy gazing out of a rain-slicked window on a dreary day. Just like toggling between watching the weather and your own reflection in the glass, instruments fade in and out of focus seamlessly; it's a hard record to avoid getting lost in, which isn't to say that it's easy to ignore.

The first half of the EP plays like a progressive-jazz record coated in heavy oil: seamless and polished to a mirror sheen. Standout track, "Terra," is magnificent in its complex arrangement and deeply-layered instrumentation, replete with guitar solos caked in '80s space echo that sound straight out of a Super Metroid theme song. This song is also the best example of singer Leon Feldman's crooning and deeply introspective vocal delivery, which cascades dreamily through much of the song.
The record, in a word, is lush. Shimmering keyboard pads hang in the background of each song, drawing attention at once towards and away from each intricate layout. Clocking in at 10:12, "Mirror Me," is easily the longest on the record, but uses its time wisely to build towards a piercing crescendo that, much like Feldman's lyrics, is powerful and emotive while restrained by the ever-changing mix of instruments.
The attention to detail on Glass Kites pays off on repeated listens and reflective moments.