Duck under the Skytrain overpass in the unassuming Kensington Cedar Cottage neighbourhood of East Vancouver and you'll find Spartacus Books, a non-profit run by a dedicated volunteer collective. Here lives everything from $2 copies of Harry Potter books, local zines and social justice publications. The store is also a venue for events as eclectic as accordion and fiddle nights. It's a curious cross between used bookstore and community chill-out centre, with a very D.I.Y store sign that reads more like a doodle on a banner in black paint. Curious about queer literature, beginner's guides to Marxism, environmental justice, or the latest issue of Jacobin? You've come to the right place. Grab something off the shelf, help yourself to a cup of coffee, and slide onto a couch for as long as you like. There's even a guitar to play with, and a row of computers with free Wi-Fi.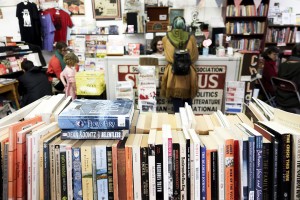 Spartacus began as a book table at Simon Fraser University in 1972, offering alternative titles that couldn't be found in the mainstream. The current location on Findlay Street is only a year and a half old. The collective was "gentrified out" of its previous location in a historic building on East Hastings Street, according to event coordinator (and self-labelled "shift nag") Alan Zisman. Spartacus won some press as a result, bringing attention to the importance of maintaining a non-profit, collective-run, literacy-driven community space in the Downtown Eastside. The collective's determination and passion for their cause is clear — Spartacus has lived through  a lot in four previous locations, including a fire that destroyed a member-written log of the community's history. This logbook concept has been revived, fortunately, along with a guestbook you can contribute to located in the washroom.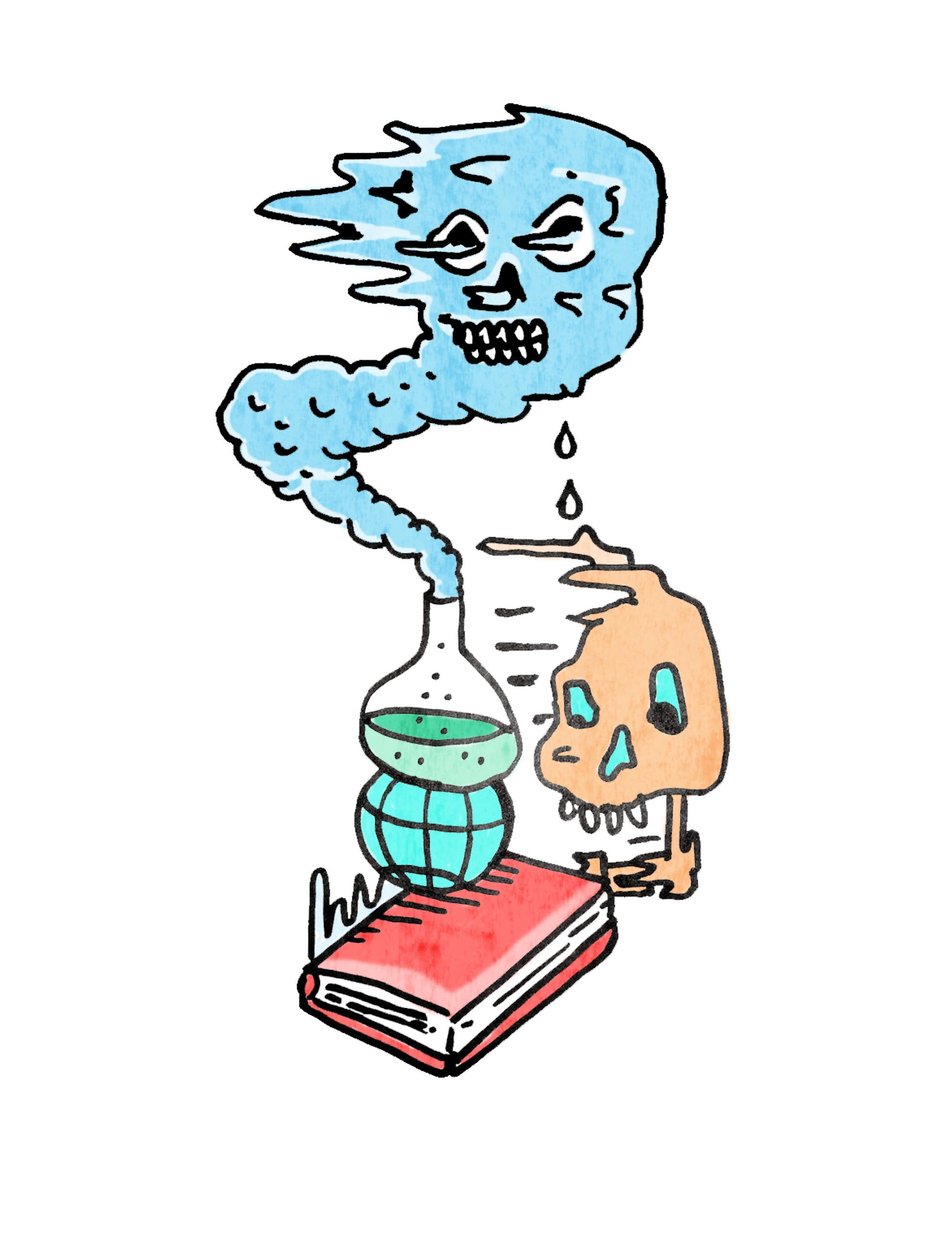 Books in Spartacus come from all sorts of nooks and crannies. Many titles are used and donated, others are given by local publishers and authors. Finding something to read is affordable — the average price of a book is $5, and few things cost more than $30. "Our niche is books about social change," Zisman explains. Popular titles and authors aren't overlooked either, and I found two new and shiny copies of Hyperbole and a Half. He also claims, you can find "the cheapest leftist pocket organizers in North America." There are a wild plethora of records, CDs, and local band merch. Artists are welcome to drop by and put up their art, if there's space for it.
The Spartacus calendar is chock-full of events, from First Nations talking circles, to movie nights, to group meetings like Social Justice Stitch 'n Bitch. Most events are literacy-related, like book clubs and poetry workshops, but on some nights the volunteers push aside the book shelves and build a makeshift stage area with milk crates and plywood. "Somehow we've gotten on some lists as a 'Vancouver venue,'" says Zisman, who is also an accordion player in The Gram Partisans, "I hope we have more music stuff happen." Volunteer coordinator Meika Johnson adds, "[The shows] are small scale, but still super fun."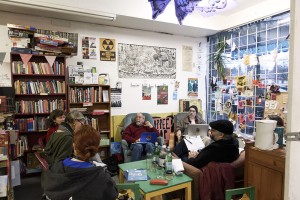 Because intimacy and community is key. Spartacus is run by a collective of volunteers; everyone does a little bit of everything, and all sales proceeds go towards the maintenance of a community area. As collective member Ethan Reyes describes it, "[There are] lots of books, lots of like-minded people to hang out with, and meet and collaborate with."
The collective itself is a small but passionate group of individuals, many of whom were simply new to the city and looking for a place to get involved, and encourage social change. There's no boss-man, no hierarchy. Sometimes great ideas get lost when there's no one to spearhead them.
"People join with great intentions, and partly they want to change the world," Zisman continues, "Sometimes the connection between [working in a non-profit bookstore] and changing the world can get a little unclear."
But that's okay; Spartacus' emphasis since the '70s has been on community, and this one has kept the store open almost every day of the year, through several location changes. Walk in, and whoever's on shift will probably say hello, welcome you, and maybe even invite you to play music here if you're a new band in town.
x
Spartacus Books is located at 3378 Findlay Street in East Vancouver. Visit their website at spartacusbooks.net, or follow their activity on Facebook for event updates and new titles.