In a recent interview for Rolling Stone, Bradford Cox of Deerhunter commented, "I'm the closest thing that our age has to a Bowie."
Of course there are some other contenders. Consider Yves Tumor, the noise artist who broke onto the scene in collaborations with Mykki Blanco. Yves Tumor, who goes by the — possible — alias Sean Bowie, shifts aesthetics, from soul to new romantic. These masquerades have been complemented by an unpredictable live presence. Prior to his current tour, Yves Tumor would show up bedraggled in chains, with red darkness and spasmodic bursts of light and noise (blasting an audience who were likely expecting more of the off-kilter grooves of Yves Tumor's Serpent Music).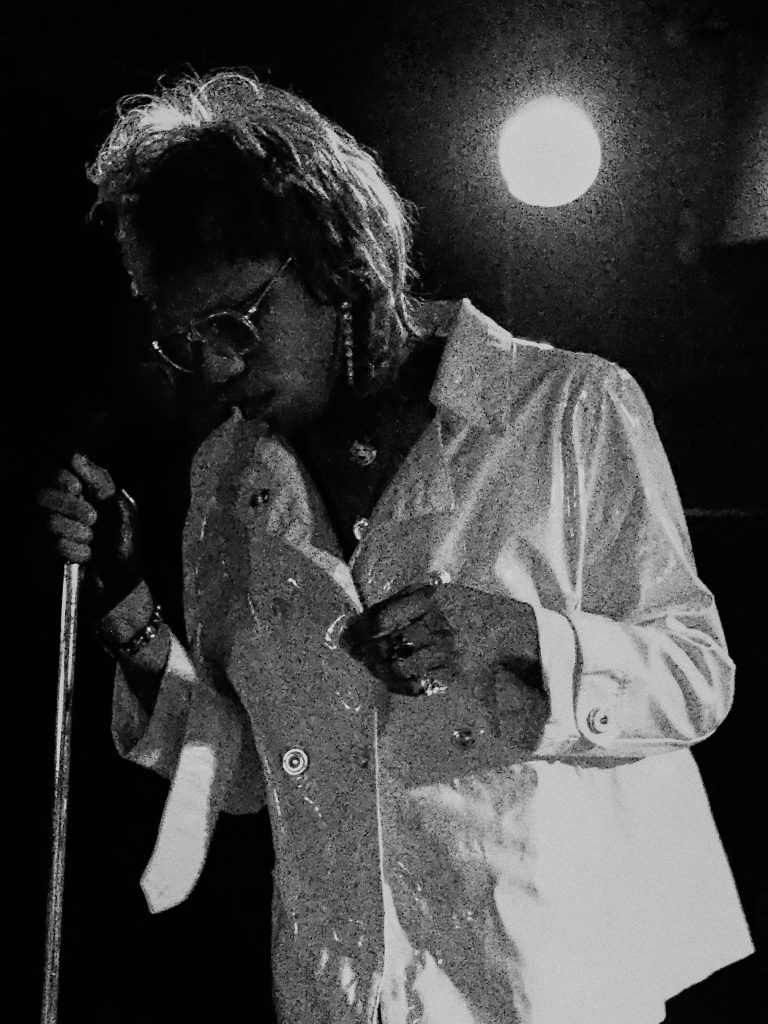 The difference between Yves Tumor and other noise-pranksters of this experimental oeuvre — say, Dean Blunt, Oneohtrix Point Never, James Ferraro — is a matter of focus. The truth of his fiction is much more visceral, more affective and emotionally rich, less inviting to ironic readings. His dancing silhouettes translate the same pulsing core.
Prepared for a battery of noise, I brought earplugs. DJ Venetta from the NuZi Collective was spinning a bout of polyphonic techno — angular and soulful. The locomotive punctuation was interspersed with dexterous percussion and modular suggestions. The set could have carried the night alone.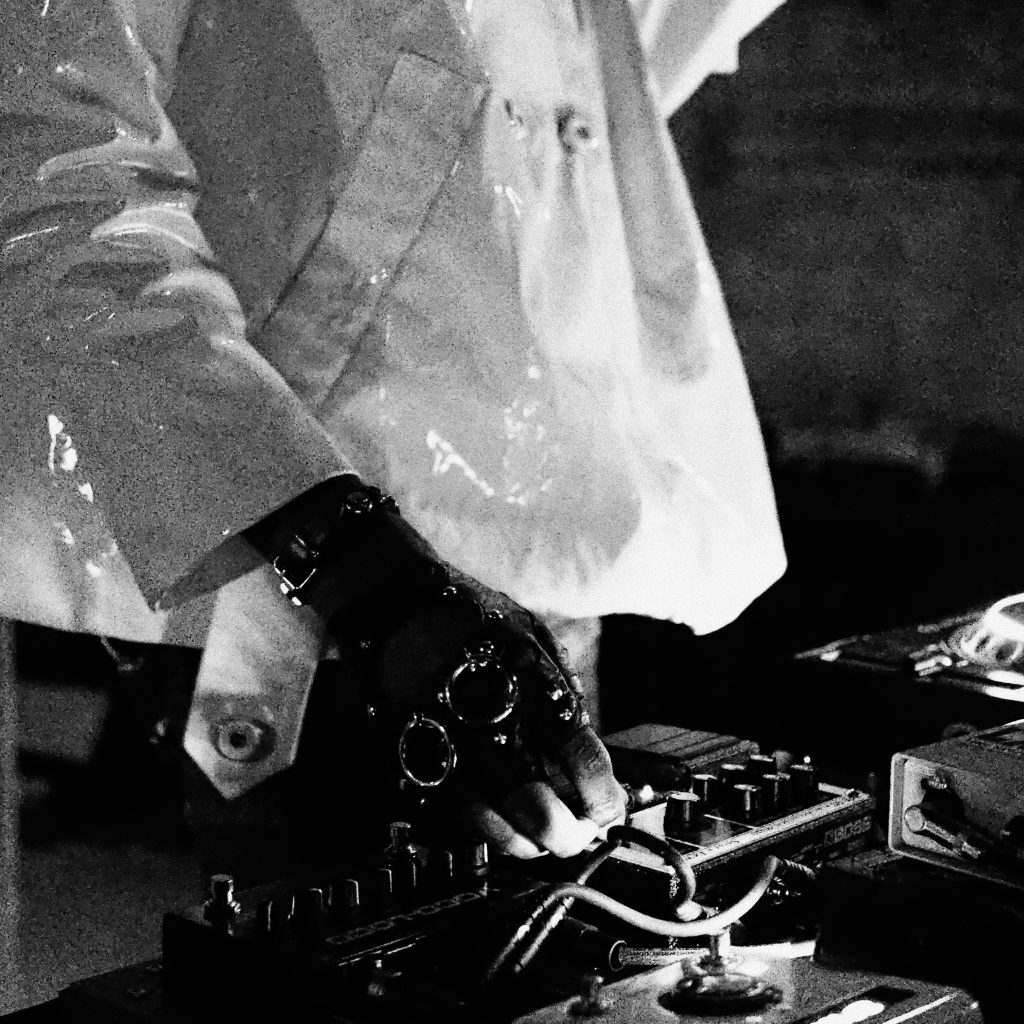 After midnight, Yves Tumor emerged in a glam-rock costume: huge wig, sunglasses, a white PVC coat. Instead of a barrage of noise, he launched into a straightforward rendition of "Honesty." The track renders Yves Tumor's R&B under a wash of electronics. Strutting on-stage, "I wanna wrap around you / But I can't be seen around you / Is this you or your persona?"
Aside from singing over the music and playing the crowd, Yves Tumor was a tall lonely presence on-stage. Occasionally, he'd move over to a mixer to adjust switches. It's something to join a crowd rapt, hands in the air, for an experimental artist who — like John Maus — is doing a kind of hyper-karaoke. That's not a write off: the channeling and re-interpreting is a full performance. Forget the pretensions of homage. In the dim underbelly of Celebrities Underground, Yves Tumor could've have been Bowie.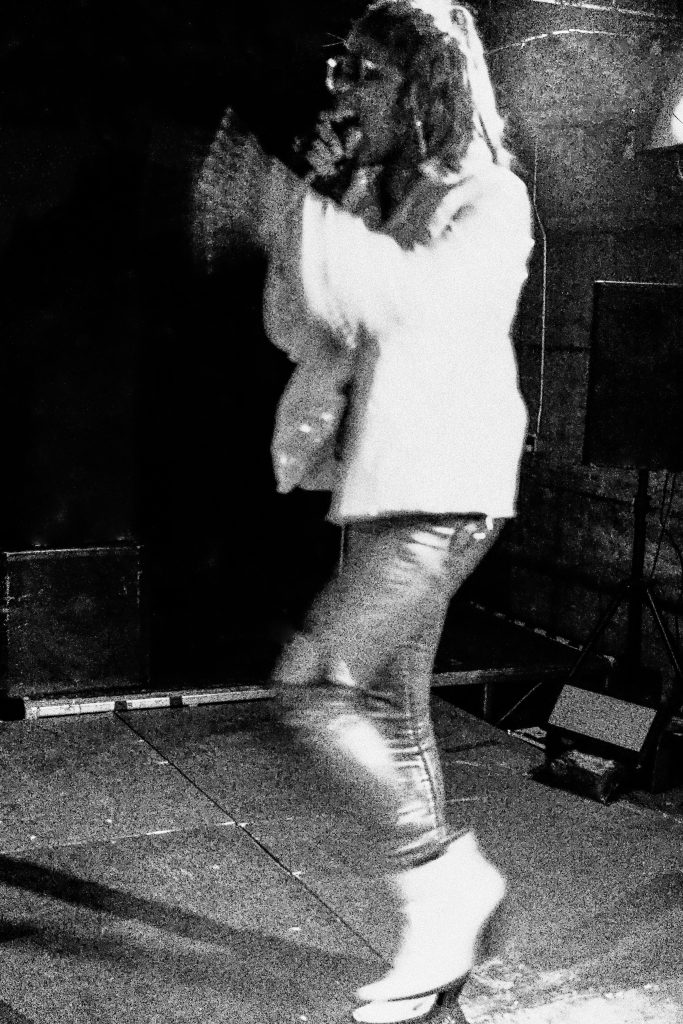 After the show, someone remarked, "It was like Prince reborn." It's a cheap comparison, though people did dance, get carried away. In the space, the powerful bass grooves, characteristics of Yves Tumor's formative background, are especially potent. Yves Tumor would strut down the walkway, pound his fists into the air, lean into the crowd and vividly intoning his lyrics — "Am I the one you're dreaming of?" There was little banter. At one point, he noted, "Vancouver, you're lovely."
The night was an epistle, another counterfactual upset, another conflation between the slipperiness of public persona, and the abandon of feeling. Concluding with the track "Applause," singing "I'm just a rock and roll baby," Yves Tumor bounced and swished off-stage, fading out without a closing word.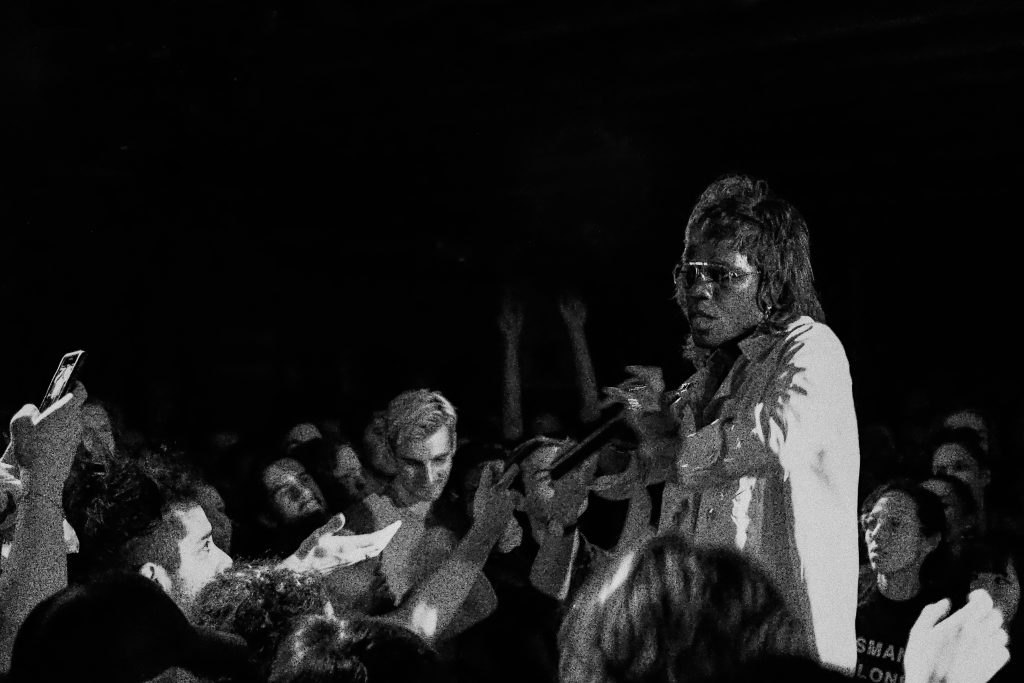 Is there a firm take-away? Halfway through Yves Tumor's set, he played "Noid," a single off Safe in the Hands of Love. One of the album's catchiest, and a comment on police brutality; the crowd rushed forward, catching and singing along with every word: the chorus, "Can't trust them / 911 / 911." Yves Tumor held out his microphone, and the crowd rung the chorus back: "911 / 911 / 911." Call and response, Yves Tumor called back: "911…That's right…fuck 'em." Yves Tumor was not — and is not — joking around.