If you've never been to Lucky's Comics, it's on Main Street just north of King Edward, snug between a midwifery and a grocery store. Inside, it's long and narrow with more comics and books stuffed onto its shelves than you think that there could be. They recently announced a collaboration with Vancouver Comic Art Fair to create Lucky's Lounge in a room at the Roundhouse Community Centre. The room will be converted into a space where burgeoning artists and DIY presses can show their work, curated by Lucky's members Tom Whalen and Juli Majer. DDOOGG, a small, experimental press lead by Majer, Cristian Hernandez and Tylor MacMillan, is one of the groups participating.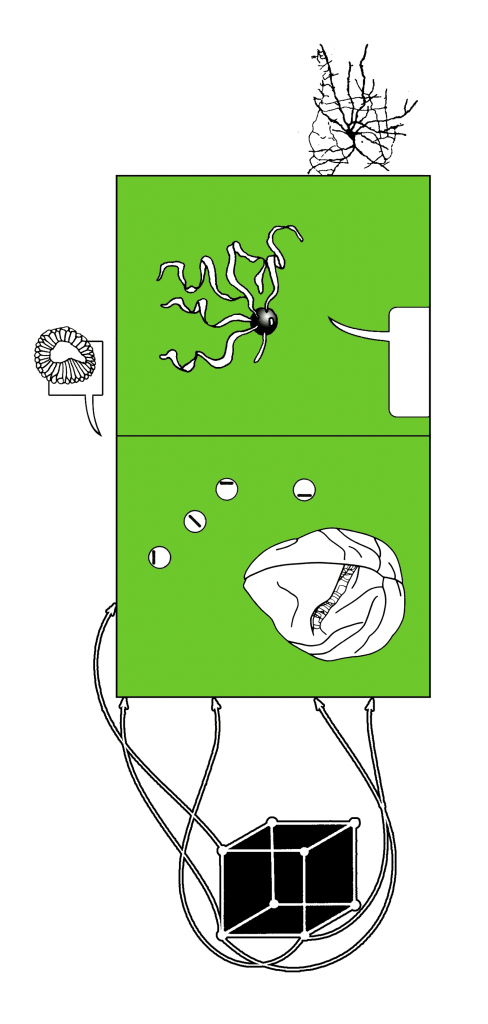 I first encountered DDOOGG at the 2016 Vancouver Art Book Fair. I remember because I was struck by their tote design: an upright dog in a top hat and bowtie, smoking a cigarette, and carrying a skull while flipping off something to their right.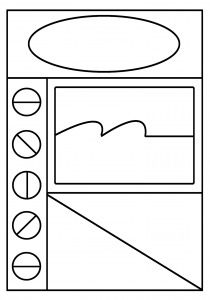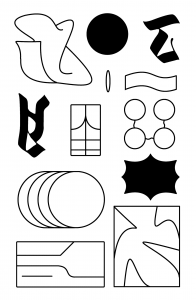 DDOOGG started in 2015 when Majer, Hernandez and MacMillan took a class together at Emily Carr University of Art + Design on artist collectives. The three discovered a mutual interest in publication and published their first zine by the end of the semester. It was launched at Lucky's in a reading room that featured work from other local publications, visual art and hot dogs.
DDOOGG's publications take on a flexible definition of what comics can be. Hernandez describes the press as "cheap, sustainable, occasionally collaborative, with minimal, playful and amateurish design," and Majer elaborates on its role as a local bridge between fine art, critical thinking and comics: "Comics are a very traditional and old form of storytelling. You can use certain formal aspects as a guide to jump off of and create tension in other areas. Create a new system of reading with images."
Majer's fascination with the medium is reflected in DDOOGG's roster. To name a few, artists like Hayley Dawn Muir, Will Dereume and Chandra Melting Tallow have published under the press. And while they all have unique bodies of work, there is a distinct other-wordly sense to all their styles. Hernandez attributes the press' overall cohesion to the artists' collective approaches to comics as "multi-layered matrices of literary culture and visual communication, and thus brimming with potential for experimentation and development."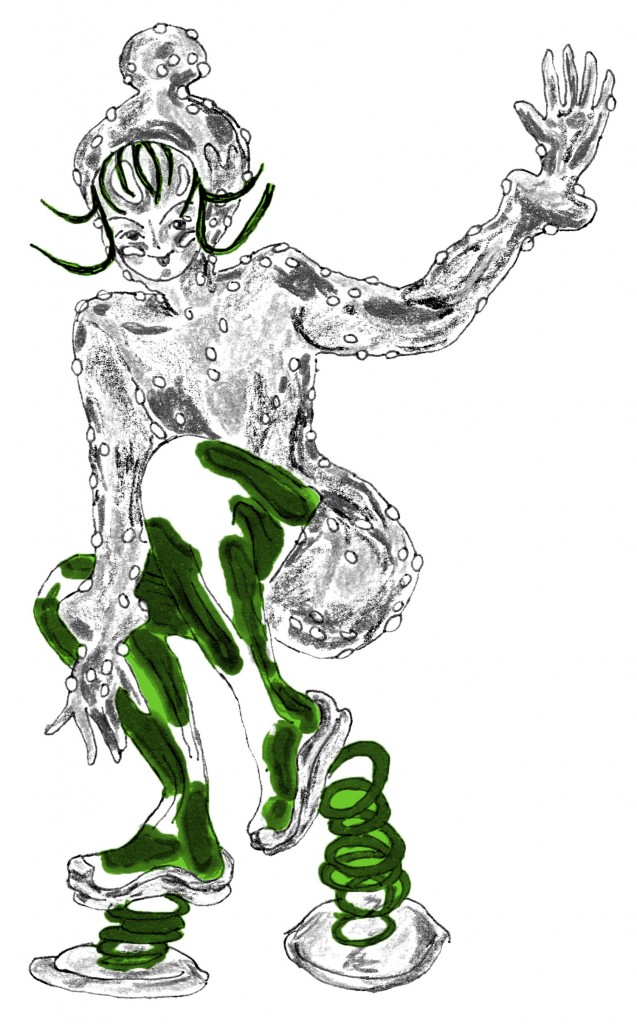 But I don't think that quite captures the singular element of DDOOGG. There's just something about Muir's shadowed blobs and Majer's sensual teletubbies that makes so much sense, and whether that's a similar method or an indescribable energy, I'm fully on board.
Collectively, the press started out non-political. For the initial class DDOOGG took together, they had to produce a manifesto and they went about it cheekily. "We weren't really looking to advance any political agendas at the time, so we just plagiarized a bunch of intriguing and dramatic quotes from other sources and replaced the subject with 'dog,'" says Hernandez. But in light of Vancouver's housing crisis, their priorities are shifting.
Hernandez explains,"I believe artists realize this, and are beginning to lend more of their time, energy, and whatever resources they can afford to solidarity-building with anti-displacement struggles and housing movements in the city — not merely as individual art workers nor members of creative collectives, but also as common political agents — integrated into the cooperative mobilization of communities that strive against a city run by mercenary sociopaths (developers and landlords) and cowardly sycophants (politicians and bureaucrats)." DDOOGG has begun to open their studio to other DIY presses and artists to publish explicitly political releases. Some of these include Chinatown and the Persistence of Anti-Asian Racism by Jannie Leung and Nate Crompton released in 2017, and the forthcoming Art Worker's Guide to Post-Olympic DTES and Chinatown by the 2016 N.O.P.E. research cluster at 221A.
Their social consciousness is manifest in DDOOGG's dedication to making space through publication. "It is the best thing," Majer explains, "to help someone make their ideas into a physical object and then to distribute it." Since its conception, the press' initiatives have provided space for artists and community members online and in print, and their hopes for the future show no signs of wavering from that ethos.
x
DDOOGG will be participating in the Vancouver Comic Books Fair and Lucky's Lounge. Throughout 2018, they will be publishing issue 2 of Moogie Mag in collaboration with Claire Newton, the 5th edition of Freaker UNLTD, and William Dereume's newest comics titled EggShell 2. More at shop.ddoogg.ca.