When I meet Daniel and Dina of Can't Lit in Daniel's apartment in Mount Pleasant I am nervous, given the stereotype I've been accustomed to concerning writers, poets and the like. I'm worried that I won't appear as intellectual or well-spoken as two published and praised authors. However, this concern quickly fades as I begin chatting with the duo. The lighthearted and jovial atmosphere of Can't Lit definitely reflects the spirits of the two hosts. I catch up with Daniel and Dina before they record another episode of their podcast in between shared belly-laughs. Daniel drops a phrase that captures the nature of their recordings: "We're not like, Canadian polite."
Daniel Zomparelli, editor and chief of Poetry is Dead magazine and Dina Del Bucchia, author of Coping with Emotions and Otters' collaborative podcast are bringing accessibility and a more personable approach to Canadian literature. A monthly podcast started in 2014 with a growing listenership, Can't Lit aims to shed light on conversations that haven't had adequate exposure, and to showcase the goofy side of the literature sphere. Some of their previous guests include Amber Dawn, Jillian Christmas, Adèle Barclay, and Michael Christie.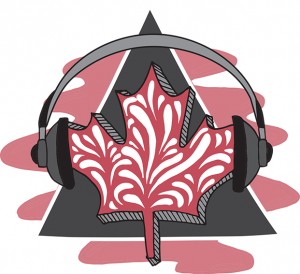 Can't Lit serves to bridge the gap between authors and their audiences, and to initiate broader, less insular conversations with the featured authors. "Canadian literature is like any other cultural phenomenon," explains Daniel, "it has all of those faults too, so without displaying these conversations … how white Canadian literature can be, how heteronormative it can be, a mask is formed of what literature is."
Can't Lit is "a podcast about books and stuff," with an emphasis on the "and stuff." "Writing's not just about breaking down the scan of a line or sentence structure or story structure, it's about so much more … and there's so much more to the community," remarks Dina. Often, guests on the show will discuss their own work, but will also expand upon their tastes and interests in and outside literature, broadening the scope of discussion beyond literature alone. "It's important because people are having these conversations like the ones we're having in the podcast, but they're not recording them. We're able to create some sort of a record of what's going on in Canadian literature," adds Daniel.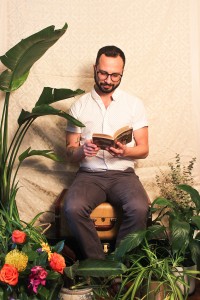 By placing emphasis on the more relatable, less academic perspectives on literature, Can't Lit follows a similar mandate to Daniel's project, Poetry is Dead: "If it's not fun, don't do it." Can't Lit is one solution addressing the problem of framing Canadian literature in an inaccessible and pedagogic way.
When asked about the importance of podcasting, Dina responds, "It's about the type of voice you can use on the podcast, versus the voice you can use in the page, versus the voice you can use on a national radio broadcast." Daniel adds, "Canadian literature can be very stuffy, and part of that is self-seriousness… we wanted a space for people to be goofy and weird."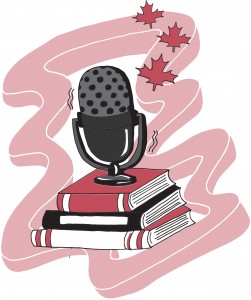 As far as what Dina and Daniel want to see change in Canadian literature, they arrive at a unanimous conclusion: more diversity and less seriousness. "Everyone wants to see the same version of Canadian literature that's so clean, I want to see messier things," remarks Daniel.
From the "no fun city," Dina and Daniel want to shift the literature landscape to reveal the very unpretentious and cheerful side of what can be seen as an affected art form. Speaking to the seriousness of Canadian literature, Daniel confirms that often "the books that don't make the bestseller list or win awards don't get exposure and are constantly ignored."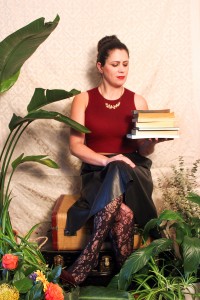 Can't Lit is striving to make it known that content creators and authors aren't strictly limited the pages of a book. Authors who use Twitter for daily doses of poetic one-liners, or Instagram to express hilarious takes on the merging of fashion and book covers simply don't get coverage. As a result, readers have a stale and inaccurate image of what the literature community is all about. Without a celebration of the fun and the weird happenings in Canadian literature, readers are often left out of the discussions that authors are actually having.
I leave Dina and Daniel after a series of laughs and rants about the insularity of Canadian literature. Our conversation felt like speaking with friends, similar to the atmosphere of their podcast. Can't Lit is truly a behind-the-scenes and "after the reading drinks" approach to exploring Canadian literature.
X
Visit cantlit.ca for archived episodes of Can't Lit and bonus features, and follow @cantlit on Twitter for all the instant witticisms.