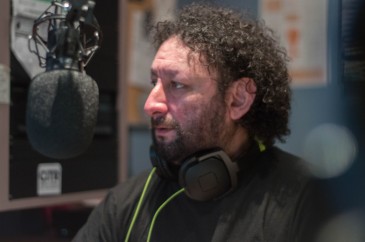 For a decade and a half now, The Morning After Show has been bringing you a breadth of musical flavours courtesy of the airwaves at CiTR. Discorder recently sat down with host Oswaldo Perez — who's been with the show for 13 of those 15 years — to learn about how things have changed since he took over the show and about their upcoming anniversary party at the Rickshaw Theatre on March 24.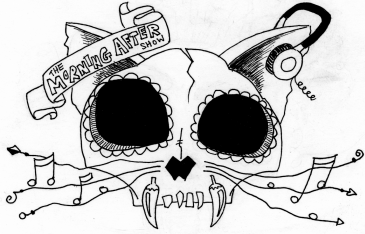 What do you think has changed in the 13 years you've been with the show?
The staff of CiTR has changed about three times since I've been there. I've seen a lot of shows come and go, shows that were before my show and after my show. The Morning After Show was originally at night and it started as more of a punk-rock show. It's more eclectic now. I still play some punk but I play mostly ska, reggae, and a lot of local indie Vancouver bands. Also the technology has changed; we have new programs in the studio, so it's easier to find music and other things.
As someone who writes, what do you like about doing radio as opposed to more traditional, written journalism?
Radio is on the spot, right there. If you make a mistake, there's no way of fixing the mistake. On the other side, the mistake gets forgotten really fast because you just continue with the show. With writing, you have a lot of time to go through an article or do more research and once it's published, it's there. There's no going back. Radio allows me a lot of spontaneity. I don't really prepare my shows anymore, I have a vague idea of what I'm going to play. So a lot of improvisation too, I could be playing a song and go, "Oh, I have a song that's going to go well with this" and then I just improvise and go with that.
At the beginning, I used to even have the times of the songs and everything. I used to have everything planned and now I just kind of know. It gets that way with experience; you learn to manage the time better. I also think radio is more fun than writing.
Do you have any advice for students who want to start their own radio show?
It's easier than people think to go on the radio. At CiTR, you just need to take the training and then practice. My advice would be a lot of practice, get familiar with the equipment. We have a studio where you can practice without going on the air, but you can record.
You've said that you feel there's a lack of support for the arts in Vancouver. Are there any places in the city that you feel try to counteract that?
Yeah, there's the Pacific Cinematheque and Vancity Theatre. Those are good examples, they promote a lot in the film industry. The station, CiTR. There are a few good venues that like to support emerging bands — not necessarily well-established bands — like the Hindenburg. It's a new place supporting the local scene.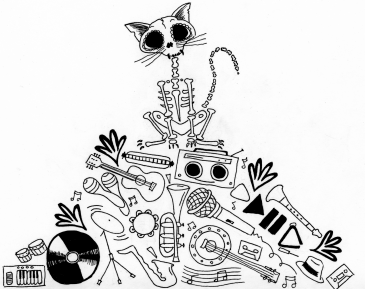 Do you have any memorable moments from The Morning After Show?
Yeah, I think one of them is when I interviewed Jon Anderson from Yes. That was a cool interview 'cause he was joking around and he speaks with the same voice as when he sings, very high-pitched. I interviewed a couple of my musical idols when I was younger, like the guys from Dead Can Dance and the Cocteau Twins. Those were pretty cool interviews, for sure.
Join The Morning After Show for their 15-year anniversary party on March 24 at the Rickshaw Theatre, where they'll be celebrating alongside Jarabe de Palo, Los Furios, and Caracas. Advance tickets are available at Horses Records, Zulu, Highlife Records, The Laughing Bean Coffee Co., Red Cat, and Neptoon Records.