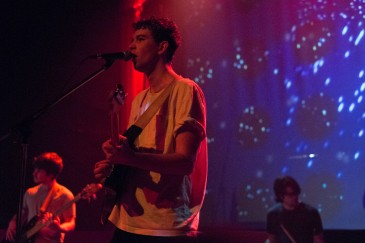 On the night of Friday, February 7, Victoria's Freak Heat Waves pulled together a solid lineup for a night at the Fox Cabaret to highlight the release of their latest album, Bonnie's State of Mind.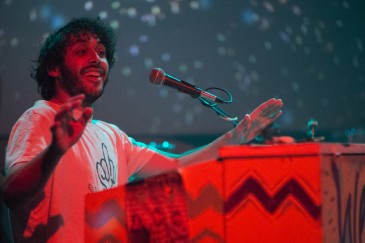 Having never been to the porno-theatre-turned-concert-hall or seen any of the bands before, I wasn't sure what to expect besides red lights and some vaguely rock-y sounds. The lights ended up being very red, but the sounds were far from vague.
To open, we were treated to a few songs interspersed with some witty commentary by Wetface, who played from behind a piano he painted himself. There was some heckling — Wetface will take your requests but will not play the same song twice — and someone tripping over an amp to bring a glass of water on stage. Apparently, for all its amenities, the Fox still doesn't offer an on-stage water fountain. It wasn't a long set, but by the end the floor was packed and the previously quiet cabaret was now bumping.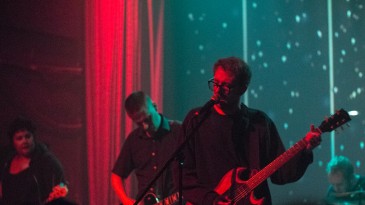 After a break just long enough to get the next beer, Woolworm came on stage and treated the crowd to some heavy guitar sounds, bridging the gap from Wet Face to Dada Plan pretty nicely.
Next up was Dada Plan, who brought out the biggest lineup of the night, including keyboard and congas. The latter are a rare sight in Vancouver, and as soon as they were set up I had the feeling we were in for something special. The set was good, and anyone who was previously unfamiliar is sure to remember the steady tono seco coming from the drums.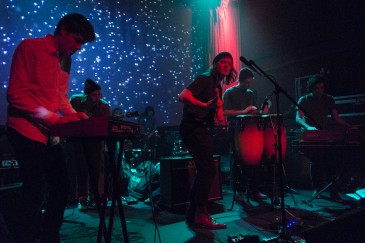 Finally, the time came for the main event: Freak Heat Waves. The trio made the stage seem very large, but the first song made it obvious that their sound could fill the Fox with energy to spare. In good krautrock form, they laid down a set with throbbing, steady bass and vocals expertly treading the line between robotics and emotion, all anchored by the drummer's excellent technique. Although their stage presence was slightly subdued, the same can't be said of their energy, which obviously found its way from the stage into the crowd. In the end, even with the last bus home rapidly drawing up, the magnetism of that sound would have drawn me back to the stage for another set.