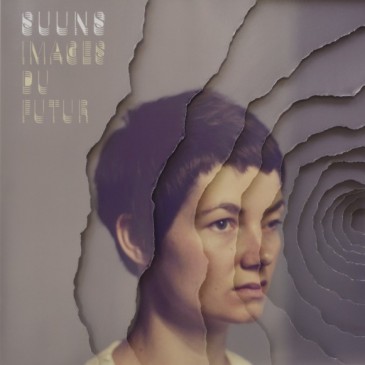 On their sophomore effort, Images Du Futur, Suuns have effortlessly created a consuming collection of tracks by extrapolating their affinity for simplicity. Breaking from their formal jazz training, the young Montreal-based quartet again show they will not easily be pigeon-holed to a lone genre.
Recorded during last year's Quebec student riots, Images' uncomplicated compositions allude to a time of uproar and confusion, while employing diverse themes and structured hierarchies to formulate an album that finds strength in this diversity, while simultaneously creating a coherent whole. The most baffling part is Suuns' ability to pull this off with such subtle grace.

Using their various musical tastes to craft an eclectic record that bounces from Krautrock to haunting post-punk to uncomplicated dream-pop, the opener "Powers of Ten" is a microcosm for Images Du Futur's multifaceted vision. It eases listeners in with a patient grandeur that builds to a riotous cowbell-infused post-punk explosion. "2020" focuses on Joseph Yarmush's lead guitar as it nervously ascends, slinking toward an anxiety inducing rhythm that finds its groove in a tempo just outside of pop music's comfort zone.
It is not until nearly the halfway point that Ben Shemie's out-of-focus vocals find comfort in their blotted charm. It is tracks like "Edie's Dream" and "Sunspot" where the imperceptibility of his vocals are at their finest as they drag listlessly through rhythms that are as heavily indebted to British post-punk revival records as they are '70s Krautrock.
The album poignantly closes as the title track's subdued ambience segues to the album's final juncture, "Music Won't Save You." As an extension of Zeroes QC's unwillingness to be labelled, Images Du Futur is exactly what fans should be asking for: it's a record that, like Suuns, is difficult to categorize, inspired by the authenticity of a population seeking functional solutions to its diversity.