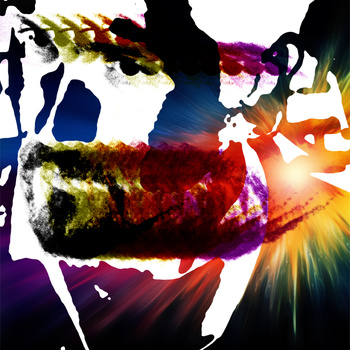 This EP's four tracks feel like they could serve as a soundtrack to an astronaut-centric short film, with The Case for Space laying the groundwork for the film's beginning. Never before have wind instruments and the piano been used to such an intergalactic extent.
With the beginning of "Deep Field," a likely reference to the collage of several different images taken of the Ursa Major constellation, the pace changes to one of urgency, with a sense of gravity taking a hold.

By the halfway point however, like an astronaut stranded amongst the cosmos, I too felt lost. The strength of an instrumental piece usually lies in its ability to remain ambiguous and yet still provide some direction for the listener, but the latter half of the EP feels disconnected from what's established in the opening tracks.
The grand finale, "He Was Awesome," may actually be the most enjoyable track on the album, but it suffers from a sense of being anticlimactic. The 13-minute run time of The Case for Space is likely what's holding the EP back from being a standout collection. While the listener is certainly taken on a musical journey, that journey is cut short, ending right when the exciting momentum begins.