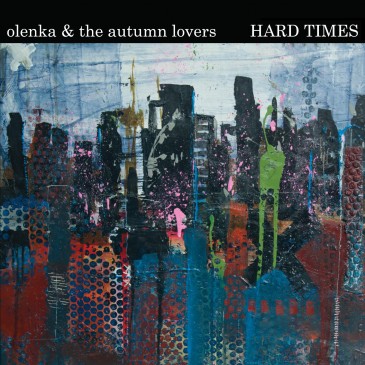 Looking for nuance or deeper meaning in modern music can be a little like attempting an axial backward takeoff into a half-full kiddie pool. Adversely, Olenka Krakus – the nom de plume for London, Ontario's Olenka and the Autumn Lovers — dives into the deep with a dynamic display.
Hard Times, Krakus' latest elegantly self-produced seven-song EP displays a wronged yet rapturous beauty that holds bare and emotional truths. It's a well-hewn and carefully pieced-together recording of embellished strings and swooning harmonies that fits in perfectly with Krakus' strong and intimate body of work.

While it's a wholly measured and divested recording (one that fans of First Aid Kit and DeVotchKa will prize), it's also an orchestral pop pageant with a fuzzy folk rock feel and a country-tinged complexion. Tracks like "Only Arms" convey nostalgic inflections and ruminations of love gone awry in pointed and pretty proficiency.
On other fey and conjuring flashes, as in "Grey Morning," Krakus and company communicate an emotional entanglement of lovers who aren't on speaking terms. As a listener it's easy to imagine Krakus fearlessly mining her own personal dilemmas for her inspiration, but never in a vindictive way. Catharsis never sounded so charming.
When, on "Misaligned," Krakus distressingly decants "Oooh what a waste of time," you're rapt; strapped in on a detour of an unavoidable emotional response. Hard Times seems a hard won victory that is anything but time wasted. That it's bursting with heartbreak, yet is still a joy is witness to Krakus' genius.