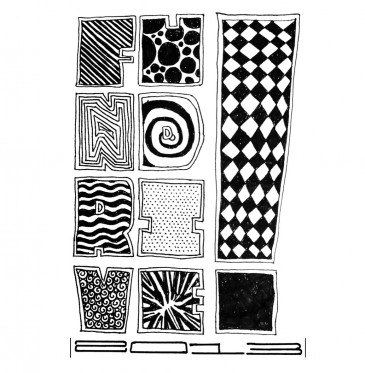 Every year, I ask my Dad to support CiTR and Discorder, and every year he says, "Why do you guys need more money? I donated last year." The answer is simple: without your contribution, we couldn't do the work we do. Every year, we ask you—our readers and listeners, our volunteers and our friends—to support independent campus radio and print. We call this FUNDRIVE!
This year Fundrive runs from February 28 to March 8. For one week, we ask people over the airwaves to support us with a donation, and offer great prizes in return. Our goal is to raise $30,000 for CiTR and Discorder operations, and hopefully to purchase new broadcast boards for all three studios. Our current boards are in a sorry state, and a matching set will ease training for new broadcasters. Production Coordinator Ryan Rosell quips, "Most people know that the soundboard in Studio B emits a horrible buzzing sound. What most people don't know is that it also killed my parents."

We're continuing to celebrate our 75th anniversary this year, as well as 30 years on the FM dial and 30 years of Discorder magazine. We're asking people to support another 75 years of independent campus media, and have theme swag to show for it. These include our Friends of CiTR card (offering discounts at over forty local business), the Diamond Radioversary T-shirt, and Diamond Radioversary tote bag. CiTR's logo from the '80s makes a reprise on the "75 years of UBC Radio" Tee, and we have 30 Years of Discorder Magazine calendars. This year's top item is the CiTR & Mint Records Pop Alliance Compilation, Volume III on vinyl, which will accompany each donation of $101.9 or more.
The first CiTR compilation was curated by Duncan McHugh (host of Duncan's Donuts), Chrisarrific (host of Parts Unknown), and Becky Sandler (host of This Side of Mondays). Released in D.I.Y. fashion as a burned CD, the comp was given to donors supporting the three radio programs. The following year, McHugh piqued the interest of Shena Yoshida at Mint Records, beginning a series of clandestine meetings in donut shops that eventually lead to the compilation's current incarnation.
"It is a totally stacked bill. I looked for bands that were active, that represented a cross-section of what was going on in pop music, and were fun to listen to," says McHugh of the 2013 edition, which features artwork by local artist Melanie Coles, and music by Movieland, Bankrobber, Babysitter, Jay Arner, Peace, Gal Gracen, Fanshaw, Aaron Read, Korean Gut, Sleuth, Weed, Puppies, Needles//Pins, and the Courtneys.
"Volume two was a lot of fun," added Yoshida, after many giggles. "We are doing this because CiTR is where Mint began and we love all of these bands too. It's a fun way to support the local music community and create a record of what's going on in Vancouver."
Fundrive will end with the Fundrive Finale, a celebration of the funds raised and a release party for Pop Alliance. Movieland, Gal Gracen, Sleuth, Peace, Babysitter, and Bankrobber will play at Chapel Arts on March 8, along with DJs and a silent auction.
____________________
10 Reasons to support your campus radio station and (this) indie music mag (that's in your paws right now):
1. You'll never get bored. We play the craziest shit you'll ever hear on air.
2. We provide constant coverage of Vancouver bands and musicians.
3. We are community-driven media. That means you. Be the media!
4. We are the longest running independent music publication in Vancouver.
5. We train and showcase aspiring broadcasters and writers.
6. We make space for underrepresented voices.
7. We're focused on local content, relevant to people within our community.
8. We support local festivals, shows, and events.
9. We provide niche, alternative programming, in many languages, on many topics.
10. There's nothing else like it.