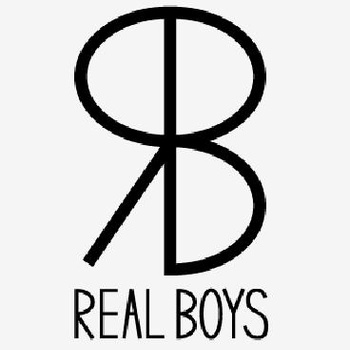 Close on the heels of their new single, "Vacation," Abbotsford's Real Boys are ready to unleash their debut EP on hungry ears across the lower mainland and beyond. Primarily consisting of members of Oh No! Yoko (as well as Stephen O`Shea of the now defunct You Say Party! We Say Die!), Real Boys have a clearly comparable sound to their preceding bands, but still manage to establish something different.
Formed as a creative outlet for frontman Everett Morris, Real Boys shares a similar tone tone with his previous project, both vocally and musically, but as far as songwriting, timing, and structure go, it definitely stands apart; Oh No! Yoko is the more obscure and experimental of the two where Real Boys go for pop hooks throughout.

Announcing boldly on the jumpy opener, "Shitshow," that they've come for sun and yam fries, Real Boys' first offering is a big slice of summer nostalgia. Alluding, perhaps with their name, to the Disney classic Pinocchio, the lyrics have a youthful theme, longing for days of jumping through sprinklers and taking holidays; they even mention whales and Disneyland.
All Pinocchio ever wanted to do was be a real boy and this quartet come forward with the same sincere desire for authenticity. They couple playful humour and upbeat melodies that are fairly central to a pop-punk sound, but seem to also leave the juvenile B.S. behind. Similarly, Real Boys can take on slower and more serious tones, but without drifting into the territory of whiny emo.
It's a delicate balance, and they seem to have nailed it. The songs are crafted well, with a lot of clean toned harmonies, catchy riffs and sing-along choruses, powerfully delivered by Morris. Even at more melancholic sounding moments, such as on "Japanland," the songs still manage to sound uplifting. In a just handful of songs Real Boys have managed to demonstrate a bit of versatility in the indie/pop-punk realm, and who knows where they can take it from here.