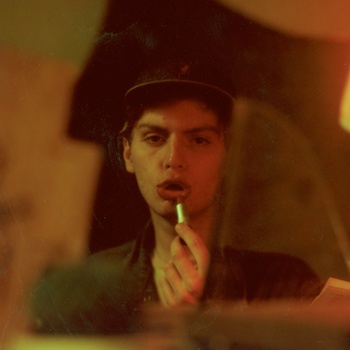 Following his departure from Vancouver to Montreal early last year, Mac DeMarco (previously Makeout Videotape) has finally compiled his efforts into a proper release for Brooklyn label, Captured Tracks. The album cover—a mirror image of DeMarco applying deep red lipstick—alludes to the 30 minutes of lo-fi gender crisis and uncomplicated jangle pop that elaborates on Makeout Videotape's motifs of masculinity, prolonged adolescence and blue jeans accompanied by hypnotic reverb.
Rock and Roll Night Club is a focused realization of DeMarco's new age crooning. His languid melodies are strikingly seductive with their patient simplicity and uninterested demeanour. Here, DeMarco has mastered the essence of charm, playing hard to get for half an hour and leaving you with an inexplicable craving for more.

The EP begins with the title track, a sleazy recollection of DeMarco's search for love in a lonely city. This theme extends into "Baby's Wearing Blue Jeans," an upbeat tale describing the sex appeal of specific jean characteristics rather than sex itself. An awkward rhythm similarly guides the playful conception of urban masculinity rooted in cigarettes, and again, blue jeans on "I'm A Man".
But it's not all honky-tonk for DeMarco, as the pop lullabies of "One More Tear to Cry," and "European Vegas," are perfect companions to a dejected, sleepless night. Be sure to note that the extended CD version includes two bonus tracks originally released under the Makeout Videotape moniker, of which "Only You," a forlorn tale of love lost drenched in pop decadence, makes the extended version a worthwhile purchase. Otherwise buy the vinyl; it'll be worth money some day.