Haviah Mighty exudes the kind of strength that can only be built through perseverance. 
Standing in the crowd at Fortune Sound Club for her Boiler Room session, she commands attention with natural ease, but there's something more to her energy than stage presence; where other Canadian artists opt for superficiality over substance, Haviah Mighty is shockingly real and personal. She prowls around the stage, looking audience members in the eye while she spits before strutting over to the DJ booth for a dance break.
Her live show is full of passion and completely devoid of pretense. With her most recent LP, 13th Floor, she brought that style into the studio for the first time. Like all great political speeches, 13th Floor resonates and rattles. Full of hard-hitting bars and musical experimentation, the album is an amalgamation of anecdotes, criticisms, and calls to action from Haviah Mighty's perspective as a Black woman rapping in Canada. 
The very first track, "In Women Colour," gets to the heart of the concept for the album: Existence on the unlucky thirteenth floor, a conceptual space where forgotten discourse is concealed from the public eye. "There is a common understanding in North America that the thirteenth floor does not exist and therefore that is the floor on which our narratives go to die," says Haviah Mighty, on a phone call from an L.A. nail salon. "That is the floor where our narratives don't exist, and so there was a very strong parallel between the thirteenth floor and the themes of a lot of the songs on the album." If this metaphorical floor is home to secrets and taboos, the album in its name strives to bring those stories into light. On "In Women Colour," she writes, "That cotton picking fucking with 'em / Where are those slaves? / I want 'em on the rise like varicose veins / Huh, yeah I'm darker than my friends / And finally they see it and they start to get the trend / I gotta do two times more to get four times less / But it's cool 'cause I'm sharper in the end / Still, let's talk about it."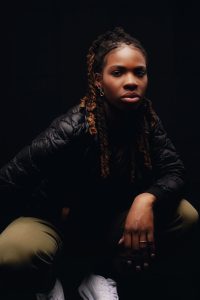 Discussing racism and misogyny is at the forefront of the record, but it retains a prevailing sense of fun and confidence that makes it both educational and exciting. Wrapped in polished pop production, Haviah's vocal delivery and lyrical excellence shines through from start to finish. At times she makes heartfelt proclamations and at others delivers history lessons. On "Thirteen," she covers the history of slavery from 1640 to present-day, showing listeners how slavery was "abolished" but never eliminated:
"Then came the 13th amendment / Written in 1865 / It said slavery is over, except it's pay for doing crime / And then the things that they made illegal / Are things you associate with people / Who know education isn't equal / And ain't getting paid enough to eat so / We stealing and juggin and shit / We need to be fully equipped / The system, the new slave master, brought in to stop us and bully and shit / Cause before we was stealing and jugging the laws we was breaking was 'loitering' / We go to the bin then we can't pay the fine, now the jail is who your employer is."
She caps the song off with, "Man, we have so much work to do." 
The artist is from Toronto, but she travels as a full-time musician, which landed her in L.A. this February. Travelling around the world may seem natural to her now, but only a few years ago she says it seemed unimaginable. From age four to 11, Haviah took singing lessons until her family moved away from her school. In search of a new creative outlet, she found the hip-hop community online and started rapping that same year. By 15, she was producing her own beats and preparing for the beginning of what would become a long and prosperous music career including multiple independent releases and work with the now-disbanded hip-hop group the Sorority.
Her initial big break as a solo artist came with Flower City in 2017, but it wasn't until 13th Floor that she received broad commercial success. She won a Polaris Music Prize for the album, making her the first hip-hop artist and the first Black woman to ever receive the award. "I felt deserving but also used to not receiving things that I feel I deserve, and so undeserving in the same light if that makes any sense, and grateful for being acknowledged and being recognized," she says. "I think the thing about 13th Floor is that I was used to not being heard, so I made an album about not being heard and the album was heard. I think the beauty in that was the oxymoron in the message finally being received. More than I'm grateful to win the award, I'm grateful that the message has transcended in a way that it is being recognized."
For some artists, making music provides a way to escape. But for Haviah, artistic practice is rooted in reflecting reality in writing. "For many years of my life, I made music and my intent was to have people enjoy it and dance to it and listen to it, vibe to it, so anything that would make people uncomfortable would probably be something I'd shy away from," she says. "Talking about things I had experienced wasn't really on the table in many facets because the topics and experiences I could speak to I don't think would be comforting to the masses, so I chose to not write about those things, and in a way I kind of silenced my own narrative in the way I think society also did."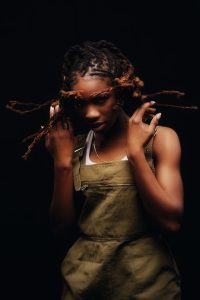 When she went into the process of writing 13th Floor, she left that approach behind. It wasn't the comfort of her audience but the sharing of personal experiences and creation of raw social commentary that took priority as she worked on the record. "There are many parallels not only to race but also to being a woman in rap, gender roles, feminism; all of these different things that make different groups of people uncomfortable," she says. "Anything that directly affects any Black woman in Canada is inherently political. I think to just point out some of those things is inherently political because it's inherently uncomfortable."
Having conversations like this in Canadian media comes with its restrictions for Haviah as a touring musician. With each city she goes to, she curates a set specifically designed to resonate with the local audience to "determine if a song makes sense to perform at a certain place, if the impact will be the same, and how the message will be received." 
"You have to set things differently, because I wrote based on the construct of what I knew, being a Canadian and growing up in that environment. Even in other parts of Canada, I have to look at if the conversation relates to the demographic there," she says. "If your songs are about nothing, you don't really have to think about those things because it's, you know, nothing. You can't really offend anyone."
And since she sees rapping "as a poetic art form instead of just saying words," it's not likely that we'll be hearing a superfluous pop record from Haviah Mighty anytime soon (then again, she is a self-described "childish and optimistic" Sagittarius). Instead, she's focused on making music that can start and hold a conversation between all types of people. "The topics that we don't know how to talk about — opinions that women have that men might not resonate with, opinions people of colour have that non-persons of colour may not recognize — and things that people have a divided opinion on, I speak to a lot of those things, but the way I speak about them is with the purpose of everyone looking at it from a certain scope and not just one person feeling penalized or thinking it affects them," she says. 
"I just think it affects all of us and I try to showcase that in my music."
A music video for "Thirteen" has just been released on July 1 and can now be watched here. Haviah also appeared on the "Nardwuar The Human Serviette Presents…" show on June 26, 2020 to share Thirteen, which you can listen to here. To check out her live-streams and stay up to date with her work follow @haviahmighty.