In March, the Gender Empowerment Collective sat down with East Van's SB Edwards, an independent screenwriter and director, for an interview on CiTR 101.9 FM.
Interviewer Hannah Toms chatted with SB about the processes of micro-budget filmmaking, being a woman in the entertainment industry, and her upcoming punk-rock rom-com, Fall Back Down. The interview featured really interesting insights into what it's like to be a woman trying to make movies on a shoestring budget in one of the industry's hubs. 
Discussing challenges she's had to overcome as a woman writer in the film and television industries, SB says that if she's "standing next to what people think of as the typical writer, he has a 90 percent better chance of getting the gig." All too often, Hannah and SB have seen women work harder, perform better, and outright beat the male competition, and it just isn't enough to overcome the latent sexism in the creative industries. Hannah tells of a Vancouver improv performer who's the only woman in her group saying that "if she fucks up, people are going to be like, 'oh, she's just a token,'" and that in order to succeed as a woman in a creative industry, you have to be better than all the men at all times.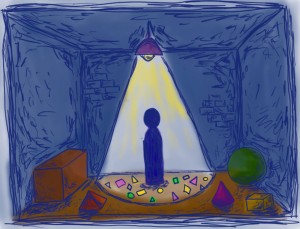 By all accounts — certainly those of Hannah and SB— this is a pretty shitty situation for women in the creative industries and beyond, but SB is, as she says, "fighting the good fight" with a sort of resistance by existence: clawing tooth and nail to establish a place in Vancouver's crowded film industry, and creating interesting works like her upcoming feature Fall Back Down. There are a number of ways in which she's achieving this, such as her participation in Women in Film and TV Vancouver, a society dedicated to giving women the opportunity to succeed in these industries. WIFTV frequently holds workshops, publishes content, and conducts advocacy for women in Vancouver's busiest creative industry.
The work that SB and other creatives have done to promote the emergence of women in film and TV has been paying off — she says that TeleFilm, a CRTC-run funding body for film and TV, has introduced mandates to allocate half of funding to woman writers and directors, after discovering that only 10% of funded projects had a woman at the helm. And according to Edwards, funding executives responsible for allocating funding within her sector of the film industry—micro-budget or 'Talent to Watch' — are actively seeking out woman creatives, as well as PoC creatives and members of other marginalised groups.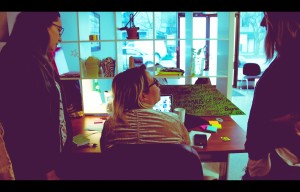 One of the projects selected for funding in 2018 by TeleFilm's Talent to Watch Program was SB's own Fall Back Down. In the interview, SB excitedly talks about how, thanks to the dramatic rise of digital distribution platforms for film and TV, a larger portion of the funding she has received can go directly into the film itself. This discussion leads into a breakdown of how securing funding for a micro-budget film works, where certain funds are allocated, and how the production process is different with such a low budget. Micro-budget movies are a relatively new category that has emerged with the rise of digital filmmaking technology, allowing filmmakers to create incredible works for as little as a few thousand dollars. If that's something that interests you, or if you're just into dope filmmakers, I strongly encourage you to check out the full interview. It was a super enlightening listen and offered some incredible insight into the Vancouver film industry, the world of micro-budget, and the realities of trying to make it as a woman creative in what some wrongly consider a post-sexist society.
SB's plight of fighting for respect and recognition on a less-than-equal playing field is a common one—not just in film or even the creative industries as a whole, but in any field. Over the course of the episode, both Hannah and SB recount stories of women competing with men in creative fields — they have to be completely perfect, or else they will be perceived as having been gifted their position rather than earning it. Gender equality in the workplace — in any industry— is a complex, multifaceted issue which extends far beyond discussions of the wage gap and the glass ceiling.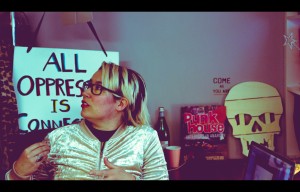 Find out more about SB's work via KISS OFF Entertainment… and hear her interview on CiTR's Intersections Episode March 13, 2018: