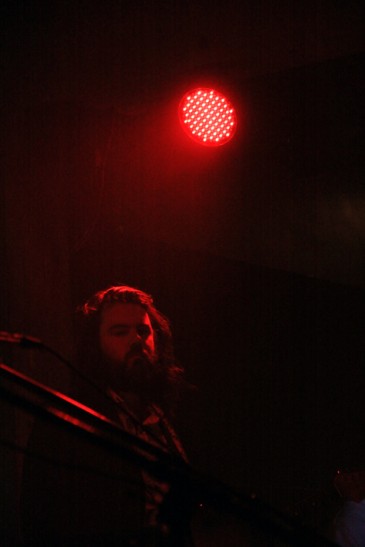 On June 23, Fortune Sound Club hosted a different sort of crowd than usual, even for a Tuesday night. Thanks to the Vancouver Jazz Fest, Fortune held a mature, placid, and partially seated audience. But the room suffered no loss in energy, and Suuns & Jerusalem In My Heart were met with raucous enthusiasm.
After a short set from local opener Hyenas, Suuns & Jerusalem in My Heart took the stage. Of late, the two bands have fused into one act in order to promote their recent collaborative record, the eponymous Suuns & Jerusalem In My Heart. The result was a sound that showcased the best of both bands, but also blended their unique musical stylings into something totally new.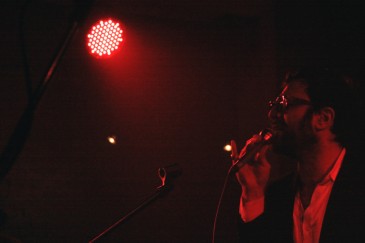 Jerusalem In My Heart's Radwan Ghazi Moumneh provided the majority of the vocals, as he does on the album, while Suuns' Ben Shemie acted as supporting vocalist. In fact, Shemie spent the majority of the set lurking in shadows, perhaps enjoying the relief from his usual duties as frontman of Suuns.
The combination of Moumneh's Arabic vocals with Suuns' tense, jagged distortions resulted in a completely surreal musical experience. At times it seemed that the bands diverged from tracks on the album and instead treated us to an extensive jam session. This passionate, instinctive feeling from the stage inspired an intense spirituality in the crowd. With eyes closed, people swayed serenely, lost in Suuns & Jerusalem In My Heart's sonic journey.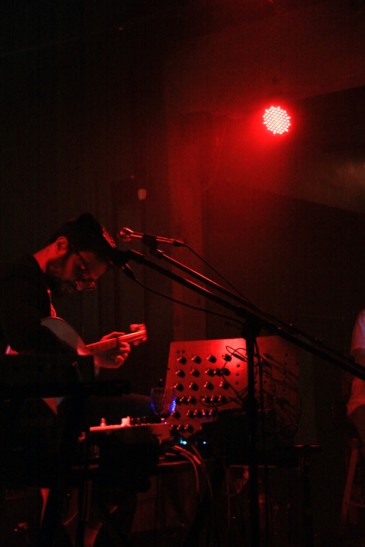 About halfway through the set, Suuns left the stage entirely and Moumneh took up what appeared to be an oud. While Suuns, more of a late-night act, may have been out of place alone at the Jazz Fest, Jerusalem In My Heart provided the skilled musicality that draws people to the festival year after year. Moumneh's evident proficiency with the oud was entrancing. Still, when Suuns returned to the stage, they were a reminder of how the two bands elevate each other and together construct a sound that neither could alone.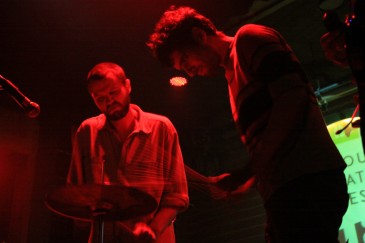 Equipped with a pair of drumsticks each, Shemie and Suuns drummer Liam O'Neill shared a cymbal until they drove the audience into euphoria and then the entire act departed. Devoid of an encore, the show ended at 10 p.m., and the audience was left pleading for more. But after Suuns & Jerusalem In My Heart's lesson in arts and culture, those in attendance were much better equipped to handle the rest of their week than the occupants of a typical Tuesday at Fortune.