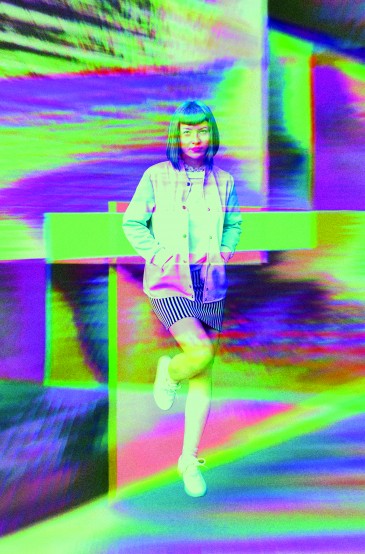 The day I sat down to interview Stefana Fratila, a month away from the release of her album Efemera, Pitchfork featured another Vancouver electronic artist on its front page, naming Pender Street Steppers' "The Glass City" as a Best New Track.
When I mention this anecdote, Fratila is filled with praise for the city's electronic community. "I think Mood Hut are amazing and do really great work in our city. Vancouver is just brimming with talent. And I think slowly we're getting recognition."
Currently studying in UBC's Political Science MA program, Fratila is simultaneously conscious of the privileges within art subcultures and the violent colonial dimension of Vancouver.
"I feel supported in Vancouver but there's darker sides to any scene: the less sincere or more superficial aspects, like when people turn a blind eye." In her research and music, sincerity is a response to facility in music and action: "I can't think of a way to not be political."
Bringing her politics directly into the venue, Fratila asks "What is my role here? Sometimes when I go out and dance I get upset because everybody's in their bubble of privilege and uninterested in confronting themselves, especially as settlers. But I think about this all the time and feel ashamed."
This tension between Fratila's academic work and escapist elements of the dancefloor informs the directions her music has taken.
"I put intention and care into my music. That there's a sense of urgency within my process: I should be working on a paper, but instead I'm working on my album. When I produce sound, it connects to my research."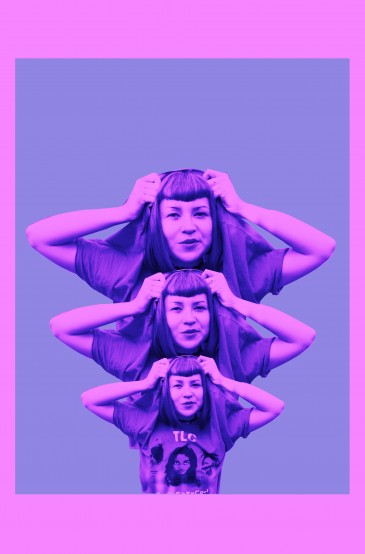 This drive to create critical and informed music reflects the dynamic of change Fratila has undergone in the past six years. This makes Efemera an especially intriguing album: Fratila is moving into the future by reconnecting with the past.
"I wrote this music around 18, recorded it at 19… now I have a lot more experience with producing so the album is an accumulation of years of memory and learning." This developing consciousness presents an interesting conjunction: Efemera's songs evince an interest in nostalgia and a reexamination of the past. But the Efemera project — as it spans across music, video, and venue — is also itself an interface between Fratila's current work and the recordings of her nascent electronic period.
Musically, the album is a chimera of dance and off-kilter electronic concepts, with instrumental touches derived from the lush pop music comprising Fratila's earliest material. "The album is organic and floral: there's guitar solos but it's also electronic dance music. The album finishes with a house track that samples a warbling ukulele improvisation at the end of a reel. It's so many different things."
While Fratila's experience was deployed to polish the album, it retains that quality of unknowing and experimentation. She explains, "I was coming from a place of total openness about electronic music… previously I was writing for instruments in a band. So it has this unique sound and I don't think I'll be able to make music like it again."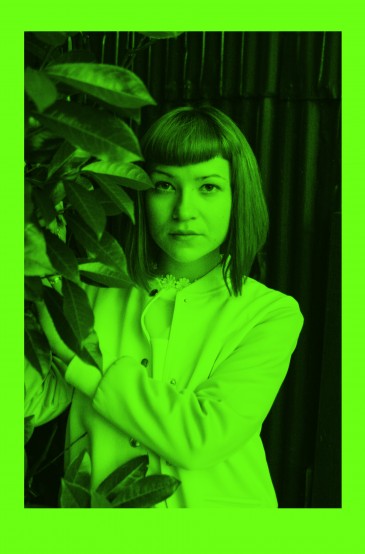 Beyond choices at production level, Efemera's release also offers Fratila the excellent opportunity to conceptualize past material in a new visual dimension. Fratila collaborated on three music videos for Efemera. These videos — respectively for the songs "Pixel Plant/Hound Dawg," "Nero," and "Edmonbomb"— can service as points of entry into the album.
"Pixel Plant/Hound Dawg," shot at the Bloedel Floral Conservatory, touches upon an ailment Fratila suffered. "That song is about my experience with vertigo, which I had at the time of this recording. I went to music because I was always dizzy and sick so I wrote this dizzy song." With frequency crunched instrumentals, lurching uptempo beats, and vocalization that moves between atonal and beautifully disembodied, this track sets the album's disorienting tone.
"Nero" is drawn from Fratila's childhood affinities: "I've always been obsessed with Classics. A lot of the album has to do with transformation, learning about the past and nostalgia for an unattainable past. I was trying to interrogate this chauvinistic historical figure. I recently added these beats that sound like Nero's knocking at the door, trying to get me. The layers of time have been very fulfilling to revisit: looking at what was fascinating to me then and where I am now. Lyrically the song makes your skin crawl, it's in two time signatures, everything comes at you at once."
Reevaluation resurfaces on "Edmonbomb" where Fratila reflects on her own experience growing up in Vancouver. "The video connects to my current research: transitional justice. We're using footage from places which have experienced political violence: I went to Bali, Sara Wylie [the Director] went to Guatemala, and the third location is Vancouver, which experiences colonial violence against Indigenous people."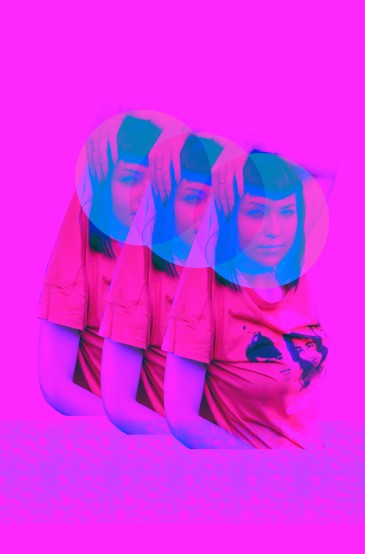 For Fratila, these themes touch upon the act of unsettling, especially unsettling nostalgia: "I'm completely obsessed with memory, how people understand the past, what kind of stories people tell about themselves. We have so many contested histories — everywhere — but especially in Vancouver. And now that I know, I want to go further."
Fratila explains, "I don't want to be complicit, I want to break down barriers." People often vaguely identify the venue as a transformative space, but Fratila is not talking vaguely. "People love going out dancing. Maybe the dance floor is a space to get political dialogue in. I'm just trying to — not disturb the peace — but disrupt. And I think I do disrupt."
Because of that, Efemera doesn't sit still. Closing the album, "Efemer(a)" follows a house beat from warm ambience to digital stutters. And as a conclusion, it's more suggestive than typical dance tracks: maybe a gesture for contemplation, maybe an offer of rest. With the layers Fratila has put into her album — into its morphing soundscapes — Efemera doesn't offer simple answers. But it does seem to ask the right questions.
Stefana Fratila's Efemera is out on cassette and digitally through Trippy Tapes and Summer Cool Music this June 21st, 2015.