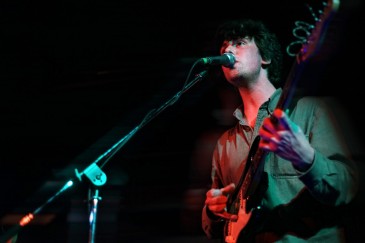 On May 5 at the Media Club, a select few concertgoers sacrificed a night with New Kids on the Block at Rogers Arena in favour of a more intimate affair: Montreal's Seoul and Berlin's Ballet School. The pair of up-and-coming acts have been touring the States, along with the big Canadian three (Toronto, Montreal, Vancouver), since mid-April, hitting Vancouver as their third-last show of the tour.
Vancouver duo Mu took the stage first, showcasing their experimental, lean-dance sound. Despite some technical problems, Francesca Belcourt and Brittney Rand put on an entertaining show. Refusing to limit themselves to any one particular genre, the artists played with stoic electronica and engaging talk-singing which briefly brought Belcourt onto the dance floor. The duo had to contend with a slow-to-warm-up crowd, but interesting personas and a conscious aesthetic intrigued listeners as the show progressed.
The dance floor filled out as we waited for Berlin-based Ballet School to ascend onto the stage. The band members had mingled amongst the audience members during Mu's set, demonstrating their own unwavering appreciation for live music. Ballet School have already made a name for themselves in Europe, having first been signed in Berlin and later in the UK. They are now taking on America and I have faith that this group, overflowing with talent and stage presence, will soon be an international sensation.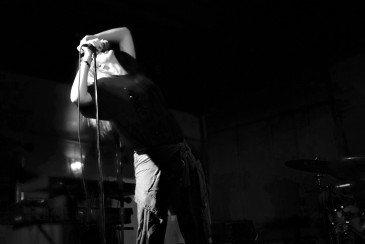 Rosie Blair's voice was nothing less than astounding. Her vocals were reminiscent of Kate Bush and Grimes, but she possessed an energy and an otherworldly sound that was all her own. Michel Collet accompanied her powerhouse vocals on guitar, and the result was a sound that would not have sounded out of place in an arcade version of Dance Dance Revolution. Touring drummer Angus Tarnawsky stood in for the band's drummer back in Berlin, and his enthusiastic attention raised the performance to even more impressive heights. Blair's high-cheekboned poise might have made her the most intimidating person in the room, but instead she was approachable and humble, and encouraged everyone to come chat with her after the set.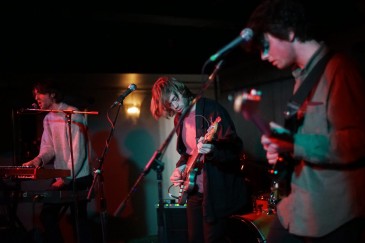 After a brief intermission, Montreal-based act Seoul began their set. Ballet School was front and center in the audience, keeping the energy high for their touring partner's set. Seoul expressed their personal connection to the city, which contained bittersweet memories for the band. Their all-male vocal harmonies were beautifully intertwined to the point that I often could not tell where one voice ended and the next began. Seoul performed one of their latest singles, "The Line," which was a major highlight. Although they have yet to release an LP, this act has major potential for success.
While Ballet School and Seoul seemed a bit of an odd pairing for a co-headlining tour, their shared enthusiasm for live music and desire to show the audience a good time made it a unique night at Vancouver's Media Club, which never fails to deliver a memorable show.