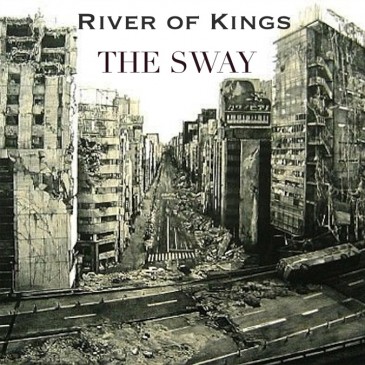 Though River of Kings' The Sway will be released on June 9, this EP's dark sound is far from a carefree summer listen.
River of Kings is the solo effort of Vancouver musician Jordan Irwin. The Sway is his second EP — a collection of songs featuring punk-infused guitar playing and scratchy vocals. This EP marks a heavy departure from Bleak Sounds — Irwin's first EP — playing host to grungy bass and reverberating distortion in place of more upbeat, synthetic sounds and soft vocals.
If you're looking for a throwback to the days of meandering around town in shredded Chuck Taylor shoes and black skinny jeans, this is your album. Distorted vocals in "Damage (What Are You Fighting For)" harken back to classic '90s pop punk and reminds the ears of early '00s bands featured on Van's Warped Tour. "Caught In The Sway (Ritual)," the EP's single, clearly reflects Irwin's influences: Interpol, Radiohead, Tame Impala, Muse, and the like.
The EP's hidden gem is the final track "Exit (Get On Your Way)," which is completely instrumental. Haunting guitars echo behind a chugging bass line, showing off Irwin's deft control over his instruments and his understanding of his own sound. "Exit" sonically mirrors the first track "Intro (Come This Way)," which uses minimal vocals and gives the album a kind of cyclical feeling, as if the last song is the shadow of the first.
Irwin has clearly grown as a musician since his last release and has no trouble wearing his inspirations on his sleeve. The Sway is proof that you can never take the emo kid out of the hipster.