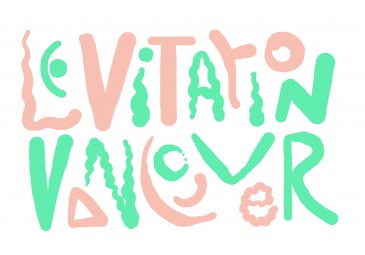 It's festival season, though most music-loving Vancouverites already know that. With some of the continent's biggest and best music festivals already come and gone, the opportunity to attend these unique concert experiences is quickly slipping away with the month of June.
And while there are a great and many assortment of festivals around Vancouver and the nearby areas, Vancouver proper has only recently adopted its very own full-fledged international music festival.
From June 5-7, Levitation Vancouver will host its inaugural psychedelic music festival across six venues in the city, stretching from Stanley Park to Main Street. The Malkin Bowl will act as the epicentre of the festival, and will host two all-day concerts with musical acts both large and small — from Beach Fossils to the Backhomes. From there, festival-goers can move East to Main Street to see a variety of showcases at a selection of local venues including the Rickshaw, the Electric Owl, and the Cobalt, among others; each curated to an individual style and sound of music.
While Levitation is committed to showcasing the talent and culture of Vancouver creatives, the festival's roots stretch all the way into the heart of Texas.
"A number of people who work at Timbre [Concerts] have been going down to Austin Psych Fest for years," says Grace McRae-Okine, Social Media Coordinator for Vancouver's Timbre Concerts. Sitting down with Discorder, McRae-Okine discusses the details of how Levitation Vancouver came about, what it's trying to accomplish, and how Vancouver can respond to a new festival.
After Austin's own psychedelic music festival re-branded itself Levitation Festival and sent satellite festivals to both Chicago and France, Vancouver's loyal following of concert promoters were eager to jump on board to help organize a satellite festival in Vancouver. "Vancouver is just a market that makes a lot of sense," says McRae-Okine, "mainly because psych music is so prevalent here."
With a well-established audience, a city lacking an international summer festival, and an itch to expand their concert series, Levitation joined forces with Timbre Concerts to bring their already successful festival series to Vancouver.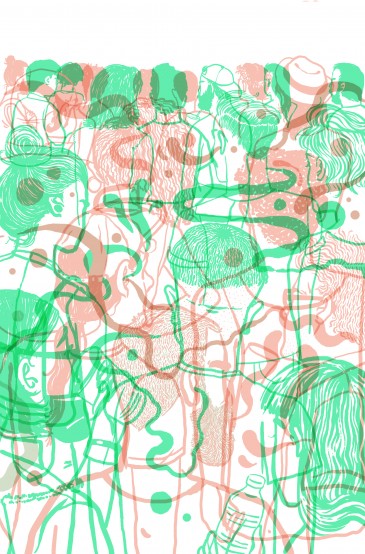 Referring to the lineup, McRae-Okine says, "If you give them a chance, they're probably going to blow your mind." In accordance with the festival's mandate to exhibit exciting, innovative, and sometimes challenging music to their audience, Levitation Vancouver is "trying to bring in the most eclectic, experimental, often international sounds that we can, and expose them to an audience that's never seen them or heard them before."
Shows taking place in Stanley Park act as a sort of overview for the variety and diversity of Levitation Vancouver's roster. The Malkin Bowl will host international names such as the Black Angels and Beach Fossils, as well as Vancouver's own talent, with the likes of Black Mountain and Dada Plan, among many others. "We just want to give people a full festival experience within even just that venue," explains McRae-Okine.
On top of that, the night time Main Street shows offer more specific and distinct varieties of music. As McRae-Okine explains, "The [Main Street shows] have each been individually curated to cater to people with specific musical interests."
Varying from Saturday's electronic showcase at the Rickshaw, to Sunday's heavy metal showcase at the Electric Owl. The Main Street showcases also stand in as alternatives to paying for an entire festival pass, being that tickets to each showcase can be bought individually.
However diverse and exciting the introduction of a new festival is to Vancouver's flourishing music scene, Levitation Vancouver doesn't arrive completely free of controversy.
Since 1994, Music Waste, a volunteer-run music festival, has been put on to highlight Vancouver's independent music scene, with a wide variety of locally established and up-and-coming artists. This year, Levitation Vancouver falls on the same weekend.
"As is Shania Twain," McRae-Okine points out in an effort to offer perspective. And although Shania Twain is playing at Rogers Arena that same weekend, the demographic attending likely won't be mourning the loss of missing out on either Music Waste or Levitation.
Regardless, McRae-Okine is adamant that this festival overlap was unintended. "In no way was it [Levitation Vancouver] planned to happen on the same weekend." Yet as a result, this  concurrence of two music festivals within the same city is a cause of concern for concert-goers with an affinity for psychedelic music. A weekend that was once full of bands to see and music to listen to has become absolutely overflowing. But that doesn't mean both can't be at least partially enjoyed.
"Music Waste is one day longer than us, which is super cool, so on the 4th, everyone can check that out," notes McRae-Okine.
The notion of infringement on Vancouver's own cultural wealth from the outside is a vital issue in Vancouver's music scene. For those working and living within the city, Vancouver's Levitation Festival may be perceived as doing just that. However, McRae-Okine, as well as the rest of Timbre Concerts, are committed to avoiding this clash.
"There's no animosity. We love Music Waste, they've been doing an awesome volunteer run festival for twenty years… but we definitely think that we're doing two fairly different things," McRae-Okine reasons.
Music Waste offers itself up as a detailed look into the city's art and music makeup, while Levitation Vancouver exists as an event in which musical tastes can be expanded by both local and international acts. With both festivals happening simultaneously, Vancouver shows itself to be a city that can embrace culture from both within and without.
While the overlap is noted, McRae-Okine also argues: "It's hard not to have two awesome things happening at the same time in the summer in Vancouver," and encourages those split between the two festivals to try a bit of both. "We have our schedule out, Music Waste has their schedule out." With careful planning and timing, it's possible to catch nearly all of your top acts from both festivals.
And although Levitation Vancouver may land on an already inhabited weekend in Vancouver's music scene, the festival expands opportunities and avenues through which music fans in the city can access and experience music. As McRae-Okine so aptly puts it, "That's the whole point; to open your ears, find new sounds, explore new experiences."