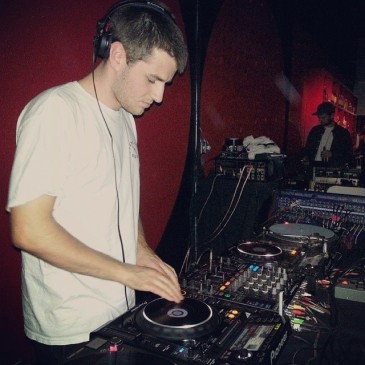 Few venues in Vancouver can boast a history as dubiously intriguing as the newly opened Fox Cabaret. Up until last year, the Fox was known as North America's last 35mm porn theatre, improbably located in the heart of Mount Pleasant. After several months of planning, renovations, and undoubtedly a lot of scrubbing, it officially reopened its doors in March of 2014.
Under the new management of the Arrival Agency, (previously known as Waldorf Productions), the Fox has been hosting an increasing variety of shows and regular events, including the legendary Ice Cream Social. It has also stepped up to fill a void left by the now-defunct Waldorf Hotel, particularly as a much-needed nexus for Vancouver's electronic dance music scene alongside prominent local artists, both seasoned and relatively fresh.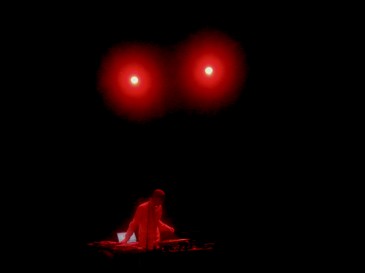 The night kicked off with Noble Oak, who has frequently been in the spotlight over the past few years with a collection of EPs, singles, and remixes. Combining reverb-drenched falsettos with house and DnB inspired beats, he warmed up a slowly filling dance floor, at one point impressively recovering after a few seconds of silence caused by what looked like a snagged audio cable.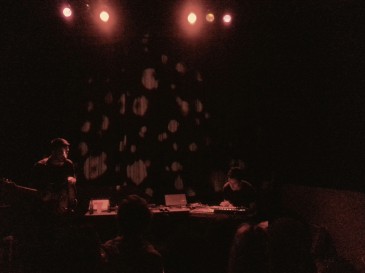 Making my way back in after a mid-act smoke, I was treated to the sounds of newcomers Alex Cooper and Justice McLellan, a.k.a. Mesa Luna. They grooved on guitar and MIDI-controllers, channeling folk and lo-fi dreampop into brooding, yet entirely danceable music. Their new single "Shutting Down" closed the set, a head-nodding tune about existential anxiety featuring a killer synth solo.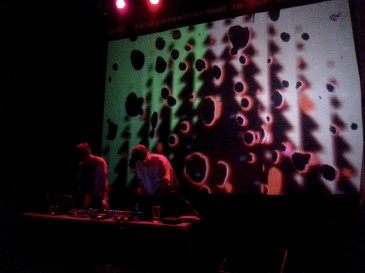 Next up was laptop-wielding duo Neu Balance, filling the Fox's cathedral-esque, high-ceilinged space with their cerebral concoctions. A familiar name to anyone following Vancouver's output of electronic music, they've coupled sporadic web releases with consistently good live performances, including a set at last year's New Forms Festival. Friday night was no exception, although the intricate drum patterns and warm, sampled textures were, inexplicably, not quite enough to ignite a somewhat lethargic crowd.
Following Neu Balance's set, the night was taken over in earnest by Project Pablo, a new house-directed moniker of the DJ and producer formerly known as 8prn, Patrick Holland. He had been inconspicuously spinning tunes between acts at the side of the stage, maintaining a grooving atmosphere with tasty 4/4 tracks that included some of his own material, in anticipation of a forthcoming EP on Hybridity. A personal highlight of the subdued final set was Joy Orbison's superbly soulful house edit, "Donell." Around 1:30 a.m. the house lights went up and we all headed out, reminding us of our populated surroundings, far removed from the warehouses where Vancouver's dance music has been thriving lately.