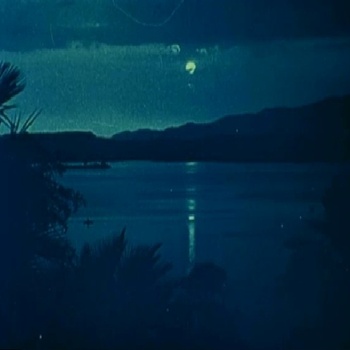 While it's not totally out of sync with Patrick Geraghty's other outfit, Role Mach, Gal Gracen feels like a bit of an anomaly on the local scene. Instrumentals alternate with songs on this seven track release, the common thread being shimmering guitars and simple beats very reminiscent of Vini Reilly's The Return of the Durutti Column.

The instrumentals are exotic and dreamy, and that side of things takes on a more dramatic dimension on stage with the help of Jay Arner and Adrian Teacher. But it's the four songs that get me. Passionate and longing R&B-tinged ballads that bring to mind George Michael, Prince, and even throw back to the soulful pop of Tommy James and the Shondells on "Love Fantasy, My Beautiful Girl."
Geraghty's soaring melodic hooks work particularly well against the ephemeral guitars. And he's not afraid to sing it out in falsetto, which sounds moving even on "Sylvan Tragedy," where it's hard to fathom what he's singing about. I'd love to hear a little more Al Jackson Jr. timekeeping lending the thrill of genuine soul in future recordings.
Nice cover photo on the Green Burrito cassette release, but the lack of any information insert is frustrating.