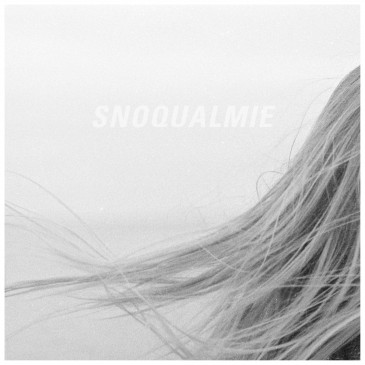 Blake Enemark, former member of Wicks and We Are the City, finally makes his mark with his new band Snoqualmie's self-titled debut. Named after the Washington city, Snoqualmie are very much a northwestern take on country roots and folk-rock.

Opening track "Clarissa," greets you with a classic pedal steel guitar and foot stomping bass drum, while Enemark's nasally vocals are a little more unconventional, somewhat resembling the Decemberists' Colin Meloy.
"The World Voice" is a fun, more alt-rock track that showcases the band's range. The college rock unkemptness, awesome fuzzy guitars and bouncy Rhodes piano definitely make the track worthy of replay. Subsequent song, "Matt & Elaina," mellows things out, and Enemark's surprisingly wistful vocals seem to fall closer to folk-rock bands like Fleet Foxes or Band of Horses. The lyrics describe a couple walking down the wedding aisle and the beauty of their love, and the dreamy track manages to be sweet without being sappy.
The album then breaks off into a couple of more prog-rock sounding, instrumentally driven numbers. Though intended to be epic and climatic, they unfortunately work more as sample tracks than anything exciting or experimental. "Midnight Playwright," for example, has an interesting tempo change and a pretty interlude, but ultimately sounds like three bits forced together into one song. Similarly, closing track, "Haultain," also incorporates an attempt at a gutsy "jam band" outro, yet it feels tagged on and the song simply fades out without ever reaching a complete phrase.
Snoqualmie's debut is pleasant enough and works well if, say, you are on a road trip in the countryside. With lyrics referencing "Alberta skies," or Canadian poet Bliss Carmen, it has a form of Canadian charm similar to Aidan Knight or Said the Whale. However, the initial down-to-earth and playful alt-country sound, gets lost in, and drowned out by a couple of tracks that bite off a little more then they can chew.