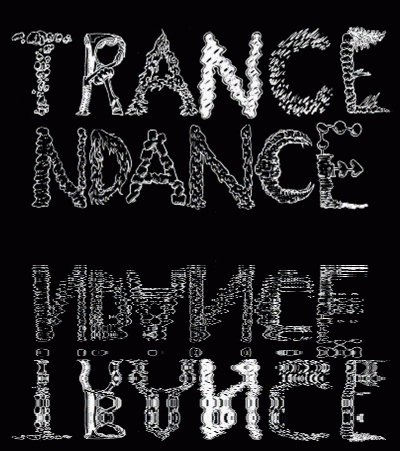 Sunday night is a good time to wind down. But if you're craving vibes that get your mind tripping instead of dreaming, Trancendance is the show for that shift in consciousness. On the air since 2001, DJ Smiley Mike and his brother DJ Caddyshack have been mixing vinyl and digital tracks live, exploring different styles of trance (classic, deep, full-on, acid, psychedelic) and breakbeat (drum and bass, psy-breaks, acid breaks, rave breaks).
Watching them mix live in the studio is an even better experience: you might think Smiley Mike goes into a state of trance himself. If you're curious about these genres, hear their incredible mixes on Trancendance.net. You won't be disappointed.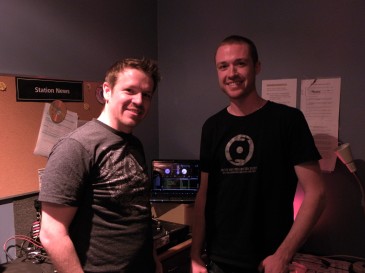 Discorder: When did your interest in trance and breakbeat begin?
Smiley  Mike: I used to listen to a couple of shows on CiTR, including Digital Alarm Chronometer and Home Bass. I can't remember how I found them, but I immediately stuck to them. Even before I came to UBC in 1994, I used to hang out on Digital Alarm Chronometer for a long time. I think I went to my first rave show in 1992. Back then, shows didn't happen often, but I fell in love with the music. I also used to go downtown to Odyssey Imports, where I started my record collection.
Caddyshack: I got into it because of Smiley Mike. I distinctly remember his early '90s techno CD by The Grid, some goa/psytrance CDs by Man With No Name and (ex-label) Concept in Dance, and a breakbeat hardcore CD by Acen. I was listening to a whole new type of music I had never heard of, and I was only 10 or 11 years old then.
D: What is the format of Trancendance?
SM: It's a two-hour show, and we each play one 50-minute set of continuous music. We're a hundred-percent-live, real-time, one-shot show: there are times when it's absolutely smashing, and there are also times when there are glitches. But when you're playing in real time… magic can happen. And I think that keeps it real and that's always been important to us. Not just for us playing on this show, but that reflects on what we'd like to see from other DJs.
C: You don't necessarily want to hear the DJ mixing because that may mean he is off-beat, but you still want to be able to tell that the DJ is doing something. And I want people to go with those magic moments because you can't really pre-plan those. Each set is supposed to be a journey; you don't always know which way it's going to go.
SM: We don't typically plan out or practice each set in advance. I probably play many tracks that I've barely listened to before so I don't even necessarily know what the track is going to do. And that makes it fun. If I were to run through a set a few times before the show, I would probably be bored of it and do something new. As much as I like to play for other people, I like to play for myself, too, and that means it has to stay interesting.
D: In 2010, Trancendance made the shift from mixing vinyls to digital tracks using control vinyls connected to Scratch Live, Serato's vinyl emulation software. What has the show gained from this digital shift?
SM: Before we moved to Serato, I would usually buy a record for one track on it, even if it had three or four tracks. And I would've spent several hours in a single day at a record store. Now, tracks are a dollar and I don't have to compete with other DJs to get to stores when a shipment comes in. And we've gained a much higher production quality with new digital audio. Also, when I used to DJ with vinyl records, I'd always be watching the little changes in the groove patterns on records to get a hint of what's happening next. Now, with Serato I can see a track's colour-coded wave form; I can see it's shifting intensity and mood. It allows us to do a way better job.
D: If you could play a live tribute set using the tracks of only one artist, whom would you pick?
SM: Union Jack or Lamat would be on my list for a trance set.
C: I'd do a drum and bass tribute set to Sub Focus.
D: What is your favourite CiTR radio show, besides your own?
SM: Since we're more exposed to the shows around us, I'd say Synaptic Sandwich, or Bootlegs and B-Sides. Both have consistently great tracks.
D: What does the future hold for Trancendance?
SM: We've been here for 11 years, and the show has evolved and will continue to evolve. We've always played what we've wanted to play and not what's popular, and that part will hold for us. And we will probably spread more overseas. The majority of interactions we have on our Facebook and Soundcloud pages are international.
________________________________________
Trancendance airs Sunday nights on CiTR 101.9 FM, from 10 p.m. to midnight.
Listen to their CiTR podcasts here.
Visit their website, Trancendance.net.