I was lucky enough to attend the Moogfest Music, Art and Technology Festival this June in Durham, North Carolina as a CiTR DJ for my show More Than Human, and managed to meet, interview and chat with some very interesting people.
Moogfest is nominally a tribute to synth pioneer Bob Moog, who died in 2002; but the experience of attending was one of people playing, discussing, workshopping and creating in an atmosphere of love and mutual support — it was certainly the friendliest festival I've been to in years. And because it wasn't genre specific (the nearest you could come would be electronic / experimental) it was a constantly shifting experience. Durham was an excellent choice of location for the festival in terms of city layout — no venue was more than a ten-minute walk away; and although there was the occasional full event that left a few frustrated fans outside, it was impeccably organized.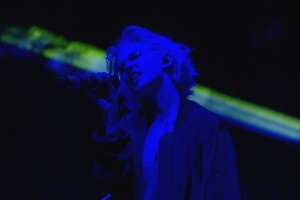 Canadians were out in force: Grimes gave an assured performance to a very responsive crowd. Vancouver's Rick Smith brought his Buchla memorabilia to display in a gallery space, as well as organized and hosted a capacity concert featuring Buchla synthesizer sets from Sarah Davachi, Suzanne Ciani, Morton Subtonik, and Allesandro Cortini. So oversubscribed was the event, that Suzanne Ciani reprised her set the following day and talked at length about the Buchla 200 and the fantastic sounding MARF — Multiple Arbitrary Function Generator.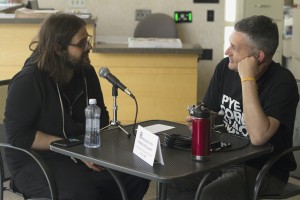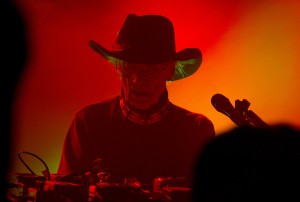 Some of the best shows were the smaller ones: Via App (from Vancouver label 1080p) delivered an intense set at a tiny pub called the Pinhook; and Simeon of '60s futurists Silver Apples provided a euphoric turn at Motorco; even establish electronic legends such as The Orb and Gary Numan seemed to be genuinely engaged with the audiences, feeding off the attendees' positive vibes.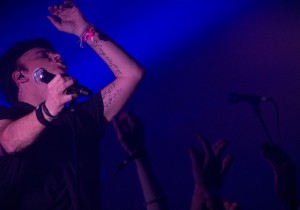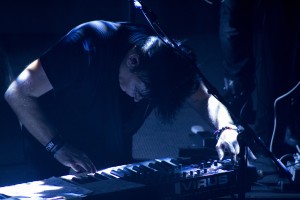 Floating Points, who I had missed at their recent Vancouver date, managed to play a large outdoor show without resorting to bombast — their intricately structured compositions held the attentions of the audience. Other highlights included an unusually aggressive and powerful set from Actress; Zombi, who provided an epic prog workout with Steve Moore somehow playing synths and guitar simultaneously; and a wonderful dub sound-system session in a traditional beer garden with Ras Kush, Lister and Mad Professor — it miraculously coincided with the one truly hot afternoon of the four-day event. Excellent shandy, too.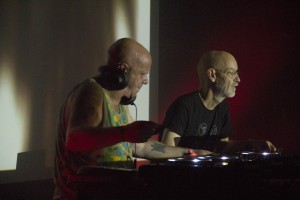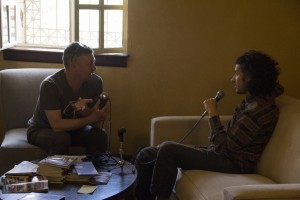 There were film screenings as well — a new documentary about The Orb from Canadian director Patrick Buchanan, and intelligent horror It Follows attended by composer Disasterpeace — an interview we played recently on MTH. Musicians also incorporated video into their live sets — Grouper's subtle, almost ghostly performance was ably supported by contrasting visuals; and Laurie Anderson's mix of storytelling and music was enhanced by some beautifully shot sequences projected at her side.
There was a unusual intimacy between artist and festival-goer due to the small footprint of the town; musicians and artists spent time at shows talking to fans and peers alike. This sense of family and being part of something larger was reflected in the "Synthesize Love" campaign against North Carolina's transphobic HB2 bathroom law — washrooms were designated all genders or 'we don't care' (and it seemed fitting that Wendy Carlos [née Walter Carlos] was featured prominently in the Moog onsite store). It was this feeling of a like-minded collective consciousness that felt most 'futuristic' — for a festival so much centred on technology, it felt overwhelming human.
x
More Than Human is hosted by Gareth Moses and broadcasts on CiTR 101.9FM every Sunday night at 7pm. More Than Human is also a record label. Their latest release is Treatment Works by telepathic electronic improvisational duo Beattie Cobell. Check out morethanhumanrecords.com for more info.