Day two kicked off with Burger Records four-piece Cherry Glazerr. The small crowd was rapt as they ripped through a set that was equally '90s baby grunge and '80s metal. With plucky and hypnotic guitar lines and lyrical harmonies, Cherry Glazerr was all over the map but confidently so. Bassist Sean Redman closed out the set thanking everyone for coming out early and being good sports about the venue change.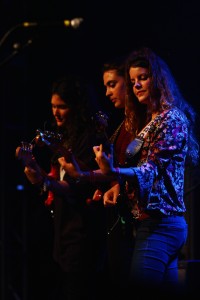 The good sportsmanship rolled right over into Hinds' infectiously fun set. Watching them is like watching your best buds in a band that happens to be very talented. Playing a number of songs from their debut Leave Me Alone, Hinds' set included some surprises, complete with a kazoo solo and a make-out jam. Hinds closed out with their cover of Thee Headcoatees' "Davy Crockett," leaving the crowd buzzing on their last North American stop before Glastonbury.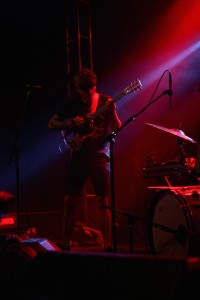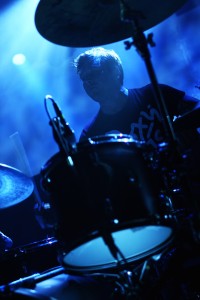 Thee Oh Sees' set was encapsulated by the image of singer John Dwyer crushing a Red Bull before starting. The synchronicity of drummers Ryan Moutinho and Dan Rincon was thrilling to watch, strategically placed centre stage in shirts screaming "Roxy Music" and "Trump is My Sex Slave." Their impressive performance, complimented by bright bass lines and screaming guitars, whipped the crowd into a mosh pit that felt inevitable.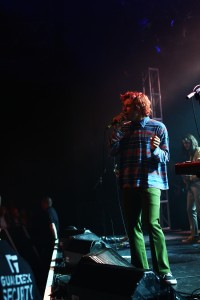 The fact the California Beach Goth gods The Growlers had their own merch table is a good indication of the reputation preceding them. A dramatic opening in darkness with a single spotlight on lead guitarist Matt Taylor, they opened with "Tijuana," the first sign that the set would cover their wide-ranging catalog, playing from each of their studio albums. Backed by a full percussion section, The Growlers were relaxed and confident while exuding the quirky grimy energy they're known for. Singer Brooks Nielsen performed with a silly swagger, catching a cigarette break at the back of the stage while Taylor and guitarist / keyboarder Kyle Straka took over for "People Don't Change Blues." Closing out with "Chinese Fountain" beneath the disco ball, Nielsen promised that The Growlers would be back, a show that, for my part, can't come soon enough.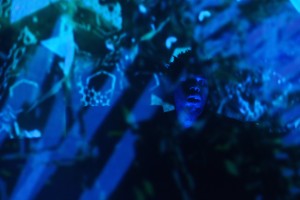 Shortly after The Growlers vacated the stage, the curtains snapped closed for the first time. Closing out the night was producer Steve Ellison, a.k.a. Flying Lotus. When the curtains opened, Ellison popped out in front to say hello, then took position in his booth behind a scrim. With images of tentacled robots, cosmic dust clouds, and decapitation behind and in front of him, watching Flying Lotus was like watching Ellison orchestrate from inside a futuristic kaleidoscope. His sonic content was as diverse as his visuals, ranging from film score sounds to sampling Travis Scott's "Antidote." Again a perfect closing choice for Malkin Bowl — the intensity suits the outdoors. But the crowd was densely packed with full-throttle enjoyment, showing that despite a bumpy start, Levitation was a time very much worth having.