"I think 'inessential' is the key… I see my music as very inessential," says Gal Gracen founder Patrick Geraghty about their new 7" EP coming out July 16 titled Summer Interludes. "But hopefully it makes situations more enjoyable — nice to listen to while mopping the floor or having a sit."
What started as novelty band Dick Fingers in 2012 has undergone many evolutions to become the Gal Gracen experience of today. From electropop, to ambient instrumental, to mid-tempo, new wave doo-wop, Gal Gracen has a cassette tape premiering August 25 in addition to the 7", and two more albums in the works.
Summer Interludes comprises the stylings of Patrick Geraghty on vocals / guitar, Evan McDowell on second guitar, Nathan Deschamps on drums, Ellis Sam on bass, and production and recording by Jo Hirabayashi. The tracks feel contemplative yet reassuring — like floating on a wave that promises to bring you to shore.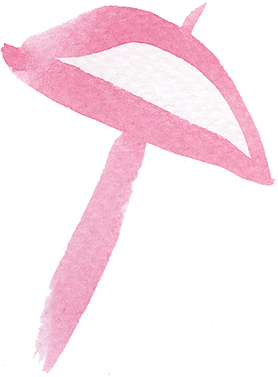 Besides casual listening, Geraghty describes Summer Interludes as "inessential summer listening, nice music for bathing and float tanks, inspired by a couple shutterstock images I found online … what Erik Satie called 'wallpaper music.'"
The Hard Part Begins cassette maintains what Geraghty calls "romantic nihilism," and is recorded and performed completely by himself. The concept is to make normalcy fantastic through aesthetic utility — making the doldrums pleasurable, in their own right. Geraghty explains it as "easy going nihilism. Sunny day nihilism. Hopefully people will enjoy it in a positive way. But it is ultimately about almost nothing. I like music that elevates a situation, with no greater purpose."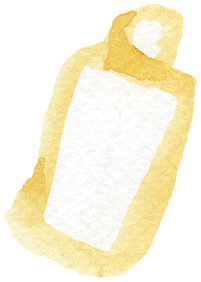 Geraghty continues, "I like making music that is very inoffensive, that isn't really demanding anybody's attention. [In Role Mach] I had done that a lot, where I would write really narrative songs that I would try to really communicate certain ideas. I'm not really trying to do that." A kind of displacing of the ego started taking form in the music, in favor of giving "people the opportunity to enjoy their surroundings a bit more." As the years waxed and waned, Geraghty took on less of a political philosophy for the music and more of a romanticization of the quotidian.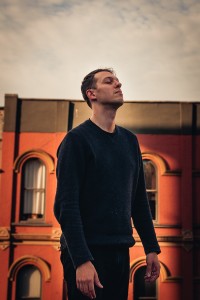 The confluence of film and music have also had a large influence on Geraghty's work, and provide a structure for him to work within: "I work very conceptually … I think most people write or create art organically, but I tend to reverse-engineer ideas, which sometimes can be really frustrating because it takes a lot longer. But I'll hear a song that I really like, and then I want to have a song that has the same feeling as that … I wanna try to create something that has a cinematic impact. I also love integrating film into music."

Geraghty gravitates to producing concomitant film and music experiences: Gal Gracen used to project a film video on stage while they played, and the "Blue Hearts" music video was set to the 1920 film Tropical Nights. The combination of these two forms of media inform each other through what Geraghty considers a synesthetic phenomenon: "There's a loose impression that you get that transcends the medium of sound or sight."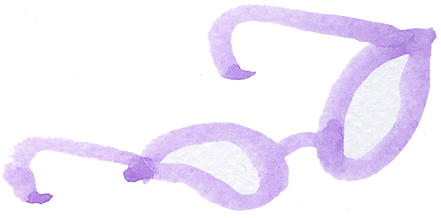 Delving deeper into the consequence of this marriage of mediums in terms of influence for The Hard Part Begins, the cassette's name was inspired by the 1973 Canadian film, which will screen as part of the cassette's release at the Lido. The film deals with themes of creative rejection and social isolation at the helm of trying to fulfill a dream of musical success. "The cassette is more introspective, contemplating a life of labour versus a life of loneliness and rejection, and the songs are very croon-heavy, inspired by the film of the same name as well as bargain bin doo-wop and Chad and Jeremy records."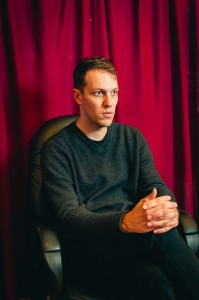 "I find it to be an emotionally stimulating film but I also recognize it's a pretty sexist dated film. It's not especially artistic. It's not really subverting anything. I just think it just has a fascinating existential conflict at the center of it." The main character possesses a set of warring flaws and drives.  
"This guy — on the one hand he's a total shitheel. He's an egoist, he's extremely selfish, he treats people around him horribly. But on the other hand he bleeds for his art in a way that I find really endearing. By the end of the film everybody turns their back on him and one thing after another happens leaving him totally isolated and rejected. There's something fascinating to me about a character who will accept a life full knowing the limits of his talent, a life of loneliness and rejection, and still choose to travel down that road."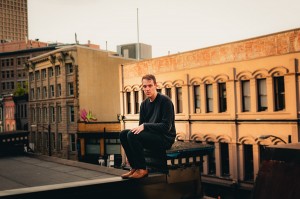 With strong standing in the music community and a desire to continue, Geraghty find this character particularly evocative: "He has tenacity in the face of a cause that is by all outward evidence not worth it, and still takes satisfaction in what they do. He'd rather toil away in obscurity and fight for something he believes in rather than work at the tire factory. I don't think ageism or changing trends should defer someone from doing what they feel passionate about."
With the quiet tragedy of many creative people growing up and not having a real outlet for what they are most passionate about, a lot of creative minds etiolate. "As they get older there's no practical way to turn that into an income or a healthy lifestyle and that leads to  people being lost and frustrated."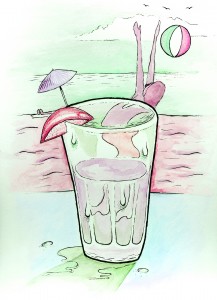 Talking to Geraghty, the intersecting theories and philosophies of life and musical utility grow over each other like the roots of a tree that has lived many centuries. They create a dense and strong network but keep reaching for more.
"I don't have any careerist goals, I just want to continue sharing music with people and enjoying the process of creating it."
X
Gal Gracen is releasing their Summer Interludes and plays with Milk at that red place July 16 with performances by Aaron Read, Swim Team, D. Tiffany, and DJ Lauren Ray. Gal Gracen will also be hosting a screening of The Hard Part Begins at the Lido August 25 as part of their cassette release.