"They might not be able to finish a show because too many guitar strings get broken," explains Andrew Morrison, bassist and founding member of Taxa. Sitting down with Discorder just a few days before his band — Talia Maisonneuve, guitarist / vocalist; Hieg Khatcherian, guitarist/vocalist; and Daniel McVeigh, drummer — leaves for a Cuban tour, Morrison helps illustrate the state of the Cuban hardcore punk scene.
"There are these people," he goes on, "who are hungry to be creative, hungry to make music, and don't have the means to do it." Because of its political and cultural isolation under a strict communist government over the past fifty years, Cuban culture has had to develop primarily on its own without outside influence or resources. While some American  artists — notably Ry Cooder — travelled to Cuba in order to highlight the extensive musical history of the country, much of the music that came out of the country in the latter half of the 20th century was in the traditional Cuban son, bolero, or guajira styles.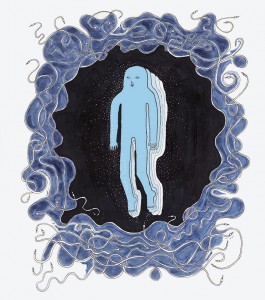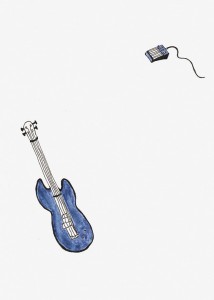 With limited access to electric musical equipment in the '70s and '80s — such as electric guitars, amplifiers, drum sets, or keyboards — Cuba's rock scene was severely stunted at the time when metal, punk, and a plethora of new and exciting musical genres were exploding out of the rest of the world. "Even if they did have access to the equipment," says Morrison, "there's no way they could have afforded it."
Nevertheless, the music found a way. "In the late '80s and early '90s, the Cuban punk scene sort of started up," says Morrison, quickly adding, "I'm not the best person to tell this story."
The story is of the frikis, a group of Cuban punks who forged their way through adversity to create a music scene in the harshest of conditions. Recently gaining the attention of NPR's Radiolab in the feature "Los Frikis," the emergence of Cuba's punk scene is a shocking history of those whose passion for music exceeded, at times, their passion for life.
As Morrison explains, "When the Soviet Union fell, Cuba lost its chief support system. At that time there was a lot of hard living and chaos in Cuba." With the loss of significant economic subsidies that had been coming from the USSR, Cuba fell into a severe crisis. Known as the Special Period in Cuban history, the population was faced with extreme food rationing, shortages of gasoline, and a tightening of political control over the masses, with slogans like 'Socialismo o muerto' branded across the Caribbean nation.
The increase in political control over the population, as well as the loss of their chief communist ally led the Cuban government to strike out against anything they saw to be anti-communist. The Cuban punks, who enjoyed American music, were seen as threats to the regime, "so the police were just beating the hell out of [them] all the time," as Morrison explains.
"Because of how bad their living conditions were, and on the assumption that HIV would be something readily cured within a few years, a lot of the Cuban punks began injecting themselves with HIV[-infected blood]," says Morrison. Those with the disease were quarantined from the rest of the population in sanitariums; they were given good treatment, and good food.
"Clean living because you had HIV." The sanitariums "were fully outfitted. They had TV rooms, entertainment rooms, music rooms, and so strangely enough," continues Morrison, "a lot of the beginnings of punk rock in Cuba were started inside the HIV sanitariums by HIV infected punk rockers."
Eskoria, for instance, named the founding fathers of Cuban punk, was formed within one of these HIV sanitariums. "The scene never really got the legs under it that it could," Morrison explains, "because most of them are dead now."
Taxa is visiting this Cuba, with a punk scene shaped by frikis whose sound never left the country. "The goal is to try to get people to go down there, so the local bands can get some exposure from something outside of Cuba, and in turn, get bands from Cuba to come up here," says Morrison.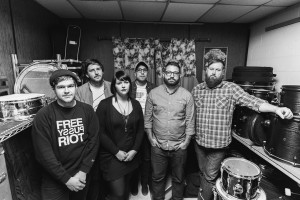 Working with Solidarity Rock, an artist-run organization out of Edmonton that partners Cuban and Canadian bands, Taxa, along Vancouver's Recovery are embarking on an 11-day tour of Cuba November 19 to December 2. As Morrison describes, it's a sort of "exchange program. A couple Cuban bands were just up here, actually. Adictox and Arrabio."
In addition to creating opportunities for musical exchanges between Canada and Cuba, Solidarity Rock also collects and donates music equipment to punk bands in Cuba. "There's only so much you can do if you only have one guitar between three bands," says Morrison. While not a requirement of the bands, Taxa have taken it upon themselves to find and collect equipment for Cuban musicians.
"We're not bringing our normal gear down," explains Morrison. "We're just going to bring the gear we've scrounged up, and then when we're done the tour, we're going to give it to the contact for Solidarity Rock down there." From there, the organization will distribute the equipment to those who need it the most. "The idea is to get enough guitars and enough supplies and enough of a backline down there so that they can be self-sufficient."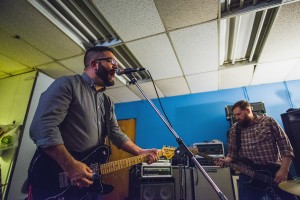 While the Cuban punk scene has seen some rough days in recent years, those with the drive and the passion to create music have been steadily rebuilding. "As far as I've been told, the scene down there is probably stronger than some of our local scenes in terms of attendance," says Morrison. "It's not about it being a metal show or a punk show. It's about the chance to see live music. Everybody comes out, and that actually bolsters the audience."
Whether it be playing shows with Vancouver bands here, or touring with bands in Cuba, part of the goal of Taxa is "to try to reach out to different bands, different scenes, different labels," explains Morrison. And even if their trip to Cuba has gotten in the way of their own musical endeavours — Taxa's new LP "was supposed to be recorded this month, but then this touring thing came up," says Morrison — Taxa can't help but lend a hand to a punk rock scene in need.
x
Taxa's tour in Cuba with Recovery is from November 19 – December 2, with updates available on their Facebook page. They will be releasing a new album sometime in 2016.