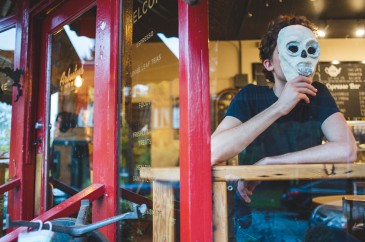 "Rather be restless / than barely have a heartbeat / waking up a monster / you know that it's a good week." Lyrics from Monster of the Week, the sophomore album by Vancouver's Rec Centre, caters to everyone trapped thinking about the past, present, and future.
Alex Hudson, the musician behind Rec Centre, drew most of his inspiration for Monster of the Week from the aesthetic silliness of modern sci-fi and murder mysteries. "It's a hobby that takes up a large part of my brain every single day. There hasn't been a day in the last two years that I haven't thought about the album obsessively." Hudson admits to being driven half-insane by the work he has had to do on this album — but that being said, Monster of the Week's whole purpose was to challenge Hudson to express himself by creating music he'd never sought out before. A completely synth album meant Hudson had to leave his comfort zone: "Being synthier was a conscious decision just to make it difficult for myself."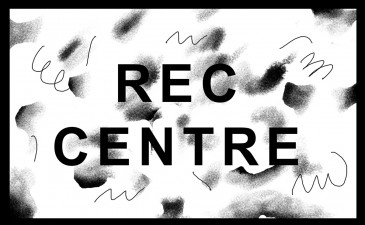 Hudson seems to make a habit of pushing himself. When writing, he becomes highly personal and observational of his surroundings. The lyrics of Monster of the Week are closely connected to moments of his life, including a trip to California, almost losing his small munsterlander, losing people he loved, and last year's high school reunion. "My 10-year high school reunion was fun. I got drunk and talked to lots of people who I hadn't thought about in a decade. Leading up to it, I worried a lot about what it symbolized. I'm scared of getting old, and my high school reunion reinforced that I'm not exactly young anymore. That fear inspired almost every song on the album — either directly or indirectly."
Monster of the Week is serious, personal, and addresses some fairly heavy themes, but Hudson also considers all his songs to be lighthearted in some way. "Every song has lines that make me laugh, or little jokes that are intended for a specific person. I like writing a lyric knowing that Jay, or my buddy Mike, might think it's funny."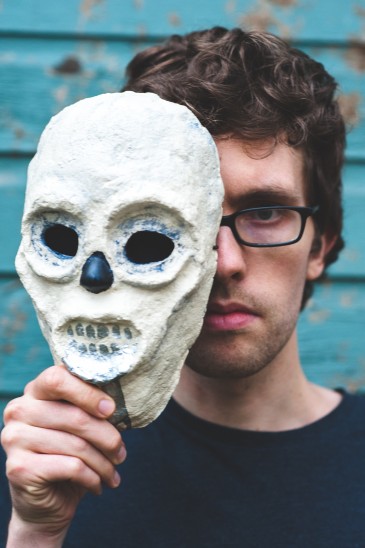 Although two years ago Hudson didn't even know how to play the piano, he worked painstakingly to create a keyboard-based album. "All the keyboard playing in this album is incredibly rudimentary … I'm relearning them and I can't believe how simple they are, but they were the limit of my ability then."
With a history of writing on guitar, it was a major departure for Hudson's writing process when learning how to write on the piano. "If I was just Alex Hudson, I'd be a guy with an acoustic guitar and a bunch of Dave Matthews covers … In two albums and an EP, there hasn't been a single acoustic guitar and that was very conscious." Hudson needed to work through and write nine or 10 songs before he began to feel comfortable and confident with his work.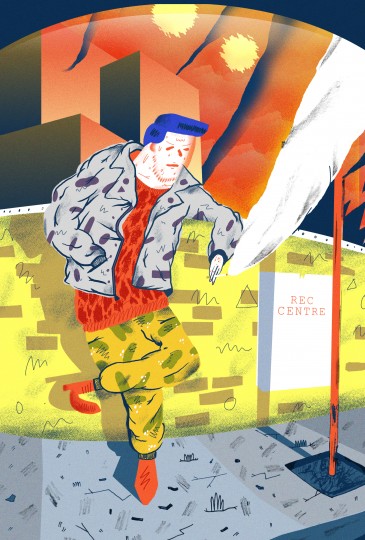 Exaggerated and ridiculous, Hudson melds the brash, futuristic qualities of shows like Fringe and The X-Files to his music; he enjoys the arcs common to fantastical shows, and how there's a new profligate character every week. "I like the idea of an episode that is totally self-contained, with a big build up and payoff. Then the slate would be wiped clean and you could start again with the next episode."
Hudson approached this album from the rhythm section up, compiling sounds on top of the bass and drum sounds and — although the keyboards are indeed surprisingly simple — they pull all of the elements together into a satisfying romp through a sci-fi soundscape.
Playing every instrument on the album except for drums "and the odd synth or bass here and there," Hudson would sit in small bursts and layer, slowly but surely. Each song is short and sweet; his articulate, storytelling lyrics have a certain movement to them. "The main thing about these songs is I don't want to get bored, which is why there aren't any third verses or third choruses. I don't want to write it and I don't think anyone would want to hear it." The only difference from the demos to the actual album is there are live drums played by Jay Arner, which is evident from the raw, almost crunchy synth sound.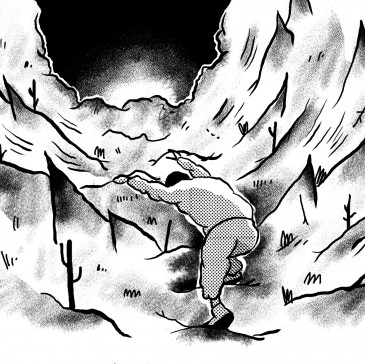 A journalist himself, Hudson met Arner after interviewing him and his band Fine Mist. They started to talk about recording music, ended up living in the same neighbourhood, and then inevitably collaborated with each other. "It became very tangled very quickly, and now I play in his band, and he helps me with my stuff."
It might not seem like it from his connections today, but Hudson wasn't always this entrenched in the Vancouver music scene. As a teen living on thenorth shore, he'd always thought that there was "something cool happening over that bridge" and didn't get involved with it until his early 20s. It was during this time that Hudson's old band played a show with Lotus Child and WordsOverMusic, protobands of The Zolas and Said the Whale. "I was in this band that I'm not going to name. It doesn't need to be named… we pressed 1000 CDs and then broke up a month later." These popular indie bands were his intro — and first experience of the Vancouver music community — not just as a musician, but as a music journalist. It excited him to witness and write about people he was a similar age to, people he knew, becoming successful.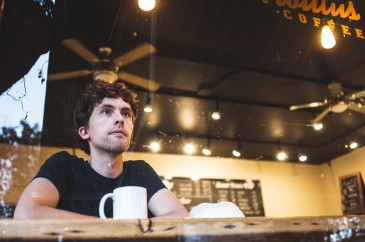 For now, Hudson is focussed on making good, compelling music and developing his sound through the mask of Rec Centre; he isn't really trying to become famous or making it big. Rec Centre will not be touring this album, as Hudson is content with where he is in his life. "Playing live shows feels like a lot of work and not as much payoff from the stress."
Rec Centre's clean, rhythmic sci-fi music makes the listener want to dance, instead of run, from the impending doom and horror of an alien invasion. A soundtrack to a backyard BBQ in a dystopian city, Monster of the Week is sprinkled with catchy hooks, driving bass, and the melancholic feel of time just slipping away.
Monster of the Week is available now on cassette and online via Rec Centre's Bandcamp.