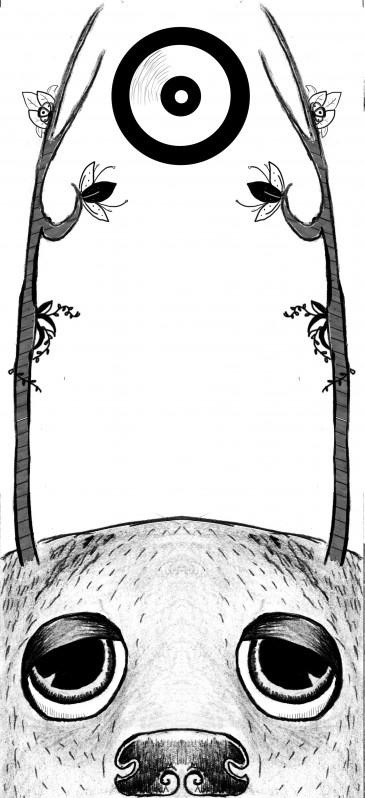 Discorder staff on their top albums of the year
Fraser Dobbs
Local: Beyond The Black Rainbow OST — Sinoia Caves
Watching the ludicrous art-house experiment that was 2010's Beyond The Black Rainbow was an interesting introduction to the work of local synth wizard Jeremy Schmidt, also of Black Mountain. The pulsating, analog-synth soundtrack was so good, it nearly justified its nearly four-year wait for a proper OST release. A paranoid, insidious and terribly infectious collection of digital instrumentation, it sits extraordinarily well even on its own thanks to Schmidt's near constant tinkering. If you can find a copy of the very limited vinyl run, it's well worth a buy.
Non-local: Ultimata II Massage — Tobacco
Really, there are at least a dozen excessively good records we should be thankful for in 2014, but Tobacco's latest is so bizarre it warrants special mention. Just watch the music video for the grimy "Streaker" and revel in Thomas Fec's latest dip into insanity. Detuned trashcan synths, the most disgusting drum machines, and a fantastically dark adolescent use of profanity make this album something overwhelmingly interesting.
Chloe Hoy
Local: Sweet Little Fantasy — Dominique Fricot
This Vancouver indie-folk artist never fails to impress with his soulful voice, powerful tunes, and crafty melodies to switch up listeners' moods throughout an album. I've yet to hear him perform live but this release was, dare I say, flawless?
Non-local: Losers & Kings — The Downtown Fiction
Without a surplus to spend on music this year, I mostly stuck to album previews and too many YouTube streams. (My physical copy collection hates me.) However, I did pick up this gem, whose rock-infused summertime pop songs kept me awake during long transit rides.
Natalie Hoy
Local: Flies & Lancaster — Alea Rae
My favourite local release of the year has to be Flies & Lancaster by Alea Rae. It's only a split single but the ambient folk trio has such an intriguing sound; the whimsical nature and underlying complexity of their material resonate with my fragile mind.
Non-local: Forever Halloween — The Maine
I've never fully warmed to the idea of album reissues, but The Maine can truly do no wrong. The five additional tracks on Forever Halloween are a fitting blend of the band's pop-rock origins, and the moody rock sound they possess today. It's a treat to see them evolve and earn continued success with every release.
Coleman Ingram
Local: Curse of the White Widow — Hoopsnake
I called this Squamish doom metal three-piece's debut my favorite local album in 2012 and they have done it again. Same harsh stoner/doom sound but less meandering and more straight for the jugular. Total devastation from start to finish.
Non-local: Lost in the Dream — The War on Drugs
No contest. Without a doubt, I've listened to this album more than any other this year and I felt emotionally attached to it almost immediately. I missed them at the Biltmore but caught both shows at the Rickshaw in August and they were outstanding. Beer commercial lead guitar for the win!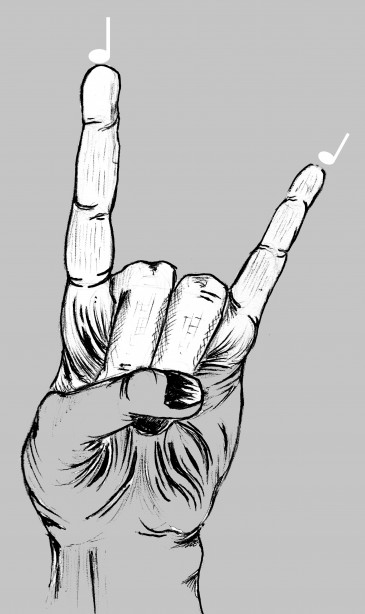 Erica Leiren
Local: The Enigmas Live! — The Enigmas
I saw The Enigmas at The Imperial last month and their moebius awesomeness reignited my excitement at their live DVD released earlier this year. Like a nuclear explosion of garage-riff fun, from the "danger ahead" cover art to the 18 killer cuts, you can dance all night to this one. It's the next best thing to being there — and if you were there, you may see yourself in the audience shots. (Sheilagh and Janis: that's you!)
Non-local: Slow Phaser — Nicole Atkins
I really loved Nicole Atkins' single "Girl You Look Amazing" off her album, Slow Phaser. The first time I heard it, I thought it was something new by Chrissie Hynde (and it's been stuck in my head ever since). What a voice! A great song to sing around the house or in the car on your way to a party!
James Olson
Local: S/T — Dead Soft
Not only an incredibly strong debut but a solid alternative rock record all around. Tracks like "Everything" and "Never Forever" are not only some of the best rock songs made by a local group this year, but they're some of the best rock songs made by any band this year periods. Dead Soft's debut succeeds at not only acknowledging their influences but by crafting a truly memorable body of work.
Non-local: Shelter — Alcest
I didn't know much about Alcest before engrossing myself in the breathtaking beauty of their fourth record. All I knew was that after one listen of the ethereal "Delivrance," I was hooked. Neige and company have completely shed their black metal trappings and the result is one of the most haunting and uplifting artistic statements of the year.
Max Wainwright
Local: S/T — Dead Soft
I love big guitar music, but none this year was bigger than Dead Soft's self-titled album. While mixing shades of all our favourite '90s bands simultaneously, those fuzz guitar choruses pack enough heat to fuel McConaughey's ship past the wormhole. To put it simply, I'll pick Vancouver's most ubiquitous band because in their hands, rock never sounded so disarmingly intimate while reaching the stars.
Non-local: Salad Days — Mac DeMarco
We've always known Mac DeMarco was a goofball. He's written this persona into his music from the start and Salad Days is no exception. (I still chuckle at the impish utterance of "shit" that introduces "Brother.") Though classic DeMarcoian moments like this are plentiful in Salad Days, they don't define it. With such thoughtful and well-written songs, Salad Days may even overshadow DeMarco's own persona.
Jasper Wrinch
Local: A Dada Plan is Free — Dada Plan
With the year drawing to an end, I can say with feigned confidence that the late September evening at the Media Club where Dada Plan opened for Ought was the musical highlight of my year. Their recent debut, A Dada Plan is Free, is a hazy modern masterpiece that easily takes the cake as my favourite local release.
Non-local: More Than Any Other Day — Ought
Ought's LP More Than Any Other Day sounds like it was taken straight out of the New York's CBGB and implanted firmly into the top spot for 2014.