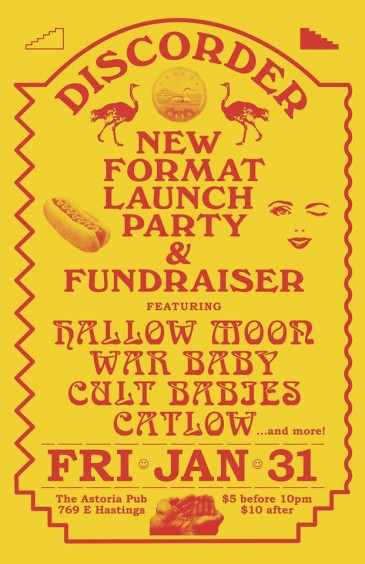 Come join us at the Astoria on January 31 as we celebrate the launch of our brand new redesign. It's been nearly four years since the magazine's last makeover and it's safe to say we made a great thing even greater.
We've stacked the evening with some great bands including War Baby, Catlow, Cult Babies, and our cover band for February: Hallow Moon.
Make sure you come before 10 p.m. for the $5 cover charge; after that, it's $10.