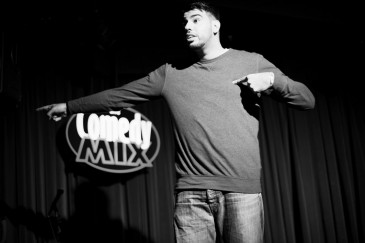 Vancouver stand-up Sunee Dhaliwal has four passions: basketball, coaching basketball, rap music, and comedy. For the first two, it helps that he's 6'5". But for comedy, it helps that Dhaliwal has a fluid energy to him, to be sparked by something, to declare a good side note to what's going on, or to treat you like a friend and say, "Hey, I shouldn't talk about this, but I'll tell you anyway. This is for you." And as a comic, that's how Dhaliwal got his roots, as the friend who told a good bit.

"The first time I saw comedy, I was watching a Chris Rock special," says Dhaliwal. "Chris Rock was talking about a 'Get Dick Free Card,' that if you cheat on your girlfriend and you stay with her, you essentially gave her a 'Get Dick Free Card,' because she has the right to cheat now. I remember that and I remember doing it back at school. I would always do that. I would always be influenced by him and then go back and do the bit to my friends at elementary school. Oh, and then get in trouble for saying it."
Growing up, Dhaliwal strove to find the joke, wherever it was and however he could tell it. It was exciting to evolve his sense of humour, discovering rhythm, a quick wit, and timing.
"I went to a birthday party in the third grade, and a girl asked if my mom cooks, because she liked East Indian food, and I said, 'Yeah, my mom cooks… that's why we eat out,' and I got a laugh for that and I thought, 'Okay, I get timing.'"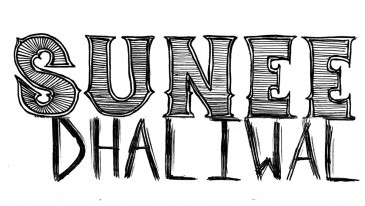 It's this kind of humour that Dhaliwal specializes in: real humour and real moments. Dhaliwal isn't the type to labour at a joke, racking his brain for hours thinking, "What's funny? Come on, dammit, think of something funny." He'll tell real-life stories, moments, and experiences that come naturally to him. Even his first stand-up joke was taken straight from real life.
"I was taking criminology in university and a professor said, 'Tell us a little about yourselves, so let's go around the room.' And it got to me and I said, 'I'm Sunee Dhaliwal… I'm East Indian but I can't grow facial hair. I mean, I can grow it but it comes in all patchy. I don't know how my sisters did it.' The class loved it, so I did it the first time I went up for stand-up."
One of Dhaliwal's signature bits is about his name and how "Sunee Dhaliwal" could be shortened to "Sunee D." I asked Dhaliwal how he realized his name was also a popular orange-flavoured beverage.
"I didn't have that moment because people had that moment for me. It was the sixth grade. SunnyD came out. In Abbotsford, they gave samples with the newspaper to launch the product. So the name "Sunee D" hit the ground running. Everyone was saying, 'Hey, SunnyD! Get it?' And I was like, 'Uh, yeah. I do.'"
"It was a quick and easy way for people to identify me. I think I started to do it subconsciously for comedy competitions. Comedy competitions are the worst thing ever. There's like 15 comics on a show and all the people just bring their friends and say, 'Hey, vote for me.' It's just who can bring the most friends. But it's so many people during the night. I mean, 15 comics, you don't remember who's who, so you can do a quick joke like, 'Oh, I can't be a rapper because my name is Sunee Dhaliwal. Sunee D,' and people laugh at that. And then they put down their friend, obviously, and then "that Sunee D guy" as second. So it's a cheap way to get noticed."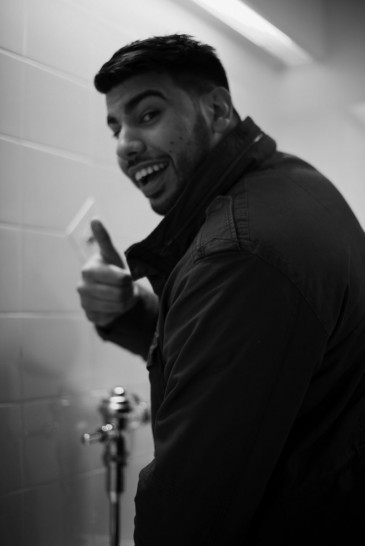 Even now, as an established comic, Dhaliwal still finds moments to put into his set. It helps when you go on the road and see how diverse being a road comic is.
"I start one of my jokes with, 'When you start touring, you don't get to pick where you get to go.' I didn't know that," says Dhaliwal. "You know, when Jay-Z gets to do a tour, he gets to pick. So I thought, yeah, let's do a tour. Toronto, LA, New York, yeah! And it's like, nope, you're doing Prince George, Williams Lake, and Castlegar. And I thought, 'What is this, the broken dreams tour?' So me and my friend are driving to Prince George for a show, eight-hour drive. We pull up into this hotel. It's called the PG Hotel. Worst hotel I've ever been to in my life… We go to check in and the hotel is attached to a cold beer and wine store. And that's where we had to check in. It's weird to go to a cold beer and wine store and say, 'Hi, Sunee Dhaliwal, here pursuing my dream.'"
From the third grade to life on the road, Sunee Dhaliwal is still mining his experiences for material. Maybe it comes easy to a man who initiates conversation so well, treating you like a friend he spent months on the road with, a man who just loves b-ball, Eazy-E, and a good laugh.
________________________
Dhaliwal will be headlining the Comedy Mix from December 19 to 21. He will also be emceeing a New Year's Eve stand-up show at the Comedy Mix on December 31, featuring Dino Archie, Ivan Decker, and Ben McGinnis.