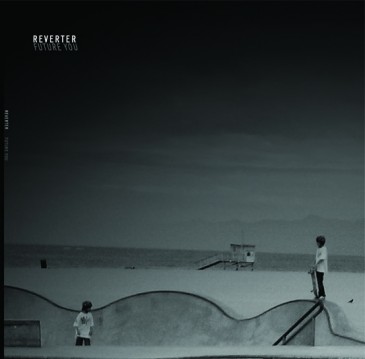 Beautifully disjointed and exceptionally unsettled, Future You mixes elements of math rock and post rock to create a rather magnetic experience. Kim Glennie and Patricia Kavanaugh create intricate and unconventional guitar smatterings alongside equally complex timings by drummer Barry Higginson.
Reverter's debut record is full of everything you would expect in a nerd rock record, and some things you wouldn't; the vocals and instrumentation are an exercise in contrast. Kavanaugh's delivery ranges from a smoky cabaret vibe to a punk aesthetic similar to that of Sleater-Kinney's Corin Tucker, except in a lower register. Her wails are often in the same pitch, which leaves the question of whether Kavanaugh is capable of explosive bellows completely unanswered.

While the vocals are raw and rough, the arrangements are tight and all of the unconventional riffs and rhythms line up like a complex, but solvable, math problem. The dichotomous relationship is not a problem, however. There seems to be just enough melody to keep your ears tuned in and the right amount of accessible musical patterns to keep your brain from hurting. In fact, on the album's self-titled finisher, the vocals are noticeably absent and sadly missed as the track meanders on for six minutes with an almost improvisational feel. Still pretty cool overall, but different from the rest of the tracks.
Overall, Future You is a consistent record. The album neither contains standouts nor are there any glaring problems. The opening "Tranny Song" sets the tone and pace immediately with elaborate guitar work and all of the other elements that make regular appearances throughout the album. Thirty-nine minutes later, and floating between layers of post-rock noise, math rock precision and purposeful un-refinement, it's as if you are still listening to the opening track. Future You is a pretty decent math rock attempt, but leaves me with the urge to pull out my Long Long Long records.