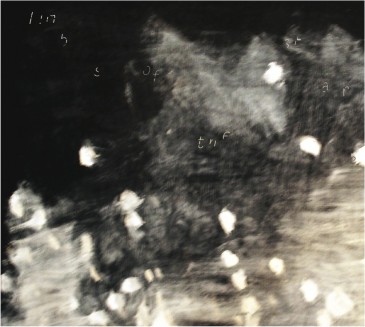 In the rousing world of post-rock, where sometimes spacey abstractions vie for seating amidst experimental musings and pensive avant-garde jazz, in the same sphere of crawling-builds-to-crescendo, is where you'll find Limbs of the Stars. This Vancouver trio, featuring members of Fond of Tigers, is newly minted with a debut LP that's a cool grab bag sure to strike a chord with enthusiasts of aseptic acts like Sigur Rós, Tortoise and Godspeed You! Black Emperor.

Songs like the eight-minute instrumental ambush of "Cosby," Limbs of the Stars don't seem so much interested in creating a template for hypnotic space rock, as much as carving their own cranny in these frequented, yet fantastical, shores.
There are some haunting and high-flown flashes throughout Heartwarmongering, an album title that is both cheeky and cryptic. Vocalist Stephen Lyons has a volatile mien, but he doesn't dominate anywhere, and seems happy to be buried in the haze a lot of the time. In "Film Song," for instance, his vocal-delivery is malleable and quietly sinister, allowing the cinematic quality of the track to kindle casually. In "Heartwarmongering No. 1," Shanto Acharia's cello acts as a sort of phantasmal force and Skye Brooks' drums fill in pale and prolonged spaces, as if to score a taut and terrifying giallo picture like a delicate Dario Argento (if there is such a thing).
The stars were once thought of as a link to the mysterious past, and believers seemed certain that our fates are written there. It's easy to speculate that ideas of prophecy and consolation may well be at the haunted heart of Limbs of the Stars, allowing for references of bygone traditions to be mixed-up with brave new expressions. It's challenging music for some, perhaps, as it sprawls in many mannered directions, but for the adventurous, Heartwarmongering offers up some shadow-shrouded riches.