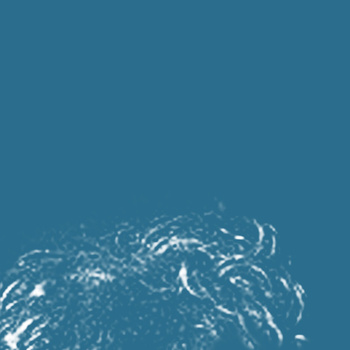 On Sutures' newest release, I Touch 1985, the Vancouver post-punk trio actually seem to reach back in time and touch 1985. The three tracks on this all-too-brief EP wouldn't sound out of place echoing through the smoke hazed chain link fences of Luv-A-Fair in the club's mid-'80s heyday.

Driven by a Peter Hook/Stephen Morris-style rhythm section, the dark pop of "Tsexy Tsunami" will have you doing the oblivious new wave shuffle, while the eerie high-pitched riffs and Luna Thunderblanket's haunting vocals on "Fucked By A Ghost" will send a pleasant chill up your spine. The goth/surf finale "The Thrills of Night Swimming," meanwhile, will make you feel like you are taking a moonlit dip in English Bay while the legendary ghost of the drowned pilot watches quietly from the beach.
Right down to its production style, I Touch 1985 sounds like it could have been made 26 years ago, proving that Sutures could just as easily fit on a bill with Bauhaus as they could with con- temporary Danish new wave punks IceAge.