In this contemporary context, Indigenous people face the slow song of ongoing colonization, as well as residual intergenerational trauma, and the relentless journey to recovery and reconciliation. Through the embers and ashes of adversity, we find beautiful minds, kind yet powerful bodies, and resilient souls; human beings who have given back to the world in the form of song, dance, artwork, storytelling, and a wide range of brave contributions and talented displays.
Unceded Airwaves is a weekly radio program by CiTR 101.9FM's Indigenous Collective. Our loose mandate is to discuss Indigenous issues, current events and entertainment with our weekly airtime. Indigenous issues have been that of a silent struggle for over four hundred years. Unceded Airwaves aims to be an accessible resource, providing an opportunity for Indigenous voices to be heard, and for that silence to be broken.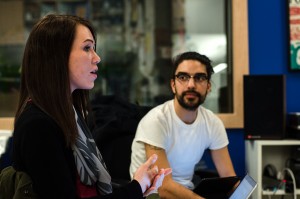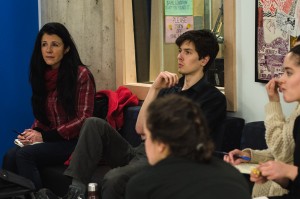 We feature diverse narratives: from the personal experience of Robert Nahanee of the Squamish Nation talking about National Aboriginal Veterans Day (S2E5) to the funny story of how Blake Desjarlais tried to feed Santa's reindeer on the Fishing Lake Metis Settlement (S2E9). On February 20, the Indigenous Collective is planning an Indigenous Futurisms episode, where we will critique the film Rogue One: A Star Wars Story from a decolonizing perspective.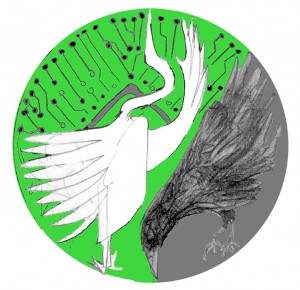 We reaffirm our intention every week: that this program is committed to centering the voices of Indigenous people by creating narratives that empower our stories. These shows are student led, with indigenous voices at the centre of discussion. Due to assimilative practices, Indigenous tribes and nations have not always been afforded the ability to harvest, trade, exercise traditions or languages. Access to media, including print, radio, and television, have played a significant role in the preservation and revitalization of many oral teachings which are utilized today. Our collective at CiTR was conceived in the year of 2015, and this is why Unceded Airwaves is so important: we have created two seasons worth of feather decorated deliverance.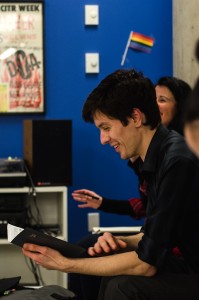 The necessity for centering Indigenous voices is evident through the layout of our past shows. Last October, on the topic of cultural appropriation during Halloween, the show invited its first Indigenous student panel of the season to speak of the issue. On the issue of the impact of the Nathan E. Stewart diesel spill for the Heiltsuk livelihood, the show interviewed Jess Housty, a Heiltsuk citizen, community organizer and elected politician chairing the lands portfolio and co-chairing the youth portfolio for the Heiltsuk Nation (S2E2). These important programs would not be made possible without the collaboration of our Indigenous Collective members.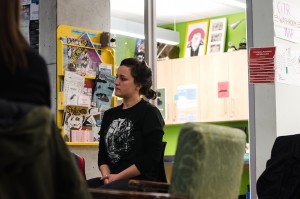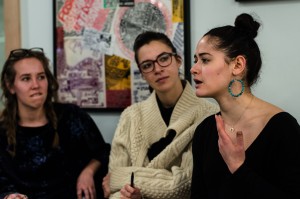 In addition to interviews, we broadcast a diverse array of Indigenous artists with a fresh playlist every week. Some of our favourites include Dani and Lizzy, DJ Shub, Mob Bounce, JB The First Lady, Blue Moon Marquee, Mourning Coup, Cris Derkson, David Morin, Saltwater Hank (and the list goes on). (Send us your favourite Indigenous artists using the hashtag #UncededMusic and we'll do our best to get it on the air.)
We're always looking to hear from our listeners about what you're up to, so share your knowledge. Send us the events you're attending or promoting, and we'll help get the word out.
x
You can reach Unceded Airwaves on social media, through Twitter and Facebook at @uncededairwaves. We also podcast our show on citr.ca/radio/unceded-airwaves, or tune in live on 101.9FM Mondays 11-12pm.