Whether by design or coincidence, there was a distinct synthy-ness to the acts playing the first round of Shindig 33's semi-finals. The still-futuristic (even in 2017!) sheen of keyboards and electronic beats were a stark contrast with the jazz age ambience of Pat's Pub, all brick and smatterings of neon on the walls, with brass street lamps bookending the venue's dance floor.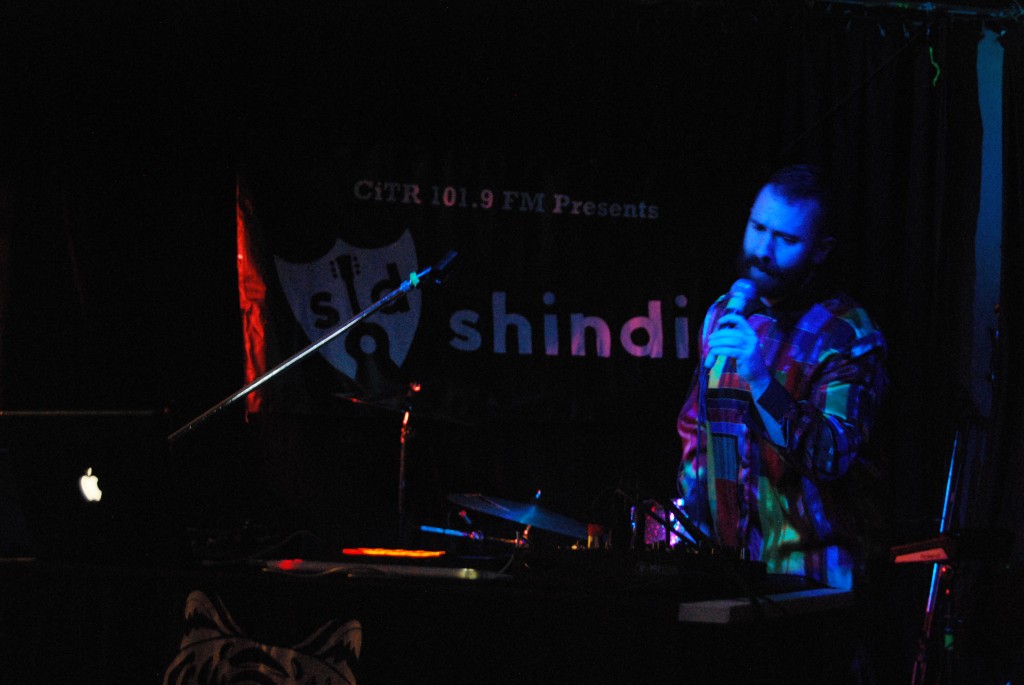 The first two acts of the night made absolutely sure that said dance floor was being used. Devours — a.k.a. Jeff Cancade — started the night with his brand of smart, sexy dance-pop: a little bit Depeche Mode, a little bit PC Music, with nods to the classical, the choral, and the saccharine here and there.
Playing a set largely composed of tracks off of Late Bloomer, Devours mostly didn't disappoint, save for the vocals, whose lushness on the album didn't translate to the live setting at Pat's. Once its title track came through, though, Devours' set vindicated itself in the audience's eyes, setting the stage for kindred spirit Mark Mills to follow up with even more singing and dancing.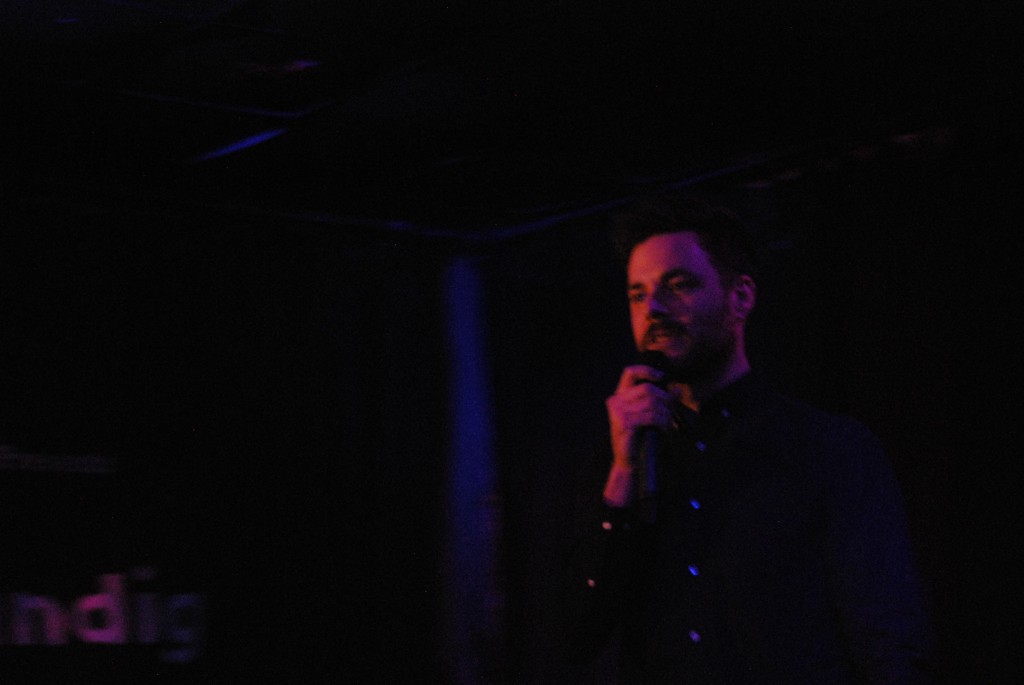 Mills's set was wholly oriented toward his vocals; his entire performance set to backup tracks on his iPhone. It was the night's biggest hit, no doubt owing to Mills' powerful voice, dance moves and general air of enthusiasm — he once quipped that he wanted to "win this band contest" in the middle of a particularly throbbing song. The audience expressed their appreciation with near-constant dancing. Deep into Mills' set, I was getting down and mouthing the lyrics as if I had put his album on repeat for the past week alongside Devours' (for research purposes, of course.)
It was the final moments of Mills' set, however, that secured his place as star of the night. First, Mills covered Drake's "Back to Back" in what was almost certainly a deliberate touch of playfulness in song choice, given his surname — "Back to Back" is a diss track targeted at a certain Meek Mill.
He then closed off his set with "Bank Account," a sassy, funky number of his which he dedicated (in a way) to a past audience member who had drunkenly pawed at him, only to stick her fingers directly into his "butthole." But Mills also had something important to say, aside from the (admittedly) funny story: the importance of enthusiastic consent, highlighted in the song's refrain: "It's my bank account / Only I can take that money out."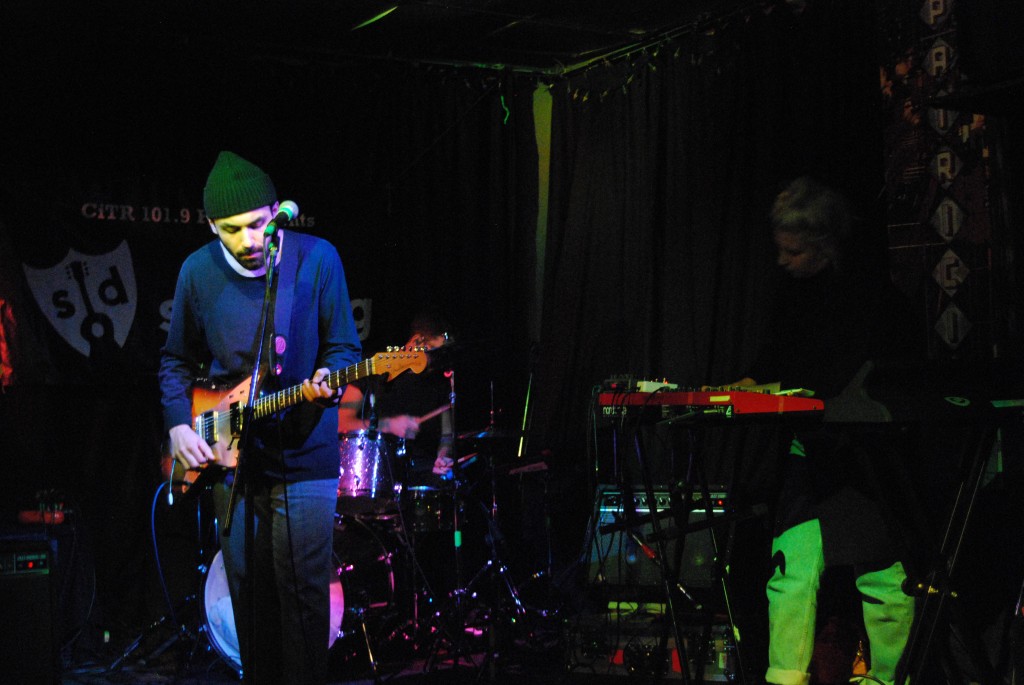 With that many points to his credit, it was no wonder that Mills won the semi-final round that night. Though the contest had indeed been decided after Mills, the last act — ambient post-rockers Prison Hair — was every bit as strong in its own way.
"We'll continue the fun in a slower way… we're going to go on a trip together," the band's frontman said as they started their set, after a Jokes for Beer segment that was curiously devoid of jokes, save for someone's twist on the classic 'Frayed Knot' joke. Instead, there was a steady stream of facts of varying fun-ness and an untaken offer to discuss New Year's resolutions. As I left Pat's Pub, what little I could hear of Prison Hair seemed a fitting soundtrack as I headed out into the night, homeward bound.