Interviewing Milk is like trying to keep up an incredibly hyper, sugar crazed elementary school kid with four separate brains thinking about Kraft Singles, energy drinks, missing toes, and Peperami sticks. This entertaining intensity is discordant with their mellow and introspective new album Late Bloomer, which showcases a very different Milk. Discorder sat down with Thomas James (vocals and guitar), Akanée Rose (drums), Evan McDowell (bass), and Alex Smith (guitar), to talk about Milk's transition from Watermelon, elements of their new release Late Bloomer, and future tour plans.

Late Bloomer is a laid back exploration into the past — growing up, or not so much. Milk produces music that is emotionally literate, and incredibly genuine. Short and sweet, Milk has made a conscious decision to move away from effects, and showcase each instrument clearly throughout their music. James owns up to "whatever weird sounds come out of [his] face," which is what made me fall in love with the record. This could be because most of the elements of Late Bloomer are nostalgic, influenced by different spectrums of music, from Kurt Cobain to Jim Sullivan. Recently, James has started hunting down weird outsider folk to reference.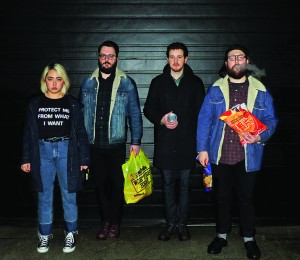 Some might recognize names from this line-up as members of the band Watermelon, a group that was doing quite well until they mysteriously disappeared. The transition from Watermelon was not a hard one, and though it was a swift change, it was also a reasonable one. James explains he just wanted a change. "Watermelon was working on an album [which] we worked on way too much and way too long, sporadically." A recording process filled with problems, such as having to move recording locations; eventually James just stopped liking the process, never put the album out, and starting a new band. Rose, also a past member of Watermelon adds, "I think it was the combination of a lot of things though. We had band member changes, and we were pretty tired of the album".
Sink into an empty mode / I feel so obscured / I don't want to feel well / I don't want to be cured.
Taking a lead on most writing and musical decisions on the album, James' voice is definitely an influential part of what makes Late Bloomer sing. Although claiming to feel goofy and compensating by not taking himself too seriously, James is also trying to articulate images that he finds compelling, and distinctive: "I think it's important that some kind of personality comes across. I think the best pop music is designed to give you a sense of the person, or who they want you to think they are. I like to think that I'm just being honest, but that's never been true of anybody."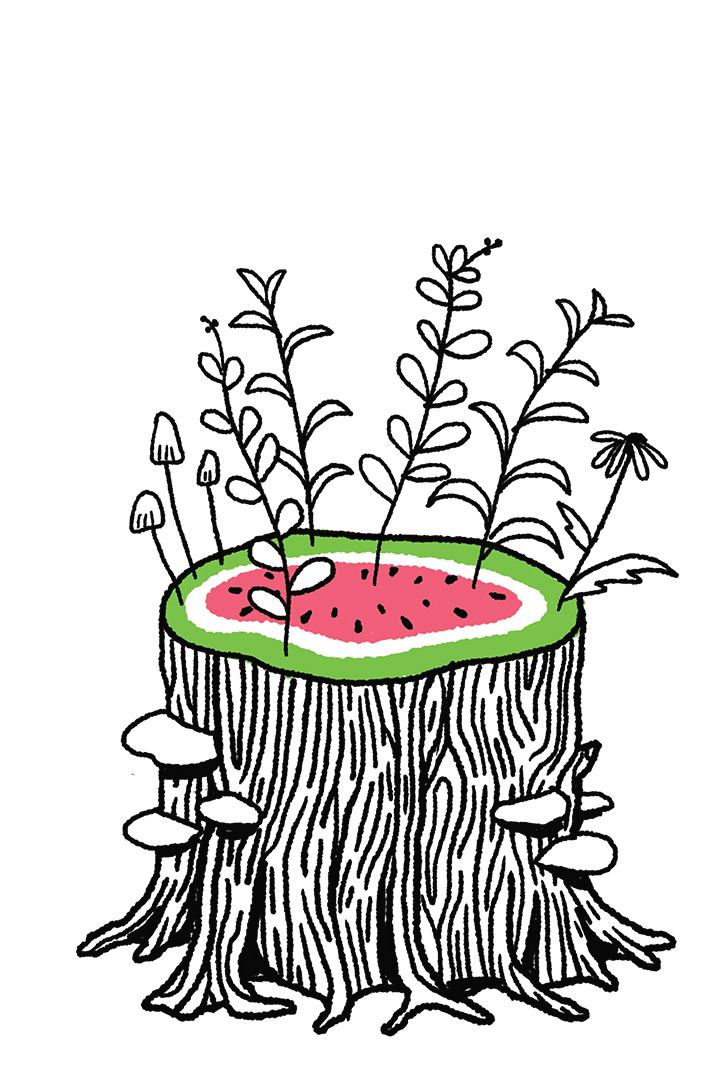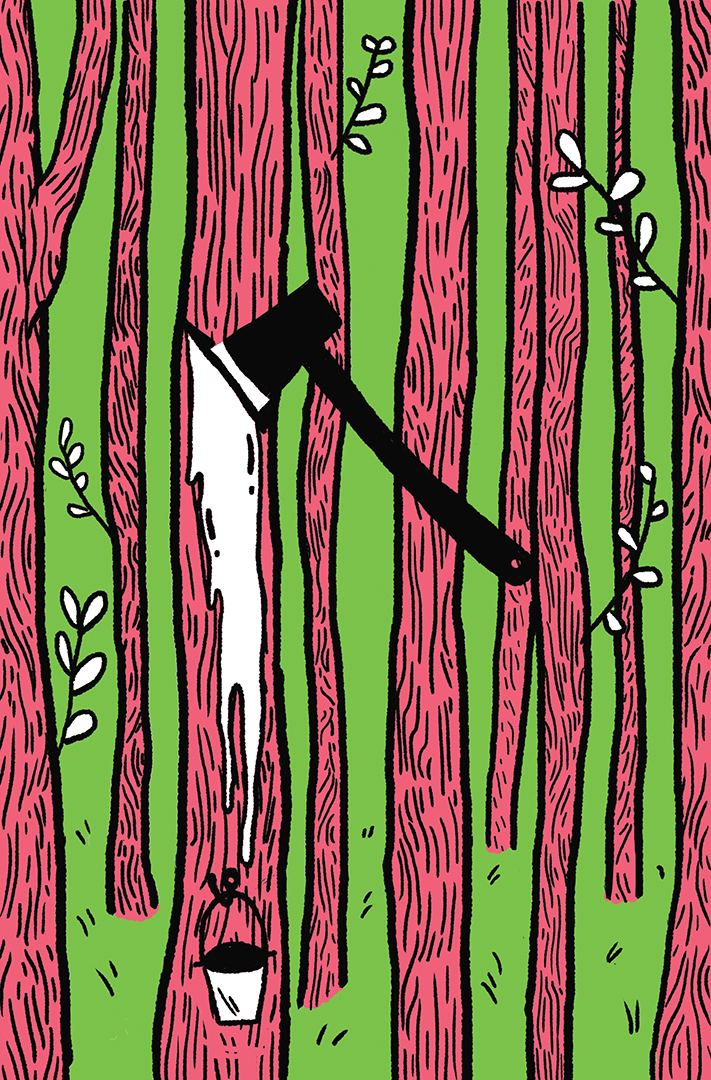 "There is something weird about feeling totally connected to [an] image of myself that is a child," says James. The cover art reflects Late Bloomer's sound. James is confused about where all his time went, guessing that procrastination has something to do with it. The cover is of a young James sitting on a swing set, blurry and double exposed, looking slightly sick and eyes half closed.
When I ask James if he had thought he would have grown out of his internal, weird high school self, he replies, "I don't think anyone who is 15 years old and considers themselves a punk thinks that they are going to grow out of it. You're like 'This is my life, I'm being real, real authentic.' And then you turn into a weird, pseudo-yuppy, and that's how life goes." Rose agrees, adding, "drinking craft beer and talking about your kitchen renovations."
The late release of Late Bloomer  was not a big deal to Milk, as they were just excited with the success of their release party and completion of the album. The Redgate release January 15 was also a community experiment, trying to bend the stiff genre borders of Vancouver successfully by bringing a mix of popular DJs and bands. Although the show did not end up like a highschool dance floor, the result was an oddly empty dancefloor after the bands played. Though it sucked that there wasn't more interest in the other elements of the concert, Rose admits, "it was nice to put on a bill [with bands in it] that people had come for, which hasn't been happening in the past year or so in Vancouver." McDowell agrees, "and also to not have a room full of people that know or recognise you."
Putting the disastrous Watermelon tour in the past, and glowing with present success, plans to tour are definitely in Milk's future. Although they don't really have anything on the books, as of yet, there will be ASAP, planning to hit the road sometime in June 2016.
x
Milk's next show is February 4 at Horses Records with the Seattle band, Versing. To listen and purchase Late Bloomer visit milkmilkmilk.bandcamp.com.