"No one's ever going to name their label Kingfisher Bluez, are they? Except for me, I guess. I don't know any better," says Tim Clapp, though he obviously has some idea about what he's doing. He's clever. Enough to choose a name he didn't think would need to be formally registered for $150. Owner, operator and mastermind behind one of Vancouver's most prolific independent record labels, Kingfisher Bluez, Clapp has managed to build up an impressive, yet welcoming institution within the Vancouver music scene.
Inviting Discorder into his camperized Ford Econoline to cruise across the city, Clapp explains what it's like to run a record label, and how he's managed to release music for an astonishing number of artists in Vancouver.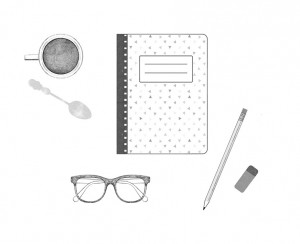 Sitting in the driver's seat, Clapp describes how he first got started releasing music: "I moved to Vancouver nine years ago, and I thought the music scene was so hard to break into." But when he started the label, he found that he could provide a highly desirable service to musicians in the city. "People embraced it right away. I think at the time there was a real lack of people supporting younger, up-and-coming artists." In order to get up and running, Clapp turned to his friends for advice and assistance. He remembers, "I just sort of asked around the people that I knew." With help from Ryan Dyck, the man behind Hockey Dad Records, Kingfisher Bluez began pressing records in 2011. "If I ever get the FACTOR grant," explains Clapp, "I've got to peel off a couple bills for him right away."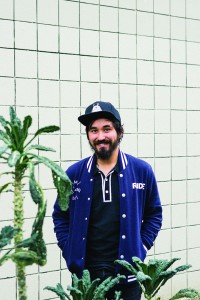 And while many artists have released music through Kingfisher Bluez, Clapp also uses the label to put out his own records under the name Tim the Mute. "It's a good way to trick people into listening to my band, I guess." Having put out several of his own records, Clapp knows that musicians are in it "because they need to make music … They wake up and breath their next project. I definitely understand that."
Kingfisher Bluez is an outlet for musicians to distribute their creations, not necessarily an avenue to make a fortune. "I know there's no money in it," says Clapp. "I think the most I've ever been paid for a Tim the Mute show was $60. There's three people in my band, so I made a hard $20."
With music, and not money, being the motivating factor in the label, artists have to have something special to be a part of Kingfisher Bluez. "There's a lot of bands that are great and boring, and that's just not for me," he explains. "I'm more interested in working with people who I think are great people, who are making music with the right motivations."
Whether it be artists asking him for help in releasing music, or tracking down bands he wants to work with, Clapp has no trouble keeping busy releasing music.
In addition to the long list of LPs and EPs put out by the label, Kingfisher Bluez also has a singles club, a monthly 7" record featuring various artists on the label's roster. "If you're ambitious enough to start a DIY label, then you probably want to do a singles club," says Clapp.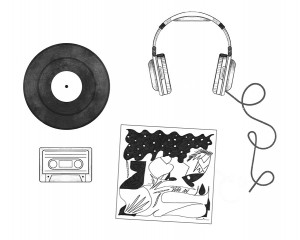 "It takes so long to get the records out that I can't do it every year. I have to do it every two years," he says. Even with a 6-8 month waiting period at some factories, Kingfisher Bluez still manages to pump out vinyl at a feverish pace. "There's lots of music that I like," says Clapp, and therefore lots of music to release.  
Kingfisher Bluez has put out records for Xiu Xiu, Dada Plan, Needles//Pins, Love Cuts, B-Lines, White Poppy, Dead Soft, OK Vancouver OK, and Holy Hum, just to name a few. According to Clapp, "there's about 93 vinyl releases, including the stuff that's just about to come out."
And with the label's prolific musical output, it's no surprise that Kingfisher Bluez finally takes its place among Discorder's very own Homegrown Labels. "Every month I open Discorder to see if I've been featured as a Homegrown Label, and finally I get the chance. It's fantastic. It feels as good as I thought it would," says Clapp. "Hopefully you guys have got a good photo of me."
x
For more information on upcoming releases through Kingfisher Bluez, or to browse their online store visit kingfisherbluez.com, and follow the label on social media.