This was my first fashion show. For some reason it hadn't crossed my mind that people would be, well, fashionable. In a city with a reputation for bland fashion, I was mesmerized by the people around me, wearing clothing that looked like it should be on display at a modern art museum. I was instantly intrigued, despite feeling horribly underdressed.
As I made my way into the Fox, I was impressed by the size of the crowd, and the setup of the event. What The Fuck Are They Doing? is a collective of artists who have taken it upon themselves to create more spaces for artists to showcase their work, stemming from a lack of such events in the city. The event encompassed a broad range of mediums, including fashion, visual art, print work and music.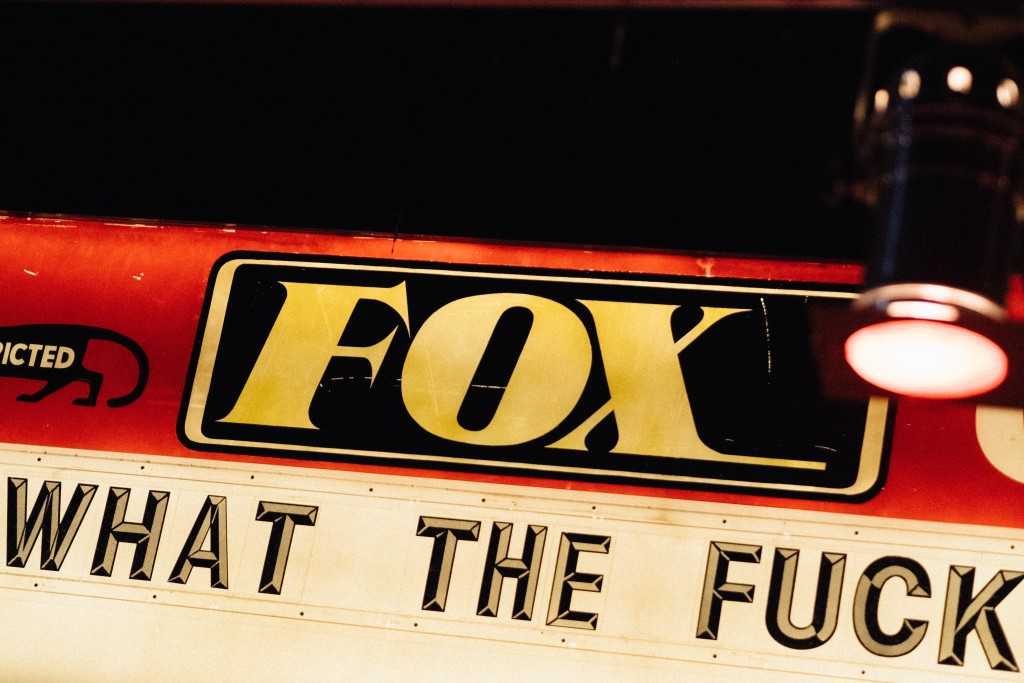 The fashion show started an hour late. According to the host (who was donning a long kilt-like skirt and what seemed like a million jackets, even though it was warm and crowded inside), the late start was because there were so many people waiting outside to get in. When the fashion show began I had a prime spot in the upper balcony. There were five designers and I appreciated the range of experience among them — this was one designer's first runway, while the headliner had shown at Tokyo Fashion Week. The first two, Jared Kotyk and Not Dead Yet, had a dark, androgynous looks to their design. While Kotyk's pieces were slightly more minimalist, Not Yet Dead's collection was memorable for its experimentation — one of the models wore what appeared to be a tarp, but still managed to look right out of The Matrix.
In contrast, King of Hearts, Ripley Freedom and Lillz Killz, were colourful and punchy. The collection of UK-born King of Hearts had groovy, '60s undertones, while Ripley's took on a multimedia approach, as the designer painted directly onto the clothing. Lillz Killz was the standout of the night, showcasing their "Profanity" collection. Their looks were defined by chunky pieces of fabrics, a variety of angular shapes and bold, primary colours..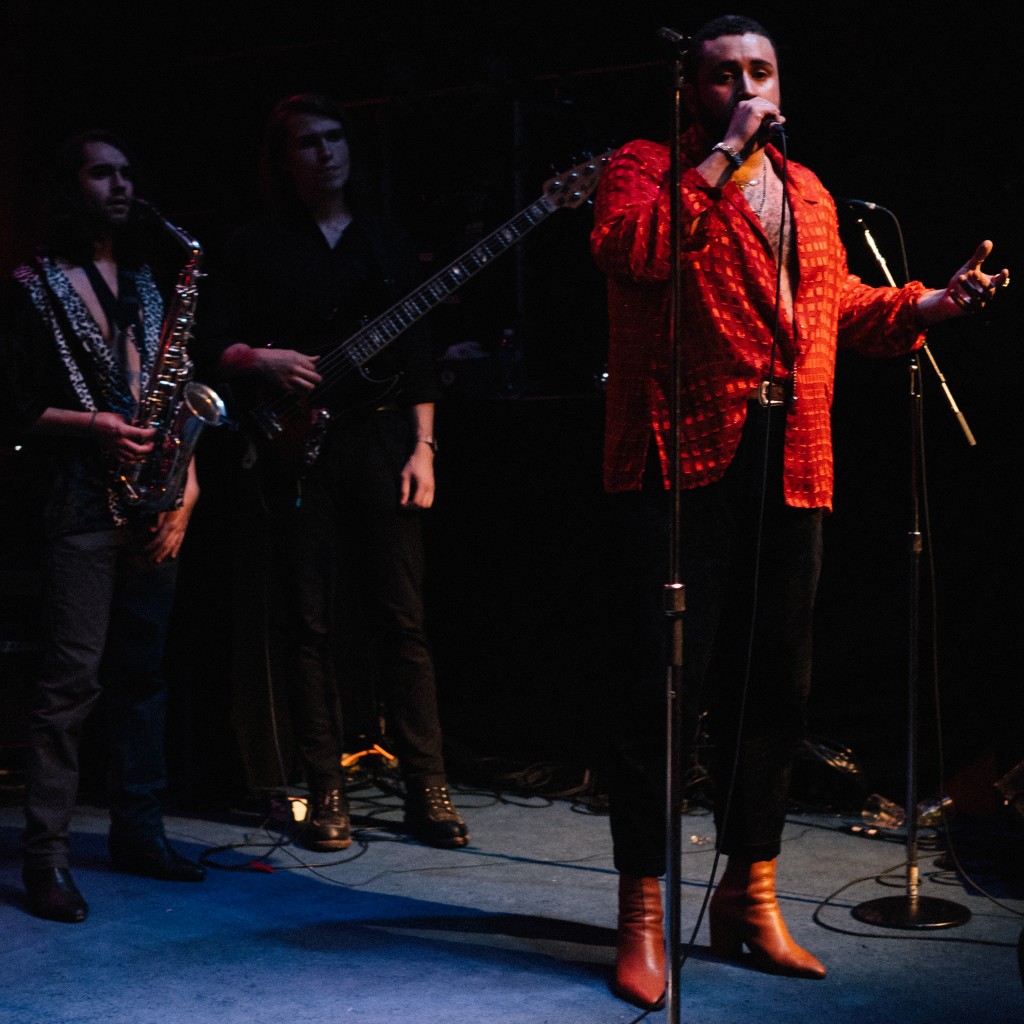 After the fashion, there was live music. Electric Sex Panther was the first band on, and their aesthetic fit the name perfectly. The lead singer was sporting a sheer red button-up shirt that was completely buttoned-down and swanky high-heeled leather boots. Their eclectic sounds were a perfect for getting the crowd moving after the fashion show. With a fusion of R&B, funk and hip hop, Electric Sex Panther enticed the room with their dance moves and saxophone instrumentals. They even played a cover of TLC's "Waterfalls."
Unfortunately, Chillrose Place, a five-member hip hop group, was a weak follow up to Electric Sex Panther. Their smooth flows and stage presence were weighed down by relatively unimaginative beats. Despite a strong energy and look — one of them had an amazing leather jacket with cow print on the shoulders — their outfits couldn't save the show, and the crowd slowly trickled out during their performance.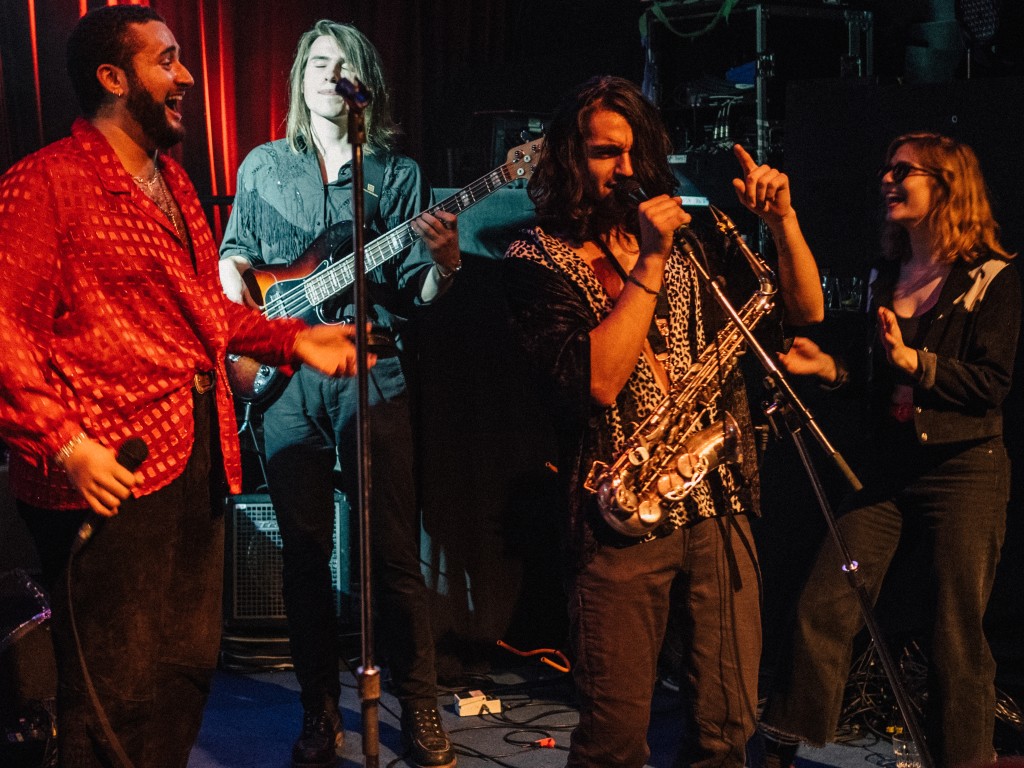 The remaining crowd returned for the final two acts of the night, house DJ Nomad Black and EDM artist Avstin James. Nomad Black was my personal favourite of the night, as their style was very much what you find in a Berlin warehouse — it was exactly what I wanted to hear after a fashion show. The range of acts was refreshing.
It's rare to find such an eclectic mix of art in one space, and it's equally rare to find such a strong turnout on a Wednesday night in this city. If you're someone who routinely complains that Vancouver is so boring, supporting artists who are striving to change that narrative is critical, and What The Fuck Are They Doing? is very much worth supporting.