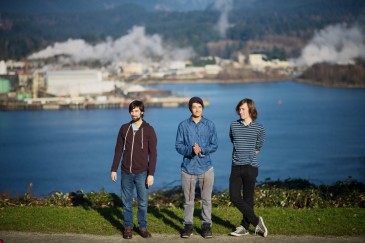 If you aren't up on the "space folk" music scene, the name Redrick Sultan likely won't sound familiar. A shame, considering the amount of passion guitarist Spencer Hargreaves and bassist Noah Jordan are able to exude in less than an hour's conversation.
Redrick Sultan is an ensemble that deserves every piece of recognition it has, and all the recognition it should be getting. Amidst a smorgasbord of bacon, eggs, coffee, and thick chocolate milkshakes, Jordan and Hargreaves explain the changes Redrick has undergone since their last album two years ago — and what the future holds for one of Vancouver's most unique local acts.
At the top of the heap, the paramount shift Redrick Sultan has undergone is a substantial change in their lineup. Moving away from what was oftentimes a quintet, the loss of several members and introduction of a new drummer, Sean Mitchell, has solidified the group as a full-time trio.

"It almost took a while before we realized how much of a different thing it was. It started making less and less sense to be playing [our old songs], and we were realizing more that we were actually starting a new project," Jordan remarks. "[The band] has stabilized with the three of us; we're all on the same page and we work really well together."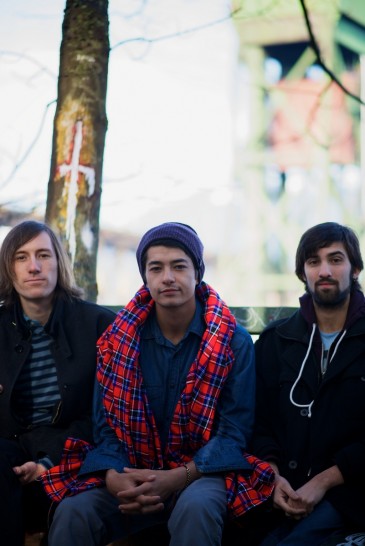 Aside from the physical transformation, Redrick Sultan has also experienced a change from their previous sense of musical wackiness. As Hargreaves notes, "We were a lot goofier and sillier before, and not to say [we aren't] still that way in some regards, but by our own growth and by just hanging out with [Sean], the band has changed a lot."
That isn't to say that fans of the band's earlier work should resign to thinking the group will no longer be making eccentric music — Jordan is quick to note that the new material still possesses much of the same sense of fun from the previous albums, while at the same time being more focused on making great music and less on their former buffoonery.
"There's still lots of jokes. It's not necessarily the same kind of joke as 'Dinosaurs' or like some of the songs on the first album when we were super ridiculous, but there's still a definite sense of playfulness."
However, Redrick Sultan is far from being done with experimentation. On the subject of "equal temperaments" (a different way to approach the structure of an octave) and how they're using them in their music, Hargreaves and Jordan speak with resounding passion; you half expect them to have baby photos of their guitars on hand just in case of discussions like this.
"It has to do with mass production. Before pianos and guitars became mass-produced, the study of tuning was a very real thing," says Jordan, and Hargreaves is quick to add his own insight on the subject: "The point of being in tune, right now, in today's music culture, is ignorant of what actually is in tune… Being in tune is not a standard," he declares. "Growing up… I've encountered people [who think] there's a certain protocol to the way you live your life, or that you have to do 'a' and 'b' in a certain way. But with music being a primary interest of mine, and as sort of a metaphor for life in general, [equal temperaments] are a kind of proof that there's not a certain way you have to do things, or that maybe we're looking at life the wrong way."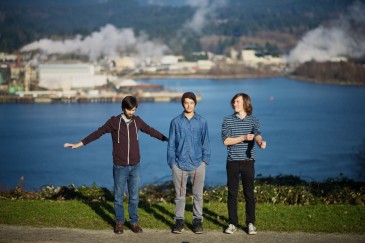 While Jordan and Hargreaves acknowledge that their original plan was to plunge headfirst into the studio at the start of this year, they realized that the group, in its new format, needed more time to settle into itself before they felt ready to produce something full-length.
"The first album [Redrick Sultan], we'd have skeletons of songs that we'd just jam around on. With the second album [Trolling for Answers] we wanted [to write songs], but we hadn't really written songs before, and every song was kind of an undeveloped idea. On this project, it was taking that further, and incorporating the different guitar tunings, so now the songs are much more developed."
With that in mind, it seems that their upcoming tour through the United States is a great alternative. Traversing first down the West Coast and then up through the Midwest, Redrick Sultan begins their voyage on February 7, punctuated with the release of a new promotional EP on February 4 to help kick things off.
However, those eager to get their hands on a physical copy of the five-track release will only have the opportunity to do so while the band is on the road. The self-titled EP is currently slated to be a tour exclusive, but can also be purchased online as a digital download from Redrick's website.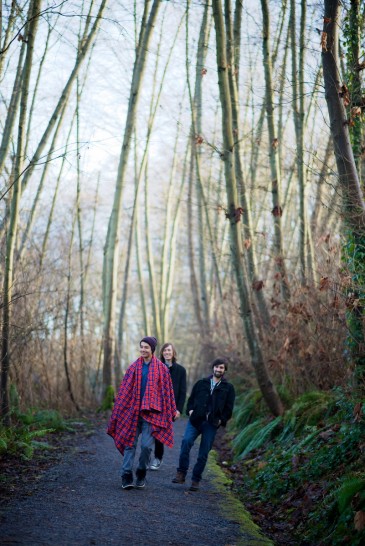 With such easy introspection, and a clear sense of what the trio hopes to accomplish, it's evident that the gentlemen behind Redrick Sultan have evolved along with their work.
By the time their new album drops next fall, here's hoping that evolution will continue to lead Redrick Sultan on their quest of experimenting with the ever-changing face of music.