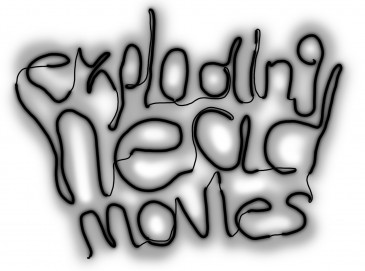 In its biography, Exploding Head Movies claims to explore the music of cinema to "encompass composers, genres, and other categories, but all in the name of discovery and ironclad whimsy." Apparently, when you take your whimsy as seriously as the show's creator, Gary A. Korhonen (a.k.a. GAK), it must be well armoured. I sat down with GAK to mine his extensive knowledge of film, music, and forgotten Vancouver soundtracks.
What is Exploding Head Movies?
It's a pretty playful show. There's a lot of space for things just to happen. People often assume it's going to be structured soundtracks all the time, but I like the idea of a little flexibility. If you can surprise someone, introduce them to something new, and show them how it connects to something they are more familiar with, then you can open up their ears in that way. It's really a type of premeditated chaos.


XHM #186 – "Fragments of cold fingers" (2013 October 07) by Exploding Head Movies on Mixcloud
How did the show get started?
It came about when I first moved to Vancouver. I'd been working in Tokyo for quite some time, and Vancouver was the first place I'd moved to where I didn't have a job or any planned commitments. I'd always wanted to do radio, and had listened to CiTR often before, so I thought I'd see if I was up for it. Soon it became a case of looking at the music library I had and looking at what was available at the station, and asking myself what I could contribute. I listen to a fair amount of soundtracks, and I only knew of a couple other shows like this, so I thought I'd do it. I wanted to explore any sounds that were in that atmospheric or cinematic vein and potentially create a "soundtrack to be." The whole show can be a soundtrack to a film that's running through your mind or something that can annotate the way you are living.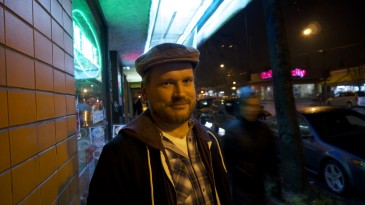 With a show focused on cinematic tunes, how do you take a local approach?
It's a hard angle to pursue because a lot of soundtrack stuff is in Hollywood, but there are actually a lot of people in the video game world in Vancouver who work on composing. That's a pretty extensive industry for music in Vancouver. But there are musicians doing it, and Vancouver has a long history in the film world, although a lot of it isn't documented well. There's a great film that used to air on VH1 called Ladies and Gentlemen, the Fabulous Stains. It was filmed in Vancouver, and had one of the guys from the Clash and a couple of the Sex Pistols in it. A lot of the history behind it has disappeared, because the show bombed; in terms of film and music in Vancouver, it's important.
As movies have changed over time, how have soundtracks? Are individual composers still important, or is there more sourcing of individual songs?
I think the idea of sourcing songs as opposed to having a specific composer has always existed. Even old films like Casablanca and the song "As Time Goes By"; that song had been floating around 10 years before they used it in the film, and it only really became a part of the cultural dialogue once they did. But there's also the idea of moving away from the studio system to more independent productions. When synthesizers got small you could have your own orchestra in one keyboard, and that really changed the way a lot of people composed. That bedroom aesthetic slowly started creeping in. You get artists like John Carpenter who not only directed, wrote, and edited his films, he also would provide simple synth lines for them. So yes, there is a lot of recycling, but there are always different evolutions in effect.
What are the benefits of broadcasting from CiTR?
We have the flexibility of being a non-mainstream campus community radio station. We can really get wacky, and you can have a show that's always changing. So I like the idea of all those random noisy bits and even the mistakes. I did a Joy Division profile a few years back, and played one of the songs at the wrong speed. I realized afterwards that Ian Curtis sounded like a Chipmunk.
What are your future plans for Exploding Head Movies?
Something I've yet to do is a proper show with songs from musicals. But instead of talking about the songs you've just played, the show becomes a semi-musical itself. A musical about musicals. I'd also like to tie more into the UBC community and work with the UBC Film Society and the Drama Club. I want to do an on-air radio drama… I've got a lot of lofty ideas to tackle.
____________________
Tune in to Exploding Head Movies on Mondays from 7 to 9 p.m. on CiTR.