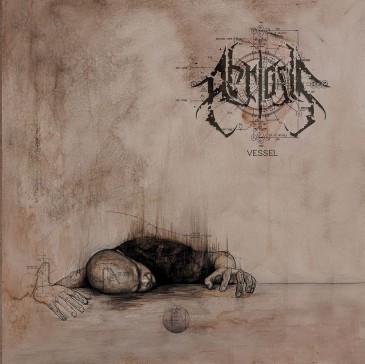 The first impression one gets from "Crypsis," the opening track of Abriosis' new EP, Vessel, is of utter aggression: blast beats, fast and high-pitched riffs, growls, and screams relentlessly plundering one's face. The originality of the sound is not a strong aspect here – technical death metal with a bit of modern grindcore – we are in familiar territory; but the combination of technical virtuosity, some weirdness and, violence didn't leave me unmoved.

Years ago we would have been baffled by the fact that whoever was in charge of mic duties was not male, but by now Arch Enemy's Angela Gossow sort of killed it (more gored, eviscerated and spit on the remains). That is not to say that Alxs Ness doesn't display talent. She even teaches talent with her now-famous youtube metal vocal tutorials! Where have the days of Doro and Pat Benatar gone? Anyhow, she can probably take down an army of lumberjacks in a vocal contest and she sure is a strong addition to the band (she joined late 2011, formerly of Without Mercy).
Still, something seems missing by the end of the 20-minute EP. I enjoyed some moments but I feel like the band tried too hard to cram in too many things. The production is a bit strange at times and some guitar work is almost annoyingly sour. I prefer my death metal strong and powerful. That, combined with the vocals, and the slower sections in the songwriting, at some point it feels like Abriosis lacks the firepower to really do damage, even during the very fast pieces. The guitar solo in the middle of the last song "Apochra," throws all the rest in the background together with energy and the sense of momentum and that leaves me dry, I do think they are at their strongest when they pull good solid rhythm sections.
With a bit of tightening things up and making some editorial choices so to speak Abriosis will become a very strong contestant to the throne of brutal metal in Vancouver, for sure.