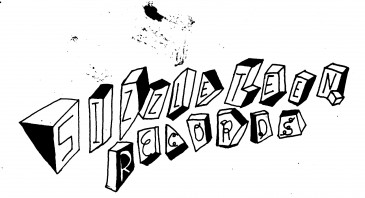 New local record label Sizzle Teen Records will be celebrating their launch with a show at the Railway Club on Saturday, February 11.
Started up by indie musician Richie Fudalewski (Diamond Dancer), Sizzle Teen Records evolved out of his dislike for the greedy nature of major record labels.

"Being a touring musician that had been signed in the past to some pretty big indie labels, I learned a lot about what I disliked about labels," Fudalewski said, outlining experiences with his old bands Jakartah and Yell at Birds. "After hearing these same types of stories from my friends in bands about record labels they were signed to, I realized that this wasn't an isolated incident. This was a general problem that was ongoing. Labels becoming out of touch, desperate and greedy."
Before Fudalewski moved to the West Coast in 2006, he spent time working at Sonic Unyon Records as an assistant marketing manager. It was here that he saw how significant it was to build a fan base by promoting their bands throughout high schools and colleges, and how much this market helped the bands.
Major labels tend to neglect bands unless they are meeting their sales quota, and Sizzle Teen wants to give local bands the attention and promotion they deserve.
Another focus of the new label is to keep up with the ever-evolving record industry and to put out LPs and digital releases — Sizzle Teen will not be putting out any CDs, considering sales are declining as time goes on.
So far only two bands are currently signed to the label, Previous Tenants (ex d.b.s., Operation Makeout, the Doers) and Fudalewski's own Diamond Dancer, but Sizzle Teen aims to put out four brand new LP's by the end of 2012.
Fittingly, the Railway Club event will feature sets from Diamond Dancer and Previous Tenants, as well as Man Your Horse and We Are Gaze.