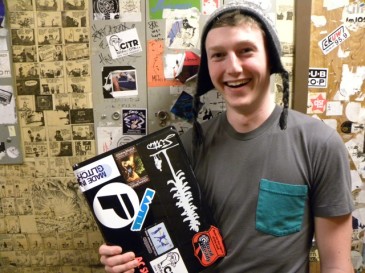 For some of us, there is no better time than the end of the week to turn up our untouched subwoofers and let loose a raging river of bass. Tune in to CiTR on a Friday night and you'll enter The Bassment, where Rhett Ohlsen lays down a playlist filled with the latest in local bass beats that give this radio river some mad flow.

Ohlsen started The Bassment in August of 2011, and has since been exposing our listeners to many talented local DJs and new record labels — some of whom would otherwise be heard only at underground events, or be found lingering in the back alleys of our search results. It takes a lot of patience to search for these artists and to find the right vibe for a show, but with the way bass music is booming (pun intended) on the Web these days, Ohlsen must have a whole lot of love for the music and the community to give us a fresh playlist with such good vibes every week.
And as far as anyone can tell from Ohlsen's work with the Vancity Drop podcast, along with promoting local crews and labels, he will definitely be wherever the bass drops.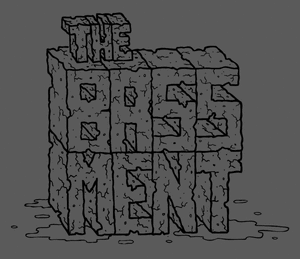 Discorder: What kind of music do you play on The Bassment?
Rhett Ohlsen: I play bass music. For those unfamiliar with that term, it's a fairly young label placed on the West Coast's unique style and approach to electronic dance music. Bass music can also be a blanket term that can encompass EDM sub-genres like dubstep, glitch, drum and bass, UK funky, electro, juke, future garage, dub, or breakbeat. It's music that's fast in tempo and beats per minute, and explores sub bass frequencies not generally heard in other dance music.
D: What made you want to have a radio show?
RO: I've always been told I had a face for radio [laughs]. But seriously, I love how unique this music is and the energy it inspires in listeners. I especially love the community that's forming around this music. By hosting a radio show, I'm given the opportunity to share the future of music and bring light to what's happening in our city for others to find it and experience it themselves.
D: What has been your most memorable on-air moment?
RO: I had two buddies of mine visit and say a few words on-air. I figured they'd have a lot to contribute because of their experience, not only as frequently-booked DJs, but as supporters of the scene. After the conversation, I addressed the mic alone, and, as I'm talking, one of my buddies threw a ball of paper at me. I completely lost my train of thought and froze for almost a minute. There was a patch of dead air until I zoned back in and turned on some music. It was a little embarrassing.
D: Do you also collaborate with local DJs and bass music promoters?
RO: I'm involved with another music project called the Vancity Drop, which is a podcast that involves me and a DJ from the Suave Assassins [a crew supporting local and international dubstep and drum and bass]. Together, we contact emerging and unheard music producers and labels worldwide to gather forward-thinking music. At the end of each episode we have a DJ mix from a new artist. I'm also involved with the SHAHdjs [a drum and bass crew that organizes large-scale monthly events to showcase local talent and international artists] to spread word of their events, build support, and distribute tickets.
D: If you could only bring one album to a deserted island, which one album would it be?
RO: I would bring Bigger Fish Frying by Longwalkshortdock. LWSD has found a unique style that combines the analog sounds in techno and video games with the heavy bass drums, synths, and horns of bass music in a way that makes it impossible not to stay still. He has surpassed any boundaries of EDM and has taken music production past the software by incorporating numerous pieces of hardware to manipulate the sounds.
D: What is your favourite CiTR radio show, besides your own?
RO: I like [DJ Cyber's] Synaptic Sandwich. Very unique style of show, and I love the tune selections.
D: What does the future hold for The Bassment?
RO: I eventually want to create a blog-style webpage or join forces with a current heavy-traffic bass music blog in the country to have a central spot for resources, must-hears, local events, and a place to show support, interesting news, and so forth. I also want to start having a guest come in for 20 minutes of live mixing, and possibly start hosting interviews with international talents who frequent our city. Our local talent specifically is exceeding all of my expectations with new tunes forthcoming on national and international labels.
——————————————————————————–
The Bassment airs Fridays from 9:00pm – 10:30pm.
Podcasts of past shows can be found here.
The Vancity Drop can be found here.