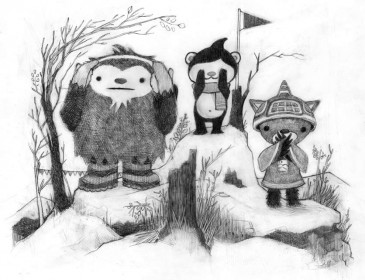 The Olympics are coming to town and at this point, unless you plan on flying standby to escape, you're probably committed to riding 'em out. Since we're all in the same boat we thought we ought to make the best of it and check out some of the better bands that VANOC is bringing to town. You can go see these events and still have plenty of time to complain about tourists, your commute, the forces of globalization and why bringing 5,000 athletes to town for a two-week party is a colossal waste of resources. We sorted them by price.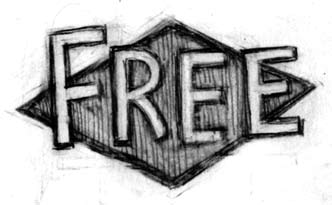 There are a lot of bands being brought into town for the Olympics and LiveCity Vancouver is getting a lot of them to play for free. There are so many people coming to town that it may be hard to actually get down and see these bands (the city of Vancouver estimates 2.3 million people will come to attend the Olympics), but if you don't mind braving the downtown crowds, they'll be well worth the trek. These shows are all free and early. Check www.livecityvancouver.ca for set times. There's a lot more than what we list here, but we thought we'd go through and pick the best ones out and save you the time trying to figure out how the Olympic website was set up.
Feb 13
Wilco, Califone @ David Lam Park
Feb 14
Mother Mother @ David Lam Park
Elliott Brood @ LiveCity Downtown (Georgia & Cambie)
Feb 15
Malajube @ David Lam Park
Feb 16
Buck 65 @ LiveCity Downtown (Georgia & Cambie)
Feb 19
Deadmau5, Les Breastfeeders @ David Lam Park
Feb 20
Sam Roberts Band, Coeur de Pirate, the Arkells @ David Lam Park
Veda Hille Trio @ Performance Works (this Cultural Olympiad event isn't actually part of LiveCity Vancouver, but it's still free and worth checking out)
Feb 23
Wintersleep, the Constantines @ David Lam Park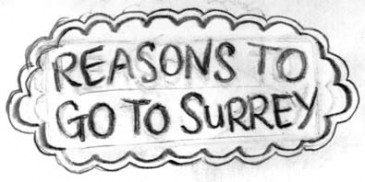 Name us a time that all these bands would be playing a set in town if the Olympics weren't happening. It's in Surrey, but if you are a fan of poppy Canadian rock music, these are two good reasons to make a trek out there and make a day of it. Much like the LiveCity Vancouver shows, these are early shows that start around dinner time, which will give you plenty of time to get home to bed or go out and drink afterwards, and they are free.
Feb 19
Sam Roberts, the Arkells, Dan Mangan, We Are the City
@ the Celebration Stage, Surrey
Feb 27
Wintersleep, Tokyo Police Club, You Say Party! We Say Die!, Hey Rosetta @ the Celebration Stage, Surrey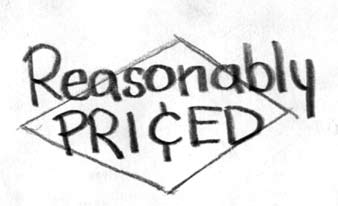 Kid Koala with Lederhosen Lucil (Feb. 12 @ Great Northern Way)
Vancouver-born Eric Sans, a.k.a. Kid Koala, has always been one of the most innovative turntablists you could hope to see. The eccentric Ninja Tunes artist is a scratch DJ who performs using turntables to provide everything for a song. His dedication to the turntable as an instrument has led him to create a wonderful (and sizable) back catalogue of songs from which he'll be able to select. If this performance is anything like his past ones in Vancouver, he'll do it not only with panache, but also an effortless charm that wins audiences over every time.
Speaking of charm, his opening act, Lederhosen Lucil, is an onslaught of it. Though her recorded efforts may leave you scratching your head at her dark take on polka music, she'll win you over with a faux accent and energetic lovable persona when you see her live.
LA Riots, the Golden Filter, Humans, Junior Boys (DJ set) (Feb. 16 @ Great Northern Way)
Get your dancing shoes out! CODE and New Forms Festival present a night of electronic entertainment at its best. Featuring three live electro-pop acts that are rising stars in the scene, LA Riots, the Golden Filter and Vancouver's Humans, this show will surely get you moving. The night also features Junior Boys playing a DJ set, as well as stunning visuals by Electrabelle.
The New Forms Media Society has established itself as one of the major local organizers for cutting-edge performances of new media arts, electronic music and other aspects of digital culture. The non-profit organization's annual New Forms and Midforms Festivals have been featuring some of the best dubstep, techno, electro and breakbeat DJs/producers that this city has seen. So come out to the Great Northern Way Campus on Feb. 6 at 9:30 p.m. and don't forget to get your ticket in advance. (For all details visit code.newformsfestival.com).
Bell Orchestre, Brasstronaut, Certain Breeds (Feb. 18 @ Great Northern Way)
Fans of post-rock will delight to see Bell Orchestre on stage. The band, which features members of Arcade Fire, Snailhouse and the Luyas, will be on hand during the Olympics to play some jammy orchestral awesomeness. Make sure you get in early enough to catch some local favourites: Brasstronaut, who will likely be playing some of the material from their just announced album due out March 1, and the goth-pop stylings of Certain Breeds.
Martyn, 2562, Deadbeat, Michael Red & Tanya Tagaq, Daega Sound (Feb. 19 @ Great Northern Way)
If bass-heavy music gets you excited, this night will throw you into ecstasy. Three major players are going to perform at the Great Northern Way Campus. Martyn has just recorded the latest of the highly acclaimed Fabric mixes. With his, 2562's and Deadbeat's creative mix of dubstep and techno, this night will certainly feature some of the most innovative electronic music out there at the moment.
The event also features an experimental live performance by Michael Red and Tanya Tagaq. Red is a core member of the local Lighta! Sound crew, who has been throwing some of the most spectacular dubstep parties on the West Coast. Tagaq, on the other hand is an award-winning Inuit throat singer from Nunavut and has collaborated with Björk, the Kronos String Quartet and others. Daega Sound, another member of the Lighta! crew, as well as Charly & Gallus, will also perform earlier that night.
Chromeo, Team Canada DJs, Love & Electrik (Feb. 20 @ Great Northern Way)
Chromeo certainly is Canada's hottest electrofunk duo. The title song of their last studio album, "Fancy Footwork," won the prestigious CBC Radio 3 Bucky Award, Best Sweatin' to the Indies Workout Song 2007. Since releasing DJ-Kicks last year, Montreal-based Dave 1 and P-Thugg have been working on a highly anticipated new studio album. They refer to themselves as the only successful Arab/Jewish collaboration since the beginning of time. We will see how that works out at this show.
Locals Love & Electrik will be opening the show and their '80s inspired electro pop will surely get the crowd moving. The duo has been playing around town a lot lately and have even done a photo shoot for the clothing brand Fenchurch.
Team Canada DJs, who will also entertain the Olympic Crowd at Whistler's Celebration Plaza most afternoons from Feb. 14 to Feb. 26, will also be DJing that night. DR One and DJ Grandtheft, known as Canada's top club remixers, mash a variety of samples with clubby beats using their four-turntable party set.
Hal Willner's Neil Young Project (Feb. 18 & 19 @ Queen Elizabeth Theatre)
There's some other events you may want to reach for your wallet to see, like Stars with Hey Rosetta, or K'naan & Tinariwen for example, but if you are a big enough fan to spend money on those events you don't need us to tell you about them.
We've tried to keep all our recommendations for things to see in the cheap or free department, but this pricey event is one we had to mention. This tribute to one of Canada's greatest songwriters brings together a large group of talented musicians including Iron & Wine's Sam Beam, Lou Reed, Vashti Bunyan, Ron Sexsmith, Joan as Policewoman and a sizable portion of Broken Social Scene. In this rare performance put together by Hal Willner—who seems to have made a career out of curating tribute events and albums—an impressive collection of artists will come together to pay tribute to one of Canada's most important musicians. It's a little pricey, with tickets ranging from $60 to $75, but this isn't exactly something you can see every day.