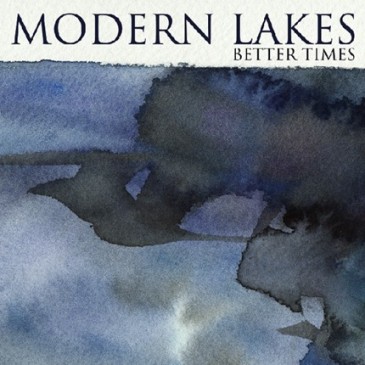 If New Order collaborated with King Khan and put out an album worth listening to, it would sound something like Better Times, Modern Lakes' new eight-track EP. The album was recorded and produced last year, but has successfully merged several different eras together.
The droned-out static and poppy drum beat from the title track draws listeners in with its dark and unmistakably '80s electro-goth vibe. This song sounds much like something Depeche Mode could have written, down to the lyrics "I'm waiting for someone to come and save me" and "she loves Jesus more than me."
This is followed by a song that's distinctly more garage-rock and is paired with the telephone mic-style vocals of Brian Holt.
Keyboardist Heather Konkin sings using '50s jazz vocalist stylings on the fouth track, "Time Bomb," about a failed relationship. This song is followed by another step back into the late '80s, as was the first track. Here Holt sings about what would be a better world with lyrics like "I've fought the world / I've fought the time." The chorus turns into a psychadelic guitar solo, which again gets brought back into retro synth-pop. This song is the apex of the album and is followed by two docile, harmonious tracks, which then culminate into the dancey last track, "Lights Out."
From goth to garage, and from lounge to surf rock, Modern Lakes has done well to merge uncompatible genres into a seamless whole. This album stands out among oh-so-many indie rock albums being created these days. Chances are after listening to Better Times, you'll be singing along in your head and hoping for more to come.