I rushed into the café to meet Kim of Mi'ens, late due to unprecedented snow delays. Kim met me kindly, and didn't seem at all bothered by my lateness. She was patient and accommodating, and ready to jump right in.
Mi'ens was formed in 2014. Kim (who requested last names not be included in this piece) jams on the electric guitar and creates feedback loops while Evan plays unconventionally rhythmed drums. The band was created in great synchronicity, but with few words. Kim had been in the band Reverter with her friend Trish. When Trish moved to California, Kim resorted to Craigslist for a new bandmate. She listed "very mathy" bands, and Evan responded.
Evan is a classically trained guitarist, but mostly self-taught on his preferred instrument: drums. He had played in the hardcore Victoria band, American Geography, then the pop-y Vancouver band, Diamond Dancer. When those bands ran their courses, he found himself ready for a new project. That's when he reached out to Kim.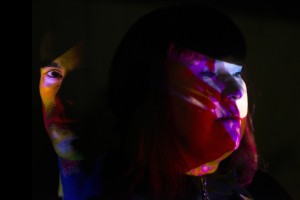 "We communicated more with our instruments than in words," Kim said of her first jam session with Evan. She described Evan as reserved at that time, and mainly focused on the music. Kim reciprocated that focus. It was clear to both of them, right from the start, that their sounds dovetailed effectively.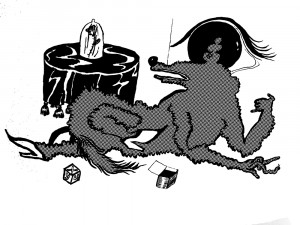 The name Mi'ens has a lot of significance to the band. One definition of the word is a contraction of the word 'mittens,' because Kim and Evan are a pair, and they want to see how much sound can be made with only two people. Considering this definition, they still keep the music pretty personal to each of them — Kim plays guitar and Evan plays drums, each in charge of their domains.
Another meaning of Mi'ens, quite fittingly, is from the French word mien, meaning 'mine.' "This is the first project I've had where I'm composing the lead melodic lines," Kim said, adding that Evan writes and performs his own beats. They riff off the feedback loops of Kim's guitar, but retain their own individual expressions.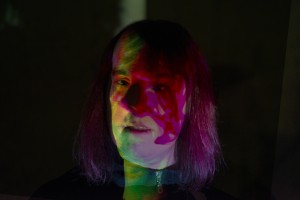 The music of Mi'ens is a heavy dose of chaos, with discernable moments of harmony. They find a balance between being pretentiously abstract and condescendingly overt. Kim explained, "When you have music that is really discordant and then it resolves, it's more of a relief. A pop song that's always three chords and never has anything weird, it's not that interesting to me." Mi'ens songs are story arcs with moments of breakdown, but not without consonance. After all, they aim to make music that everyone feels that can listen to. "A lot of mainstream music talks down to people," Kim expressed. "Anyone can be a musician … they just might not have had their moment yet."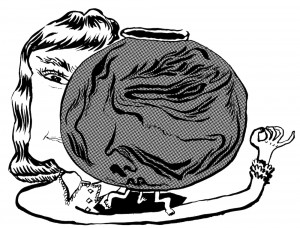 Their latest release is Challenger, named for the failed American space exploration vehicle in the 1980s. Challenger was used successfully until its tenth launch, when the ship crashed on live television and resulted in the deaths of the astronauts inside. It remains a significant tragedy in the history of space exploration, and a blow to American hubris. The failure of the Challenger spacecraft showed that, despite what the government continued to push against, the United States was fallible.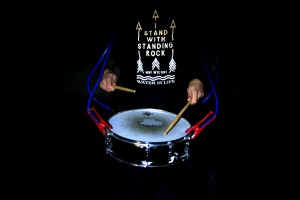 Kim came up with the name Challenger for their new album as a shot to the growing, sickeningly familiar American nationalism in our present day, keeping alive the memory of human fallibility. She also liked the insinuation that their music may be a bit more "challenging," working off the idea that less accessible and more complex music can be more rewarding than pop.
When asked if the release was inspired by anything from their own lives, Kim simply responded, "Not really. Here's something [Evan and I] like to say: 'We like our music complex and our relationships simple.'" She continued, "Aside from larger political ideas, when we're playing we more think, 'How would this one part go best with this other part?' Then we just try to jam something out."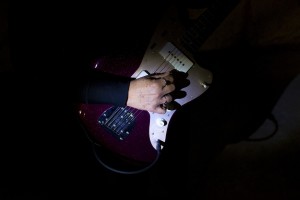 M'iens just returned from an East Coast tour with the band LAE, and Kim mentioned Montreal was a highlight. "My favourite places to play are in the West Coast because I feel like the West Coast is more into math rock right now, but Montreal, in itself, is a whole different animal. It's more of a supportive artistic community." Kim says touring can be very exciting, and provide time for other interests. "We try to see some of the cities we're in. I like to go to the skate park … I'm pretty conscious because I don't want to break anything while touring."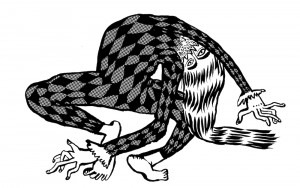 Having recently read Kim Gordon's memoir Girl in a Band, I was cautious to bring up gender. In the book, Gordon felt the question, "What's it like to be a girl in a band?" trivialized women being in bands, implying it was odd or distinct. However, the topic of gender arose naturally with Kim of Mi'ens, who is also enamored with Gordon.
"Sometimes women are seen as less capable of playing music properly," Kim said of the disparity of gender. "For me, playing technical music is a feminist statement."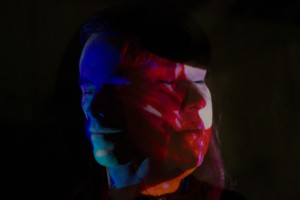 In our relatively progressive environment, Kim doesn't have to prove herself — but she does anyway. By playing formally and breaking that form with intention, Kim proves that she knows how to play her instrument and uses it to make sounds that speak most to her.
Mi'ens is a pure mesh of the individual sounds of Kim and Evan. Their music is for everyone, in an attempt to express that music can — and should — be made by everyone.
x
Challenger is available in coloured 10' vinyl, to the delight of those who share Kim's sentiments toward physical music, high sound quality and coloured vinyl. Visit kingfisherbluez.bandcamp.com to order a physical copy or stream online.