A week and a day after the election, the air of the Biltmore was still heavy. The audience felt raw from the emotional exhaustion of the week, which turned into misplaced anger — I inadvertently offended someone for "dressing like I was from the '90s," and one person next to me mentioned that the feedback through Jenny Hval's set was "ruining [their] night."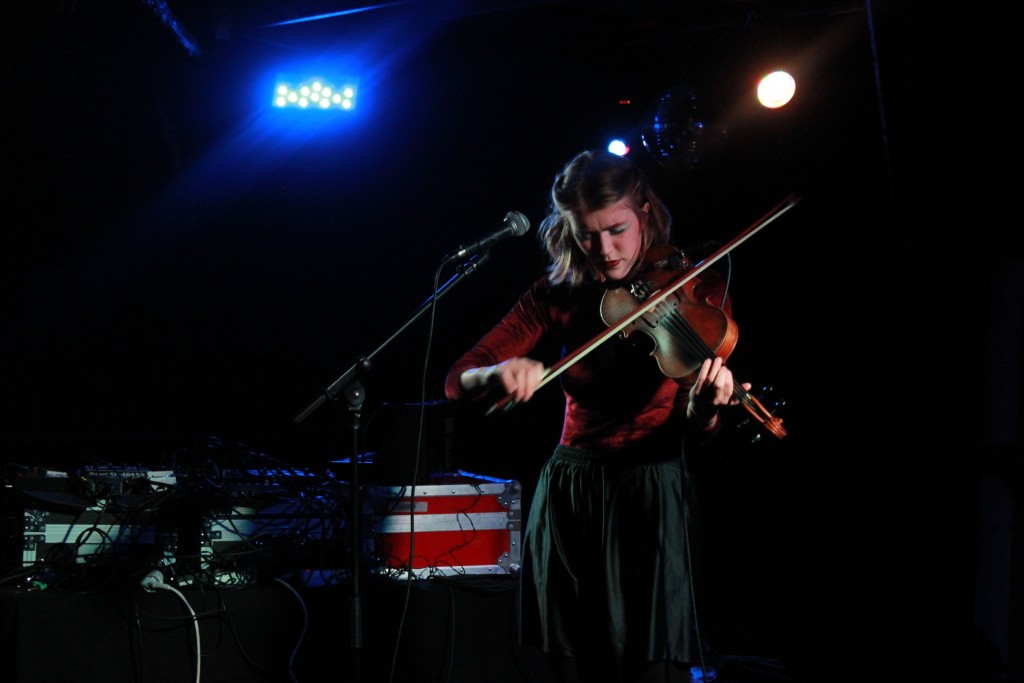 Wallgrin, the first act, played without shoes on and leaned over her violin. The crowd began to fill in during a cover of Petula Clark's "Downtown." Her rendition took the joy out of the song, leaving it with imperative lyrics that were so hopeful they became desperate. Another stand-out was "Ae'aea," which began by Wallgrin repeating a voweled utterance and tapping her throat to create guttural cuts.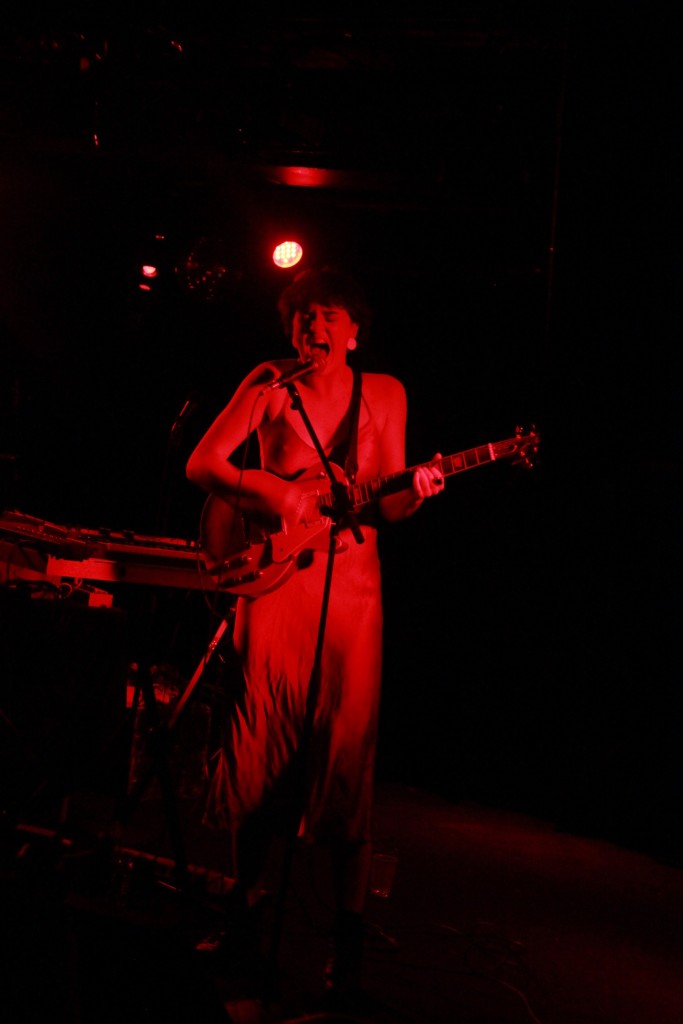 Her live looping alternated between vocals and bursts of violin. Looping usually makes me uneasy for performers; most other forms of performance are transient, ephemeral but the heard history of looping ads weight to mistakes — I get similar feelings watching people slacklining. But Wallgrin's execution made me forget to worry.
Francesca Belcourt began the next set with "Ballad of November."  Belcourt's approach to loops were less organic, at first using just a synth and vocals to build a sound that grew in force, leading up to the moment when Belcourt threw up a hand and almost recklessly grabbed her guitar. Slow fingerpicking turned into a tilting, hard strum. Throughout the set, she used her voice playfully, at one point using a voice modular to create a false baritone. For her last song, she came into the audience to dance.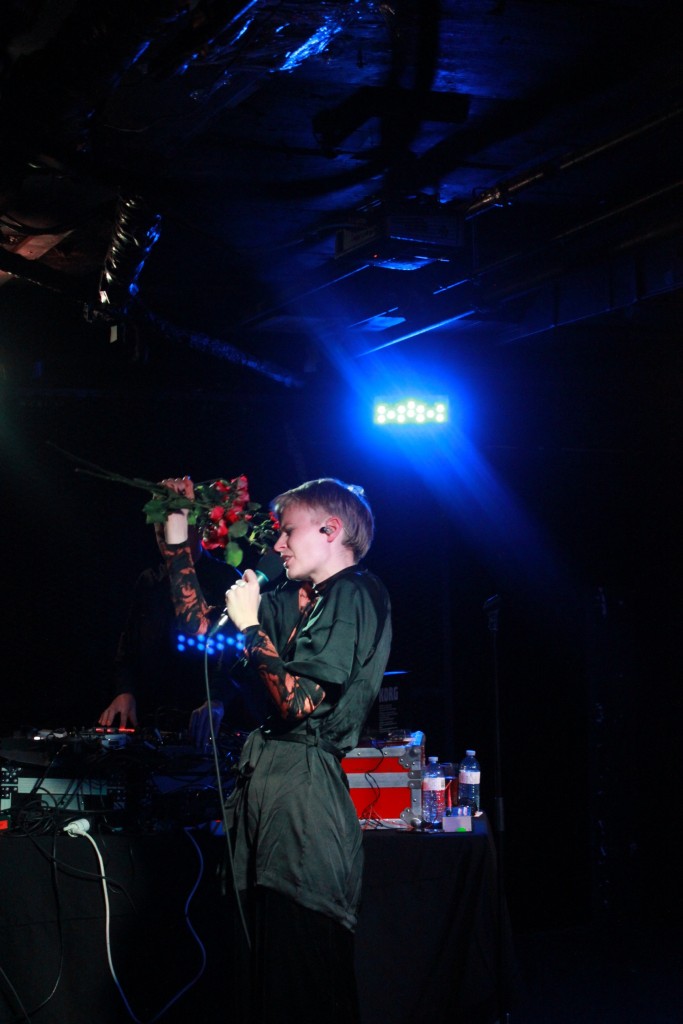 Before Jenny Hval's set began, the room smelled like flowers as I made my way to the front of the venue. Hval came onto the stage in a silk robe. She had Håvard Volden accompanying her on a modular synthesizer, wearing a matching robe. Throughout the performance, she wandered around the stage, eyes mostly closed, settling in one spot for a while before moving on. Early on, she reached down to the ground, grabbing a handful of something and rubbing it between her fingers. Flower pedals I realized, and I saw that they were spread over the stage. It comforted me to know that I wasn't crazy — it did smell good.
"Sometimes I change my thoughts, you know when that happens," Hval thought outloud between songs. "Sometimes I wish that would happen to millions of people." Still with her eyes closed, she performed her next song in a whisper, holding her iPhone up to the microphone to play voice recordings. During "That Battle is Over," which laments the death of feminism and socialism, Hval lay down in defeat or exhaustion.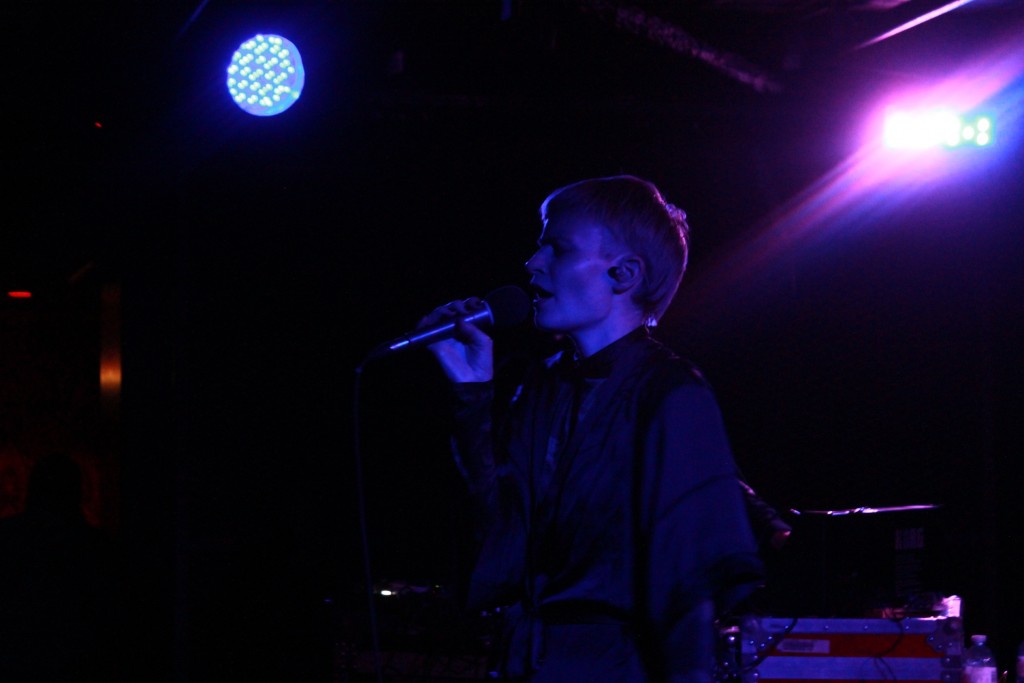 The risks and experimentation of the performances offered hope, or at least a way to channel our distress. Francesca Belcourt was donating the proceeds from her merch to Planned Parenthood, and after using her phone to play the voice recordings, Hval mentioned that her last search had been a Yelp review of Trump Tower in New York. She was waiting to see protests in the form of bad reviews. "Protest in every way possible," she said.